Rediff reader Tejaswini tells us how her son Ojas kept himself engaged during the lockdown.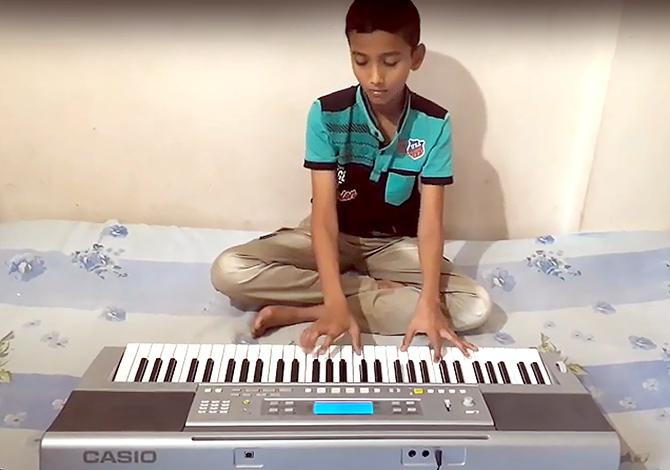 The lockdown and social distancing may have kept you away from the world but music or hobbies have no such barriers.
Ojas, my 14 year old son is utilising this lock down period to play the piano and help other learn it too.
He wakes up early and prepares for his music session.
He uploads two new piano covers every week on his music channel 'Ojas Piano Tutorials.'
Watch Ojas play in the video below:
Since he aims to reach out to more people, he is also learning the different techniques to improve the views and subscription for his videos.
He is also becoming an expert at Search Engine Optimisation.
When he is not playing or listening to music, Ojas loves reading detective stories of Sherlock Homes and watches Vyomkesh Bakshi on DD channel.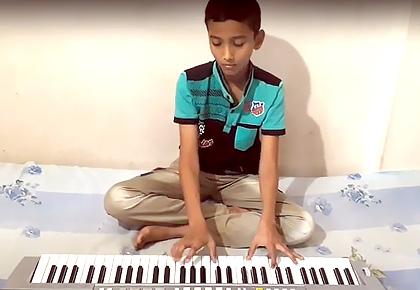 ---
Dear readers, tell us how are you keeping your kids busy at home?
Are you playing games, painting together or cooking?
If they love to write, paint, sketch or craft you can send us their most interesting artworks.
Send us your photographs, ideas and videos on getahead@rediff.co.in (subject: Keeping kids busy) along with your name, your kid's name/s, ages and location. We'll publish the best responses right here on Rediff.com.