Rediff.com's Rajesh Karkera gives us a sneak peek into the madness that precedes a perfect fashion week.
These models are tall, leggy, beautiful!
And they look so stunning on the ramp in those gorgeous, seemingly tailor-made outfits!
But, before all the perfection of a fashion week, here's what happens.
Watch!
If just watching that made you tired, image what the poor models must be going through!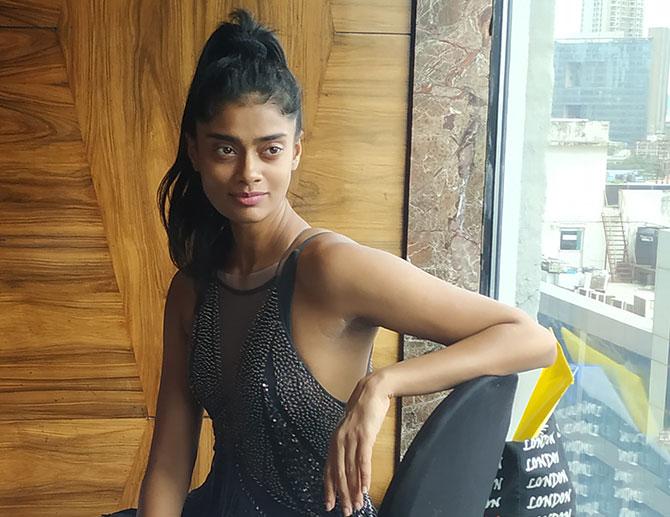 Archana Akhil Kumar's been part of the Lakme Fashion Week for over a decade. That accounts for the patience with which she is waiting for her outfit to be altered.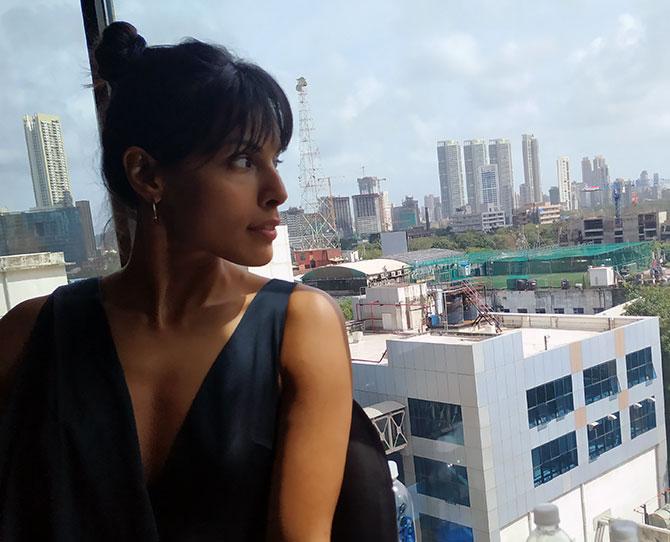 Giving her company is Deepti Gujral, who knows that the minutes can soon turn into hours.
She grabs a moment of serenity before the madness that will engulf everyone in the coming five days.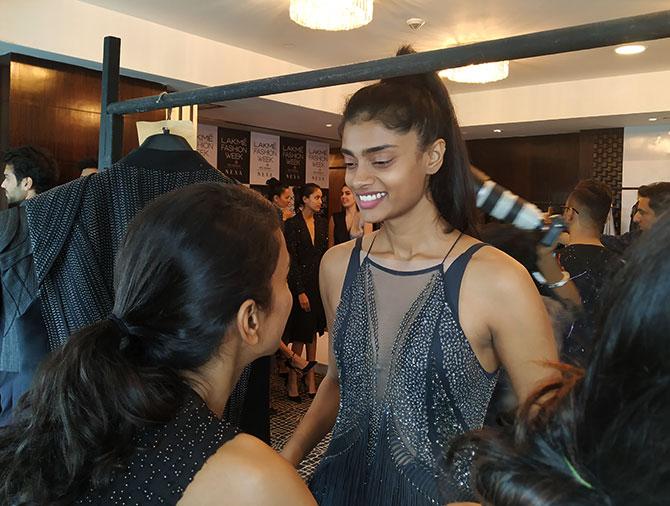 Archana's exhausted, but the smile doesn't leave her face as she is fitted by a member designers Rohit Gandhi and Rahul Khanna's team.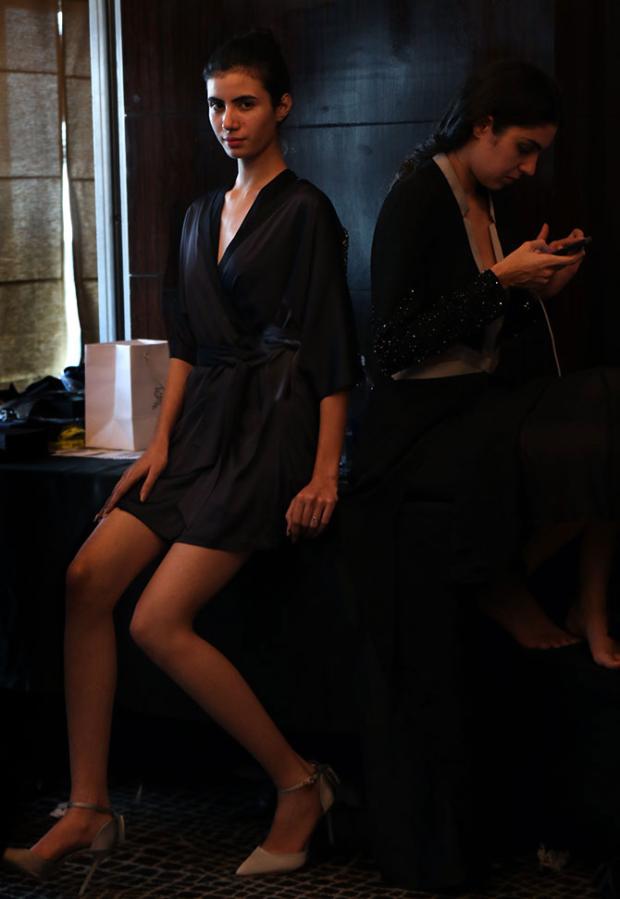 Time to rest those stilettoed feet!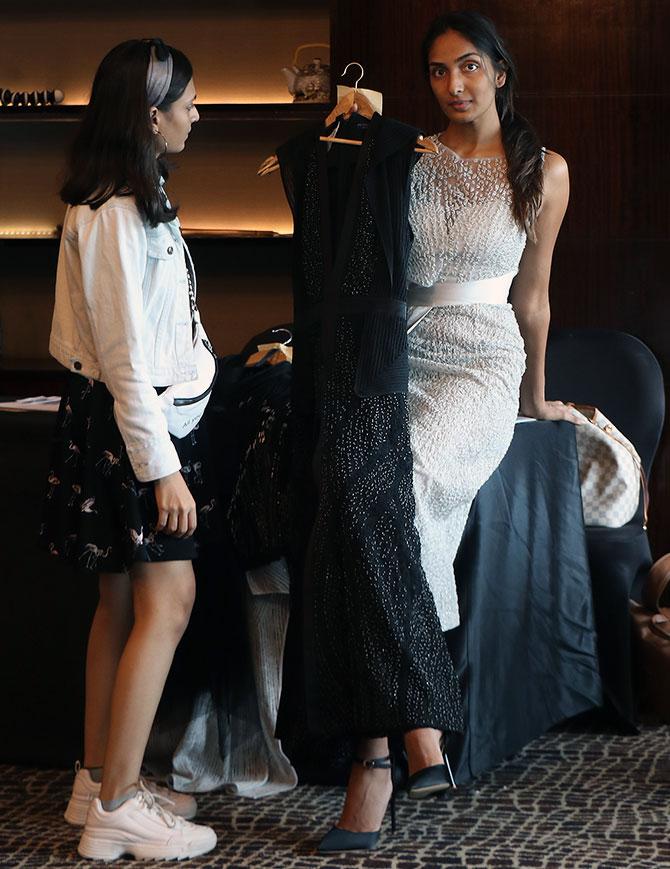 White or black?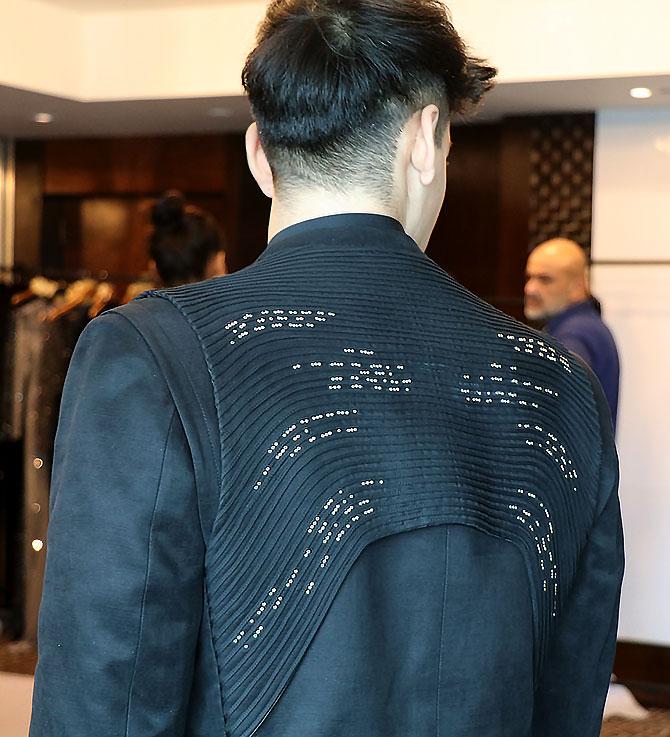 Waiting for his turn...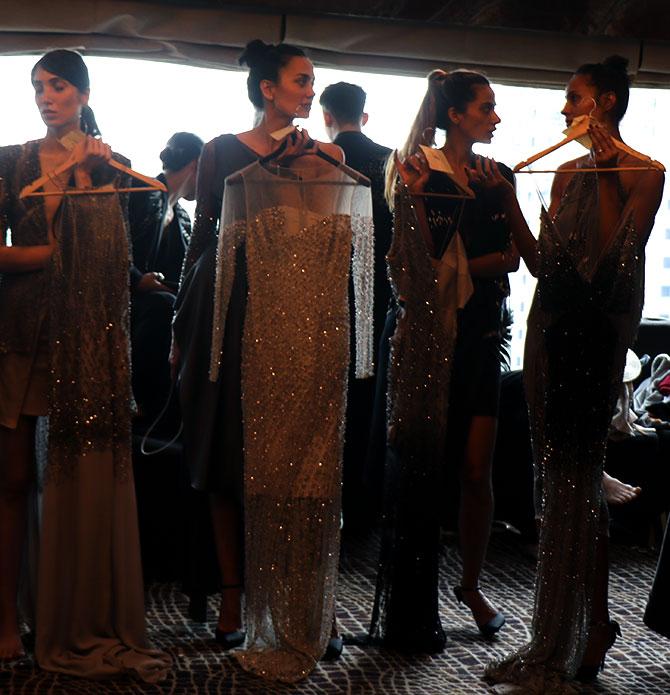 Yes, you do get to wear designer clothes...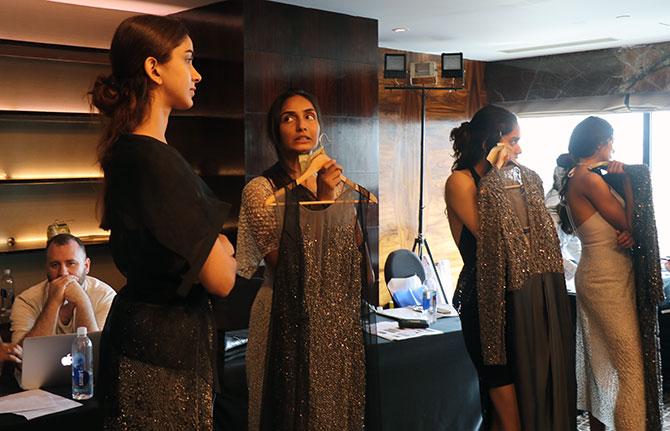 Which makes it the best job in the world? Erm... yes!
Even if it means catching a quick shut-eye with sunglasses and pointed heels on!