Meet Naina Shaikh who will make her debut at Lakme Fashion Week Winter/Festive 2019.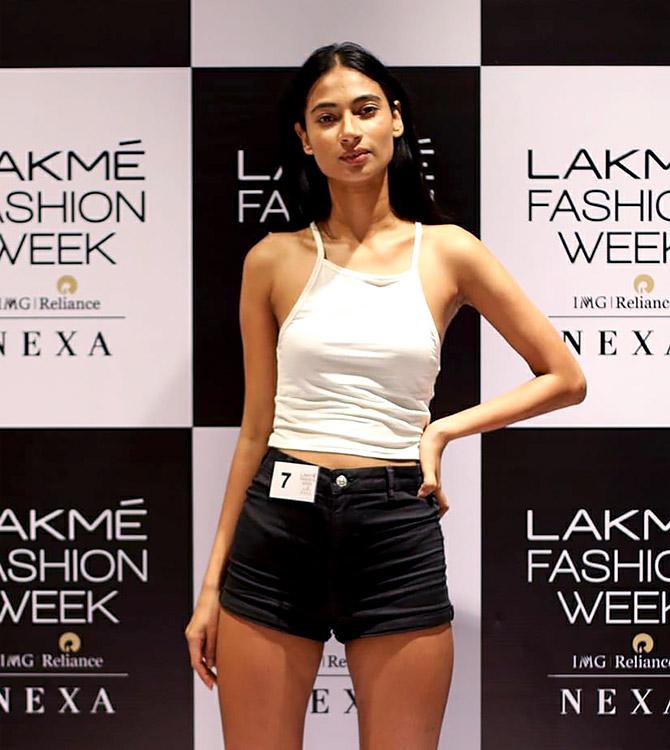 Standing tall at 5'11", Naina Shaikh was often criticised for not having a typical Indian face. But she did let that come in the way of her modelling dreams.
A winner of the Guwahati auditions, Naina tells Anita Aikara/Rediff.com about her preparations for the fashion week and how she plans to conquer hearts on the ramp.
Stepping into the fashion world
I was always attracted towards the fashion world.
I've grown up with a dream of becoming a top model.
However, when I realised I have what it takes to be a model, I chose it as my full-time career.
My parents were very supportive of my choice (her father is a businessman and her mother is a homemaker).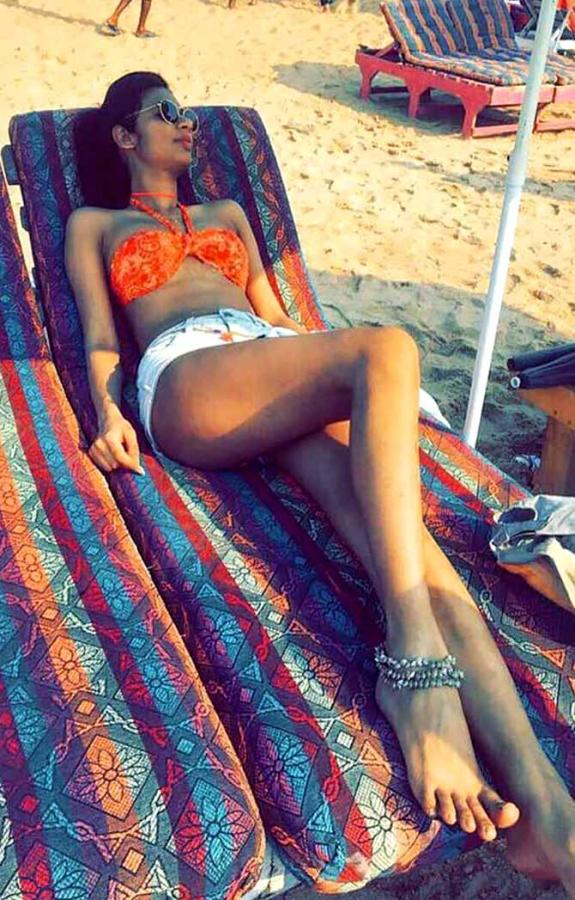 I believe in comfort.
But at the same time I believe that we should look presentable.
Pants are my go-to style, I always experiment with that.
I religiously workout six days a week for two hours.
I focus more on keeping my body toned.
I go for a run when I am not able to hit the gym due to my hectic routine at work.
I usually prefer clean eating, but on cheat days I prefer double cheese margarita pizza and waffles.
Lakme Fashion Week model auditions
My height is my biggest asset and so are my facial features.
I feel that all the designers who present their collections at Lakme Fashion Week do it because each one of them is talented and have worked hard.
I am excited to walk for all of them, but will have to wait to see what's in store for me.
There have been so many, but mostly I was judged for not having a typical Indian face which caused problems for me to fit in.
However, despite that, here I am walking the biggest fashion week of the country and I think my hard work has finally paid off.
Advice for upcoming models
Do not let criticism affect your confidence.
Keep working hard, you'll reach your destination one day.
Just own who you are and be confident about it, because everyone is special and talented.
As for coping with the pressure at Lakme Fashion Week, I'll try to be stress-free and not to ruin my sleep cycle.
But if I stress out, I'll just do Pranayama to keep myself calm.