These two lovely girls have one thing in common, discovers Anita Aikara/Rediff.com.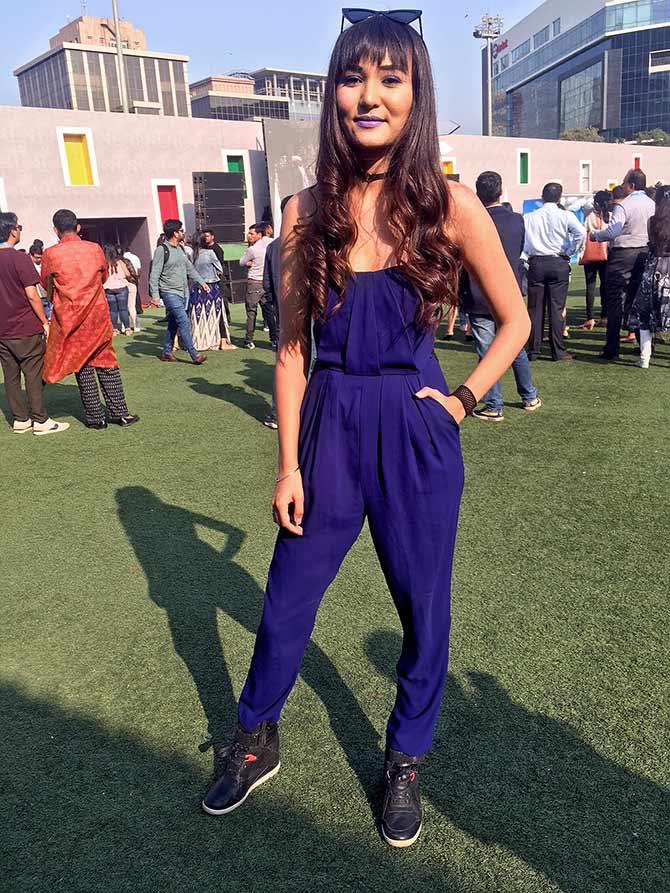 Name: Bhaar Kaur
What are you wearing?
I have a friend who is a stylist and she dressed me up.
I'm a DJ, so I usually choose comfortable clothes and shoes.
On the job, I end up standing for hours so I like to wear jumpsuits, and that's what I am wearing right now too.
Sneakers are my all-time favourite.
I played with the blue and black combination. For my eyes and lips, I chose a shade of purple.
Fashion mantra
I wear whatever is comfortable.
I like minimal accessories and love to wear chokers, which are feminine and sporty as well.
I don't follow trends nor do I want to set any trends.
For me, fashion is about being comfortable. I love to experiment.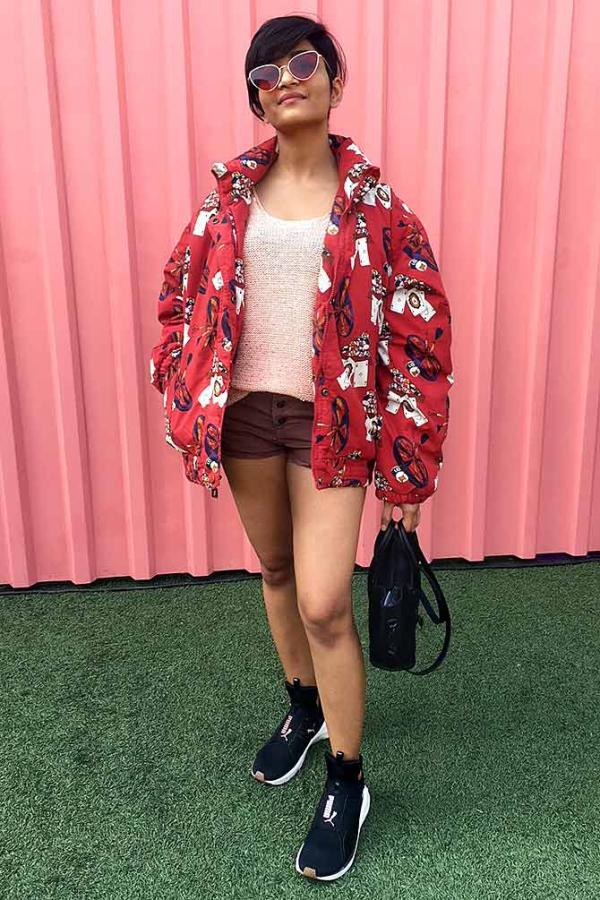 Name: Anamika Vanpariya
What are you wearing?
I'm a huge fan of sustainable fashion.
I didn't put much thought on choosing the colours I'd like to wear for LFW. Instead I opted for something comfortable.
I'm wearing a winter jacket which I picked up from a thrift shop in Surat.
I paired it with a blush pink knit top, brown hot pants, black PUMA shoes and a matching handbag.
Fashion mantra
I like to strike a balance between comfort and style.
I love to wear athleisure separates and that's something you'll spot me wearing on a daily basis.
It looks great and is very comfortable as well.
I am not into high-end brands and I love picking up stuff at thrift shops.