One of India's top models and fashion mentor Alesia Raut tells Anita Aikara/Rediff.com what it really takes to be a successful model.
Video by Afsar Dayatar/Rediff.com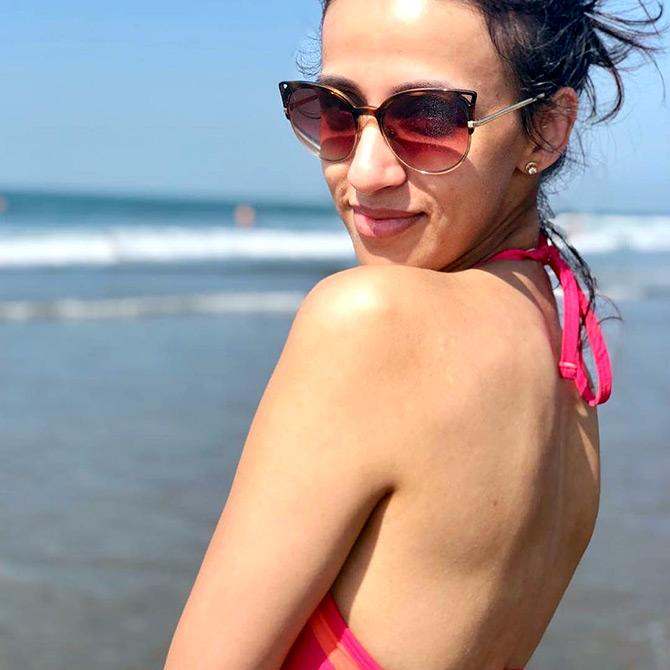 Photograph: Kind courtesy Alesia Raut/Instagram
Is it a misconception that models need to have a flawless skin?

Do they have cheat days? Or do they starve themselves?

Supermodel Alesia Raut who mentors young models and aspiring beauty queens in India throws light on three popular myths in the fashion industry.

Myth 1. Pixel-perfect skin is a model's best friend

"True! To be a model, you need to have good skin," says Alesia.

"Which means you really have to take great care of your skin.

"Most of the models you see, will have flawless skin.

"However, if they don't have, they will be asked to take care of it."

She adds: "In the modelling business, physical appearance does matter. So you need to work out."


Photograph: Hitesh Harisinghani/Rediff.com
Myth 2. One needs expensive products to look flawless

"No. I go with the grandma recipes of drinking lots of water, getting good sleep and being happy," she reveals.

"I never go to bed with my make up on, even if I am really tired.

"When I wake up in the morning, I have at least one litre of water."

Myth 3. Modelling is a cakewalk

"Not really. There is a lot of competition in this profession," she shares.

"Remember one thing, you are never a loser until you try quitting.

"Try to keep yourself grounded. Be a diva on the ramp, and once off ramp, be as humble as possible.

"It is a profession that requires a lot of patience and you need to keep updating yourself and pushing your limits.

"Be prepared to learn all the time and never have the know-it-all attitude.

"It is a profession where you need to learn every second day."
VIDEO: Alesia shows you how to catwalk like a supermodel