As many as six leading designers came together to promote the various crafts of India at the Digital First Season Fluid Edition of Lakme Fashion Week 2020.
Titled All About India, the show presented collections put together by Abraham and Thakore, Rajesh Pratap Singh for Satya Paul, Urvashi Kaur, Payal Khandwala, Anavila and Suket Dhir.
What's interesting is that, in the second phase of this initiative by IMG Reliance that will span a period of five to six months, the team will support marginalised craftsmen and those heavily impacted by the pandemic by generating livelihood opportunities for them.
Check out some of the fabulous designs presented in the show: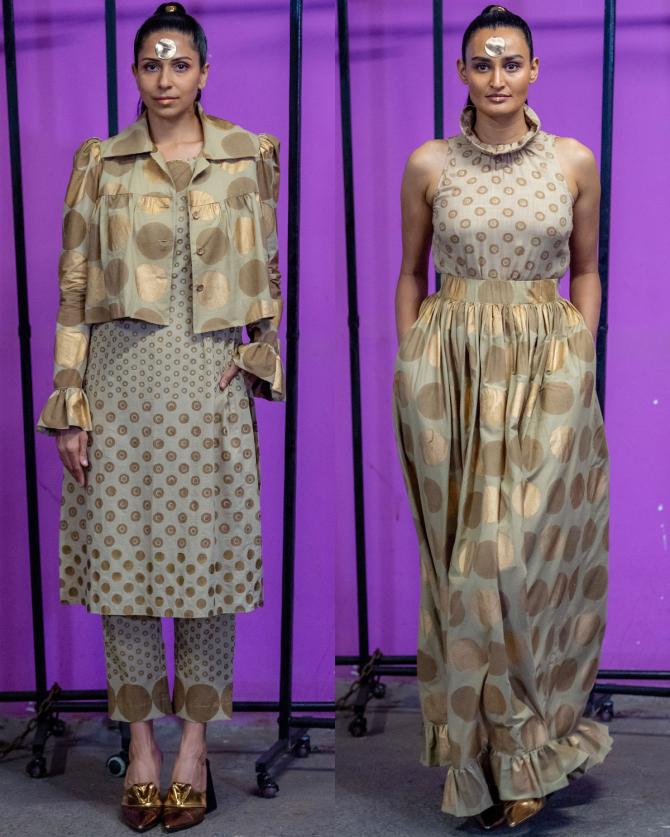 David Abraham and Rakesh Thakore highlighted hand block printing.
Besides examples like the above, they also featured pinstriped saris paired with Victorian-style, long-sleeved, ruffled neckline blouses.
The duo has been working with artisan Arun Parihar from Farrukabad, Uttar Pradesh, and helped him open his own unit in Noida, where he employs more artisans like him.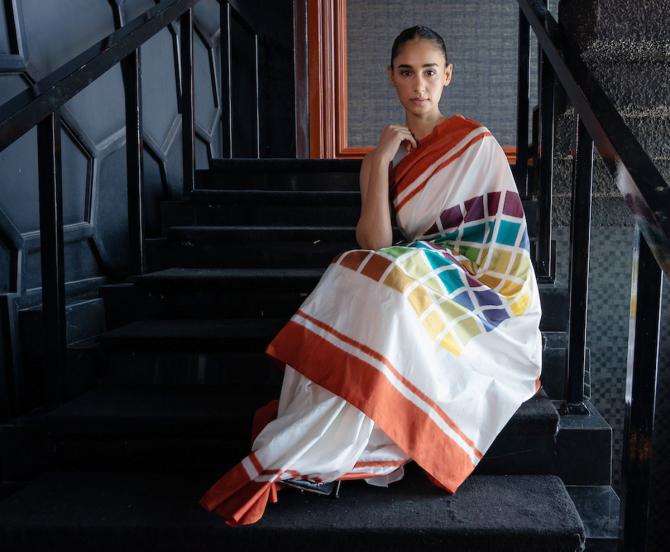 Rajesh Pratap Singh for Satya Paul brought out the beauty of double Ikat weave, which is more than 13 centuries old.
It was interesting to see how he blended striking monochrome like black and white with colourful geometric prints and Ikat borders.
The designer has been working with Ikat artisan Govardhana from Telangana's Puttapka region since the '80s.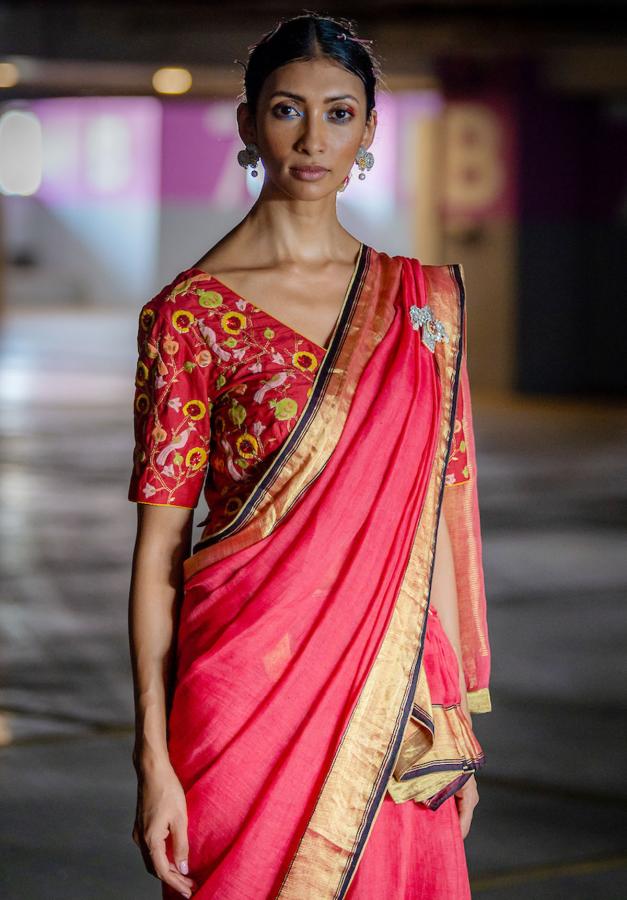 Anavila Mishra's Dhanak (meaning rainbow in Sankrit) saw a melee of colours inspired by sunshine and rain.
To put together this collection, she has directly worked with 12 artisan families spread across five villages near Dumka – Jiyajor, Mohanbuna, Gabharna, Kakania and Lakda -- in Jharkhand.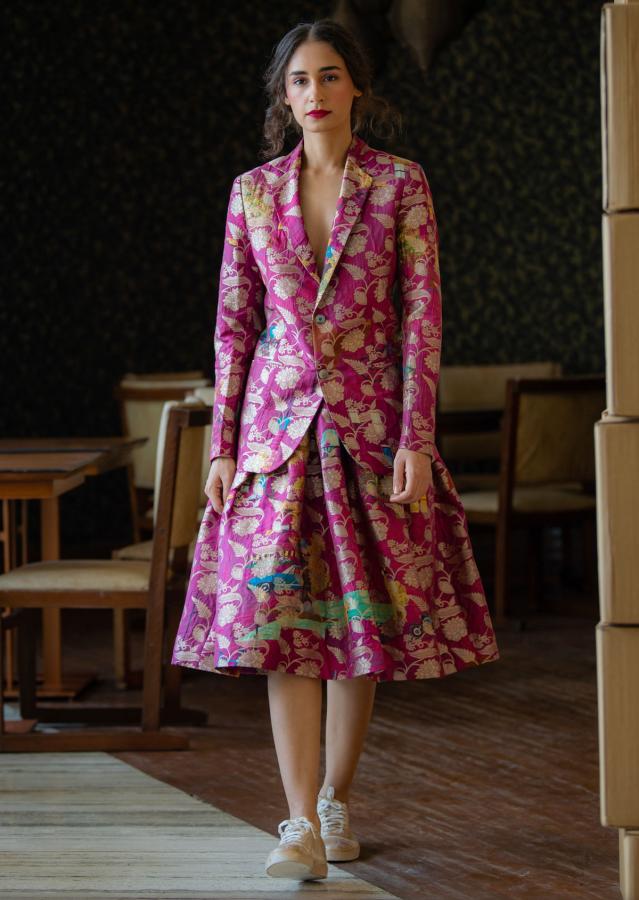 Suket Dhir teamed with handloom weavers from Banaras to present his vibrant Nature Within collection.
The collection included sharply cut trousers and shimmering jackets, with floral weaves in red, aqua, grey and fuschia.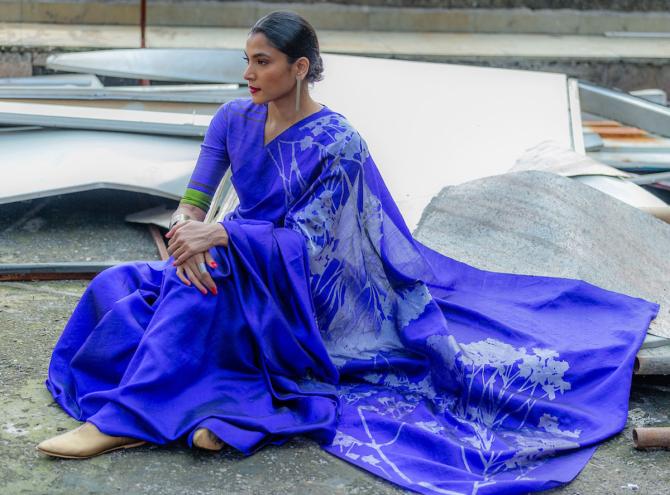 Payal Khandwala, who worked with the artisans of the Phulia region in West Bengal, presented a limited edition of 10 handwoven saris in silk jamdaani.
Each of the saris featured this meticulous form of weaving done on wooden shuttles; two-inch strips of designs are placed under the loom, with different dots in watercolour added to the woven warp to recreate the pattern on the yarn.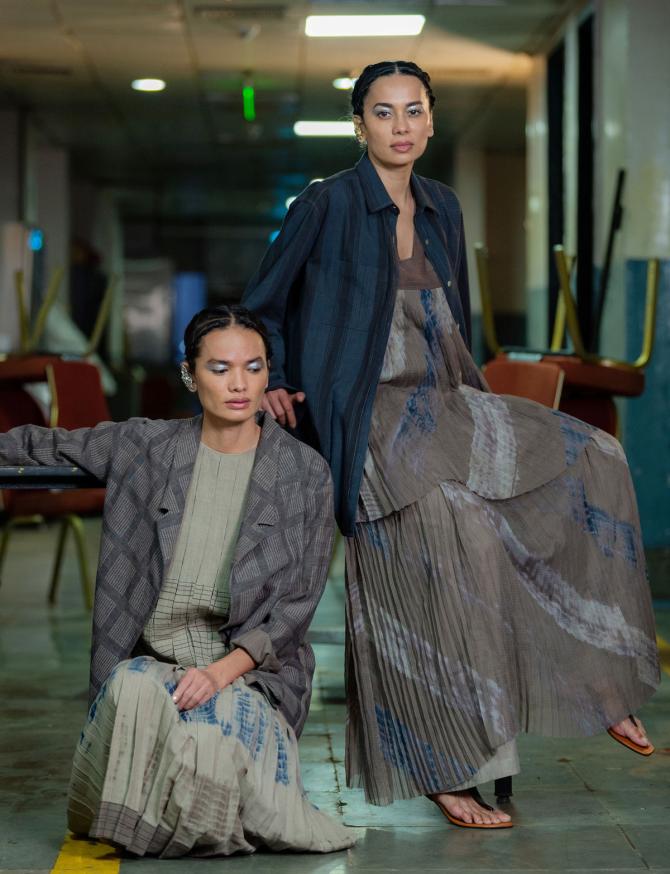 Urvashi Kaur has been working with artisans in Faridabad and Jaipur for more than a decade now.
Through her latest collection, Tahul, Urvashi showcased the beauty of shibori tie-dye patterns.
The androgynous, oversized outfits in indigo and grey had multiple layers and micropleating, giving them a stylish appeal.
Do watch the stunning collections in the video below.