GenNext designer Rahul Dasgupta's collection represents mankind's longing for freedom.
Among many other things, COVID-19 has taught us the value of freedom. The freedom to breathe. The freedom to do what we want. The freedom to travel.
Very few things indicate peace and freedom like the vast expanse of the ocean. Which is why GenNext designer Rahul Dasgupta's collection, The Sea, is a visual interpretation of how the human eye perceives the sea.
"It is coined by a quarantined mind that was longing to travel," reveals Kolkata-based designer Rahul Dasgupta, who launched his label during the lockdown.
"It is inspired by the sea and the feeling that one gets standing on a beach and being in that moment.
"The collection tells you a story," he said in an interview with Rediff.com.
"In my previous collection, I used my creative surface development technique on a smaller surface, but in this collection, I went all out and filled the entire piece of clothing with it."
You can read his interview here: A bullied child turned fashion designer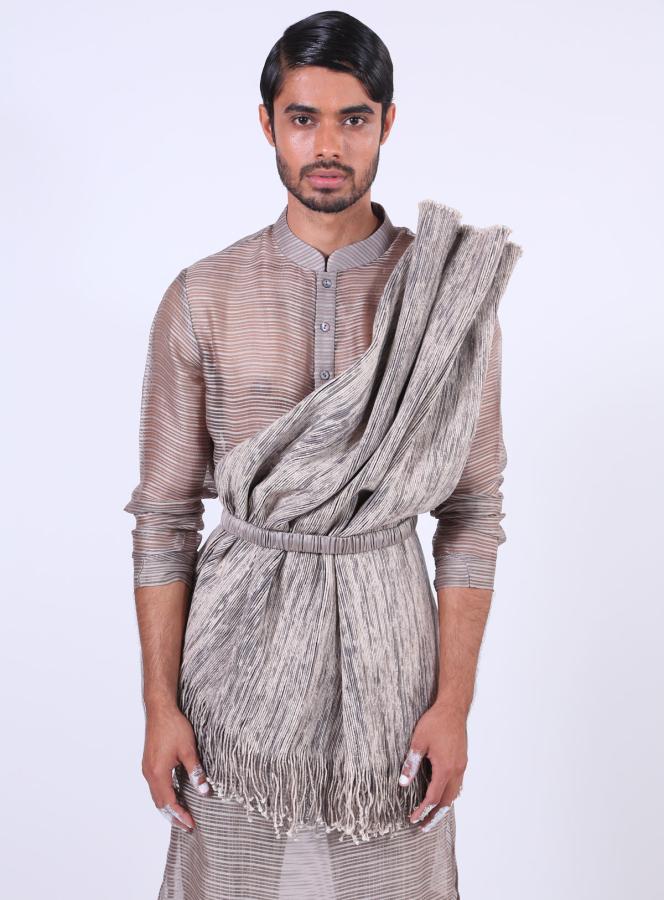 This menswear collection has a classic appeal, with a contemporary touch to suit the different moods of the stylish Indian man.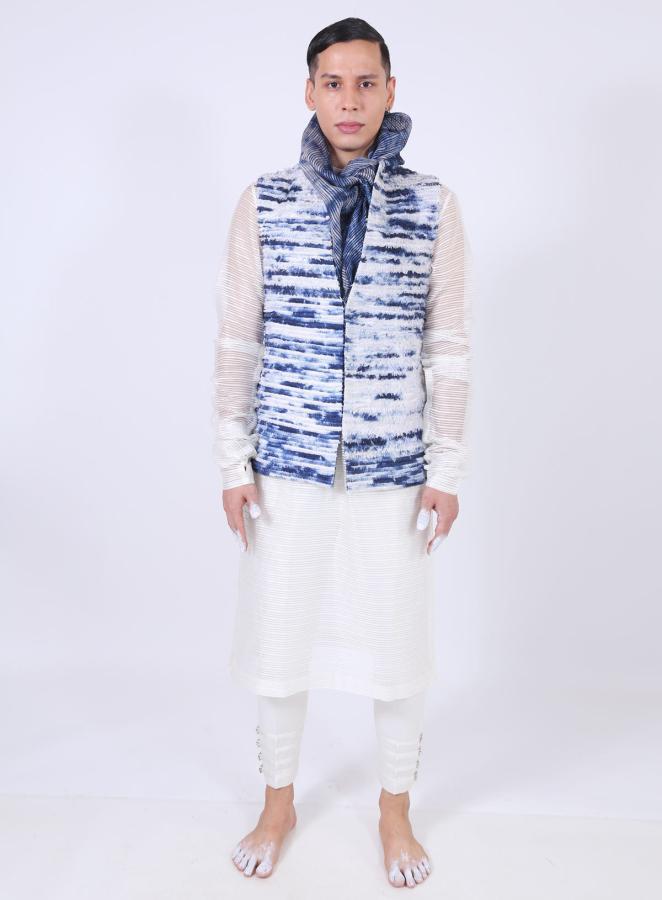 Who wouldn't love this classic silhouette, which has been textured luxuriously and teamed with narrow trousers?
Keeping Shibori as the primary craft technique on cotton dori, Rahul created some eye-catching silhouettes in organza and cotton.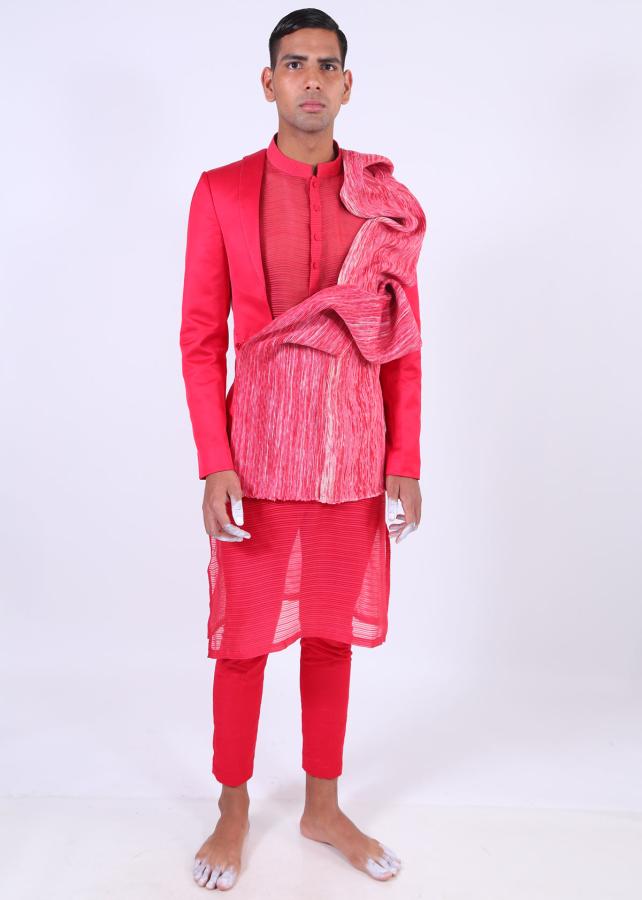 This collection was born during the lockdown. The sea, with its peaceful waves, served as inspiration for the designer.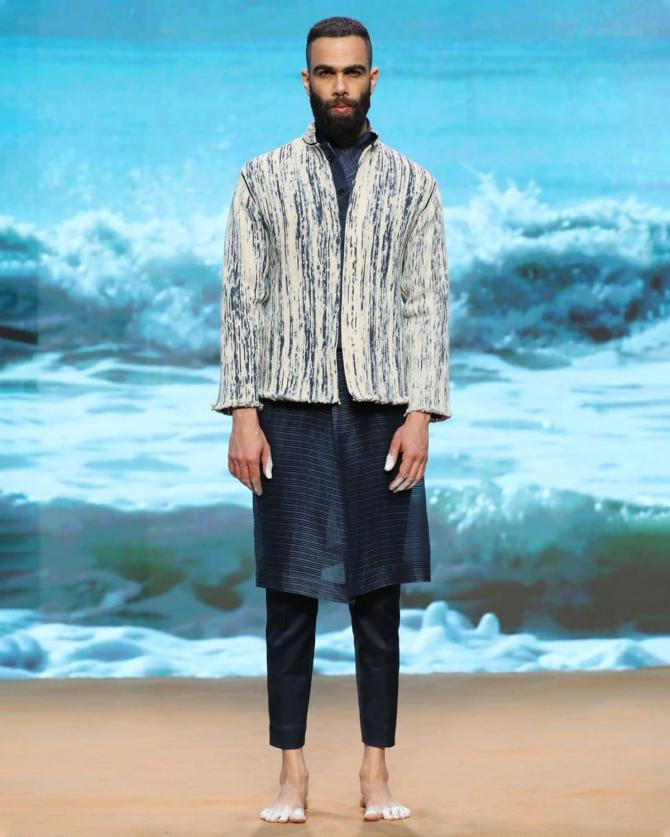 The garments in the collection are relaxed, elegant, stylish, yet totally practical.