Here's how the fashionistas showed off their style on Day Four of the Lakme Fashion Week. Text and photographs: Paloma Sharma
Kirat Bhattal, Host, Style in the City
The top is Rohit and Rahul, the jeans are Top Shop, my bag is Chloe and my boots are Fry.
Style tips: Be comfortable. Clearly, I'm not comfortable today! It's super hot and I'm wearing black. But otherwise, be comfortable.
Niyanta Puri, Blogger, 4466StyleMiles. com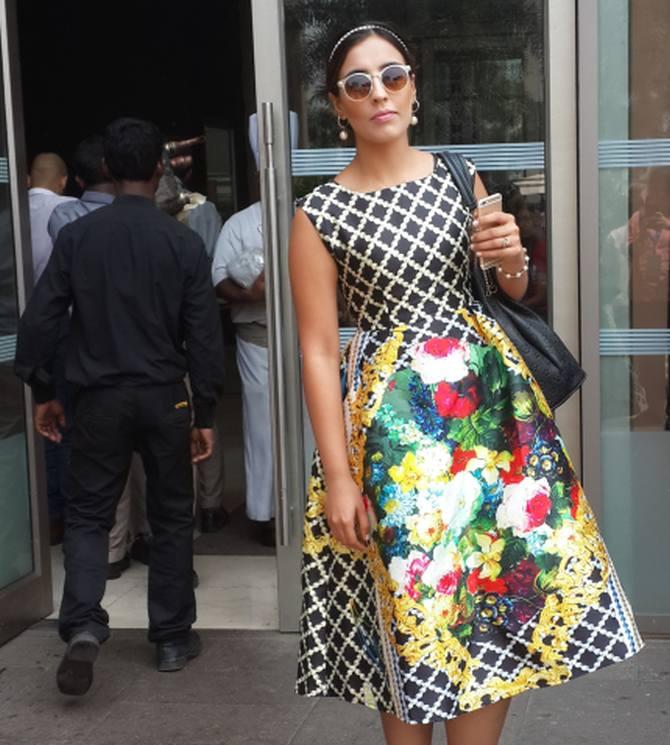 I'm wearing my own creation, actually. I went out, bought the cloth on my own and got it stitched by this local tailor in Bandra. I sat with him for the patterns and everything of that sort.
Style tips: Dress according to your style. I think my style is very feminine and very girly. So, I think fashion is equal to portraying your own style.
Hesha Chimah, Blogger/Stylist, thestylecompany. in
My blazer's from Zara. The T-shirt that I'm wearing inside is from Forever21. My skirt is Marks and Spencer, and the shoes are from this store called Super Hero, which is in Malaysia.
Style tips: Fashion is a lot about knowing who you want to be and how you want to look, and if you're free to experiment -- because I love experimenting -- you should go out and experiment as well. It's fun and it's stylish.
My mantra is to experiment each day. It's very important that you don't stick to one thing. It's important to try out different trends because if you're open to trying out new stuff, you never know what just might click.
Deeksha Sonalkar, Blogger, thestylecompany. in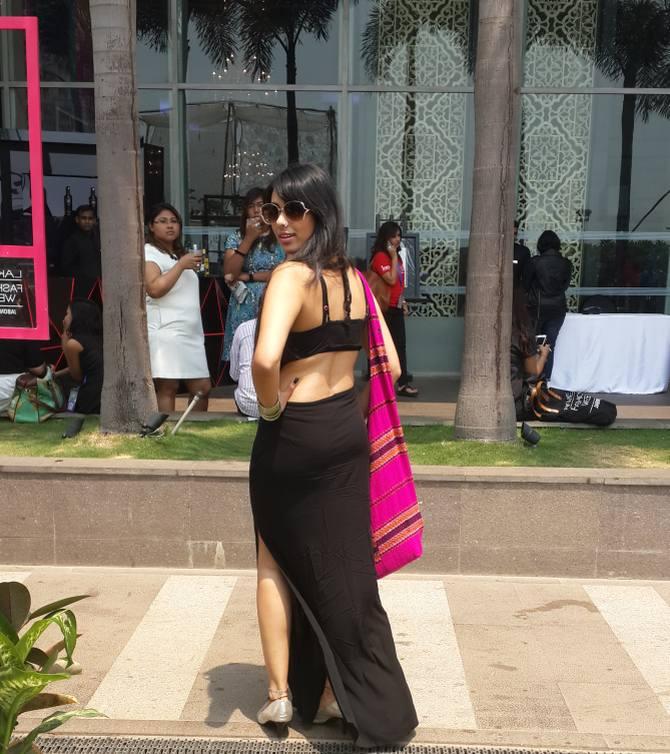 The dress is from Forever21. This (the bag) is from Dharamshala, they have lovely stuff there.
I'm being me today. I'm being very bohemian -- no earrings, straight hair, bangles, chunky jewellery.
Style tips: I think people should be comfortable in whatever they wear. Summers are approaching, so invest in a lot of sun dresses. I'm wearing black today but I think bright colours during the summer are the thing. Have crazy, funky hair! Colour it! Go wild! And, most importantly, accessorise well.
Fashion, to me, is just to be myself. I decide what to wear according to the mood that I wake up in. So if I'm feeling quirky, I'll wear a yellow. Or pink. If I feel Goth or dark, then I'll wear black.
But today I'm wearing pink and black and I'm all over the place!
Sarang Patil, Blogger, heisgotthestyle. in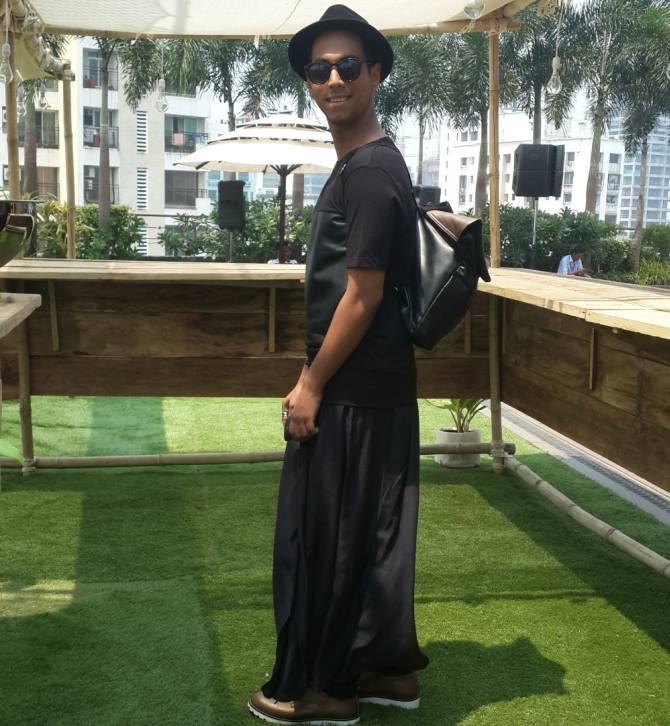 I'm wearing a Zara T-shirt and skirt pants. I made them myself! And shoes and bag are from Totes. The bag is mine and sunglasses from Jack and Jones.
Style tips: Nothing! Just be yourself!
DON'T MISS: Lakme Fashion Week Special Coverage