Tell us if you think her high-fashion mermaid look makes for a pretty cover!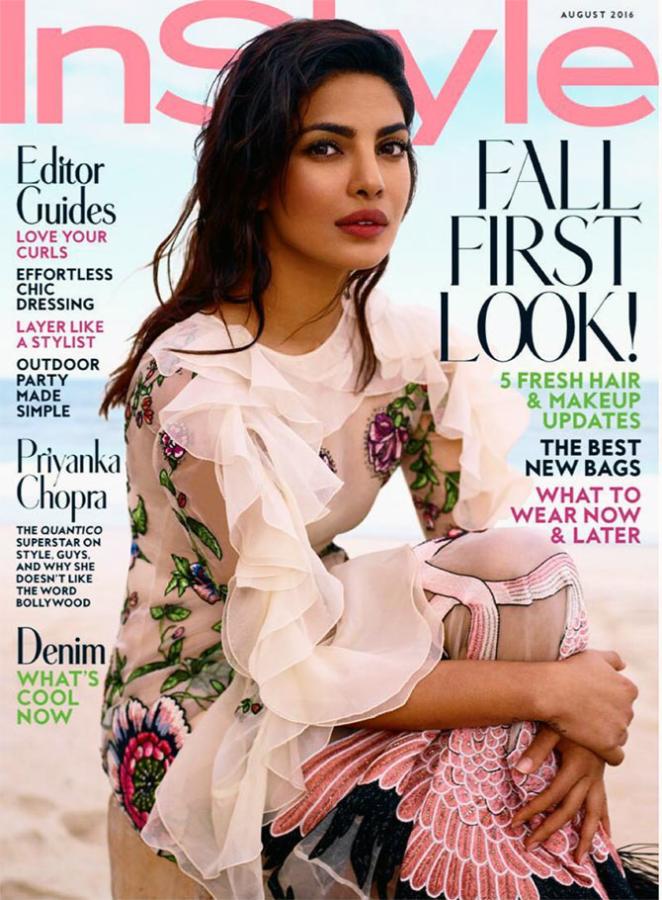 She's clearly the 'woman of the moment'.
Priyanka Chopra, who made her presence felt in Hollywood with Quantico, graces the August cover of fashion and style magazine InStyle.
The actress shared the news on Instagram last evening, as her followers cheered and congratulated her.
She captioned the picture: "Thank you @instylemagazine & @ArielFoxman for such a pretty cover. So honoured to be your August cover girl."
Dressed in a gorgeous Gucci floral gown in embroidered silk organza and a feathery mermaid-style hem, Piggy Chops looked every bit like a contemporary 'high-fashion' mermaid on the cover.
While the cover promises to grab eyeballs, Priyanka's interview in the magazine about 'not liking the word Bollywood' has already received flak from critics.
Only time will tell what her fans think about the interview.
But we ask you, dear readers what do you think of Priyanka's InStyle cover.
Take the poll below and let us know.
Lead photograph: Kind Courtesy Priyanka Chopra/Instagram
ALSO SEE