The Girls creator had to undergo the life-altering surgery to deal with the extreme pain caused by endometriosis.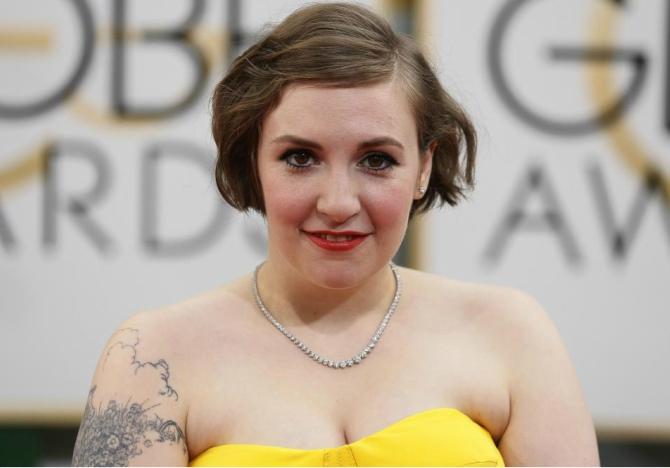 Lena Dunham battled Endometriosis for 10 years.
Photograph: Danny Moloshok/Reuters.
Lena Dunham, the creator of the popular show Girls, has been open in the past about her struggle with endometriosis.
According to the Endometriosis Foundation of America, this is 'a disease that affects one of the most unrecognized parts of a woman's life, her period. It is a very personal and intimate aspect of women's health and can be thought of as a disease of menstruation.
'Endometriosis occurs when the tissue that lines the uterus (endometrium), is found in regions outside of the uterus, in other words, where the tissue should not be. It affects around one in every 10 women and is mostly unrecognizable, misdiagnosed, and mistreated.'
Currently, no cause of endometriosis is not known.
Dunham, who is only 31, finally had to give into her decade-old fight with the disease and undergo a total hysterectomy -- surgical removal of the cervix and uterus -- to ease the pain caused by endometriosis.
Dunham spoke of the physical and mental scars of the decision in an essay for the March issue of Vogue.
Dunham had already had nine surgical procedures when she ended up in the hospital with 'unbearable' pain in August 2017.
She wrote, 'From August to November I try desperately to manage this new level of pain. I try so hard it becomes a second job. I go to pelvic-floor therapy, massage therapy, pain therapy, color therapy, acupuncture, yoga, and a brief yet horrifying foray into vaginal massage from a stranger. I am determined to outmaneuver whatever is eating me from the inside. But I can only run so well with cement blocks strapped to my feet.'
Finally, towards the end of the year, Dunham had to choose the hardest possible option -- complete hysterectomy.
The decision was the hardest one ever.
Apart from convincing the medical professionals and chaplains, Dunham also had to deal with the end of her dream of giving birth.
She wrote, 'The fact is, I never had a single doubt about having children. Not one, since the day I could understand how families were made. And pregnancy was the glorious beginning of that vision.'
She spoke of how she would stuff her shirt with a pile of laundry as a child, how much she enjoyed wearing a prosthetic belly for her television show, and how she knew the experience of the real thing would not happen for her.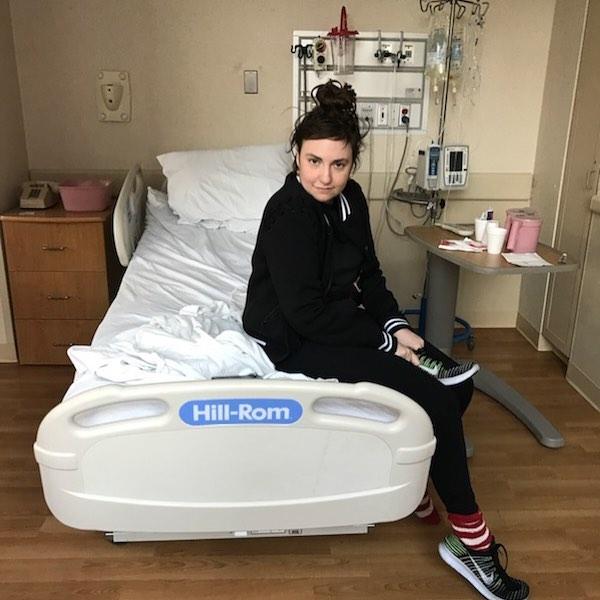 Dunham has shared her physical and mental pain with the millions of women who suffer from the condition.
Photograph: @lenadunham/Instagram.
It's been a few months since the surgery and Dunham said she was healing like a champ despite some small complications. But her mind and spirit are another story.
She wrote, 'Because I had to work so hard to have my pain acknowledged, there was no time to feel fear or grief. To say goodbye. I made a choice that never was a choice for me, yet mourning feels like a luxury I don't have. I weep, big stupid sobs, alone in the bathtub or in the area where, in a terribly cliché turn, I have started crafting...
'Sonograms and Instagram feeds don't break my heart like they did when I still had a uterus that didn't work. The children who could have been mine do break my heart, and I walk with them, with the lost possibility, a somber and wobbly walk as I regain my center.'
Dunham will pursue adoption with all her might.
But, she wrote, 'I wanted that stomach. I wanted to know what nine months of complete togetherness could feel like. I was meant for the job, but I didn't pass the interview. And that's OK. It really is. I might not believe it now, but I will soon enough.'
In an Instagram post after the essay was published, Dunham added, 'Your body failing you is a loss that's hard to explain and yet the amount of messages I've gotten from women in a similar predicament has been so overwhelming, loving and heartening.
'More than 20 million women in America are living with hysterectomies and those of you who've shared your plight and perseverance make me feel so honored to be in your company.
'Thank you to the village of women who took care of me through this entire process.
'I have a broken heart and I hear those don't mend overnight, but we are linked forever by this experience and our refusal to let it hold any of us back from even the grandest dreams.'