Lady Gaga revealed that she suffers from post-traumatic stress disorder (PTSD).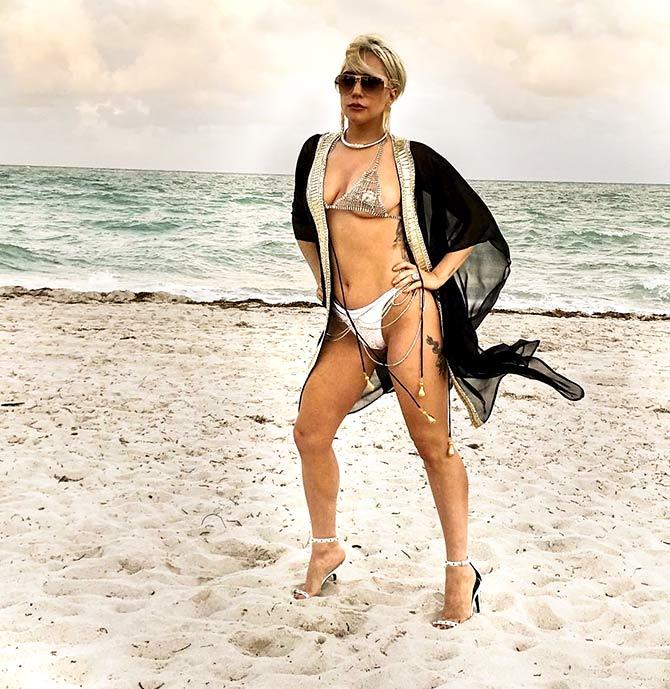 Pop star Lady Gaga, who has been vocal about her struggle with mental health, said she felt better once she had someone to confide in as keeping her battle to herself made her problems worse.
Gaga spoke on the topic while presenting her mother, Cynthia Germanotta, with the Global Changemakers Award at Children Mending Hearts' Empathy Rocks fundraiser.
'I have struggled for a long time, both being public and not public about my mental health issues or my mental illness.
'But, I truly believe that secrets keep you sick. I realise that it's actually safer to say how I feel,' she said.
The singer stressed that empathy of others can help ease the process for those scared to speak up.
Gaga said it is empathy and kindness that she and her mother are trying to spread through their Born This Way Foundation.
'We bring people together to have real, honest conversations and to be kind.
'Kindness is not an afterthought to our work. It is the driving power for everything we do. It is the lens we view every challenge through.
'It is framing the way we put everything around every possible solution. To me, almost every problem you can think of can be solved with kindness.
'At least it could be made better. Kindness has a soft undertone. Sometimes people think it is weak. It is tremendously powerful.
'It can change the way that we view each other. The way that we view our communities and the way that we work.
'Even the way that we feel about ourselves, by being kinder to ourselves. We need more kindness in the world,' she said.
Gaga also acknowledged her mother Germanotta. 'Thank you Mom for not being afraid of my darkest thoughts and for doing what many don't realise goes very far: just holding my hand and running an organisation that helps hold the hands of others and join the hands of others. I love you.
'Suicidal ideation feels like a spell and we have to have empathy. Be kind and help each other break that spell and live and thrive,' she concluded.
What is PTSD?
According to the National Institute of Mental Health, Post Traumatic Stress Disorder 'develops in some people who have experienced a shocking, scary, or dangerous event'.
It is a mental health problem that some people develop after experiencing or witnessing a life-threatening event, like combat, a natural disaster, a car accident, or sexual assault.
Symptoms of PTSD
Reliving the event
Avoiding situations that remind you of the event
Having more negative beliefs and feelings
Always looking out for danger
People may also experience problems like feeling of hopelessness, depression, anxiety, chronic pain, etc.
Treatment
WebMD reveals, 'The goal of PTSD treatment is to reduce the emotional and physical symptoms, to improve daily functioning, and to help the person better cope with the event that triggered the disorder. Treatment for PTSD may involve psychotherapy (a type of counseling), medication, or both.'
(With inputs from PTI)