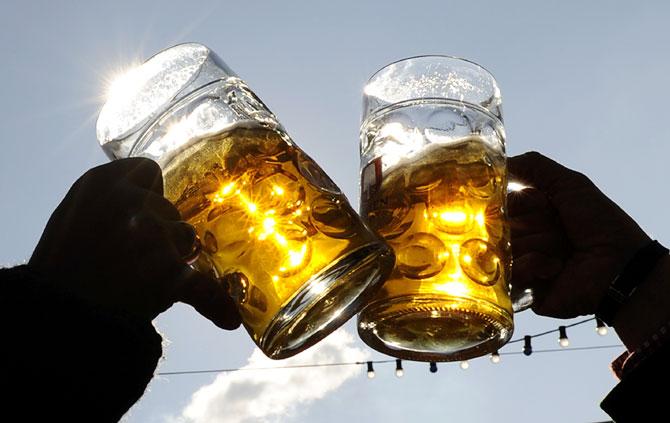 According to a recent study, two to three units of alcohol a day can ward off an early death from Alzheimer's disease.
Moderate drinking has been associated with a lower risk of developing and dying from heart disease and stroke.
But alcohol is known to damage brain cells, and given that dementia is a neurodegenerative disorder, drinking might be harmful in those with the condition.
The research team analysed data originally collected on 330 people with early stage dementia or Alzheimer's disease and their primary careers from across Denmark as part of the Danish Alzheimer's Intervention Study (DAISY).
The researchers say there could be several explanations for the findings, including that people who drink moderately have a richer social network, which has been linked to improved quality, and possibly length, of life.
Another explanation may lie in the fact that the seemingly protective effect of alcohol may have been caused by reverse causality, whereby those drinking very little alcohol were in the terminal phase of their life, which would have artificially inflated the positive association.
The results point towards a potential, positive association of moderate alcohol consumption on mortality in patients with Alzheimer's disease.
"However, we cannot solely, on the basis of this study, either encourage or advise against moderate alcohol consumption in (these) patients," the researchers caution.
They suggest that further research looking at the impact of alcohol on cognitive decline and disease progression in patients with mild Alzheimer's disease would be particularly informative.
The study is published in the online journal BMJ Open.
Lead image used for representational purposes only. Image: Kai Pfaffenbach/Reuters