Effective prevention and following good hygiene is the best way to tackle the virus.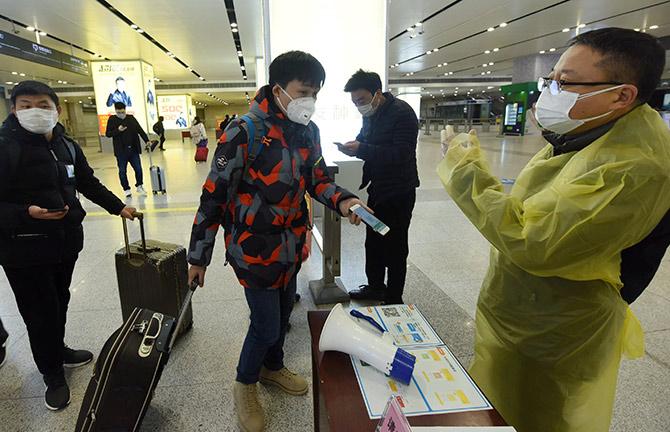 In the midst of the spreading fear over the coronavirus outbreak, travellers in Asia, even to the countries neighbouring to China are reconsidering their travel plans following the outbreak.
The virus has spread rapidly since emerging late last year in China, killing more than 800 people in the mainland and infecting over 37,000.
With the new virus making its way into India, with confirmed cases in Kerala and suspected cases in Hyderabad and Delhi, International SOS, an international travel assistance provider shares some precautionary measures to be taken by the general public:
Defer all travel to Hubei due to official travel restrictions in place in some cities, the potential for further sudden restrictions on departure, and the risk of quarantine at your next destination.
Monitor the situation closely. Continue to monitor this alert, and the Travel Security Alerts.
Do not travel if you are sick.
Do not visit vet markets or farms. Avoid direct contact with animals (live or dead) and their environment. Do not touch surfaces that may be contaminated with droppings.
Avoid activities where you are likely to be exposed to large groups of people.
Keep away from people who are obviously sick.
Maintain good personal hygiene. Wash your hands frequently. Carry hand sanitiser for use when soap and water are not readily available. Avoid touching your face. Individuals should wash their hands often with soap and water for at least 20 seconds; avoid touching your eyes, nose or mouth with unwashed hands, and avoid contact with sick people to reduce risk of infection.
Ensure food, including eggs, is thoroughly cooked.
If someone is showing cold-like symptoms, they should stay at home while they are sick; avoid close contact with others; cover your mouth and nose with a tissue when they cough or sneeze, then throw it in the trash and wash the hands, and clean and disinfect objects and surfaces.
Check with your doctor whether you should use a respirator and have a respirator fit-test if recommended.
If you develop symptoms, seek medical attention. Follow the procedures of your local health authorities, including wearing a mask. Limit your contact with other people as much as possible. Let the medical facility know about your travel history and any other potential exposure.
Only wear a clean- mask, and do not re-use disposable products.
Members in China who develop symptoms of illness should call for assistance centre for advice before seeking care at a medical facility.
After travel from the virus prone countries monitor your health for 14 days.
Available information suggests that older adults and people with underlying health conditions or compromised immune systems may be at increased risk of the severe disease.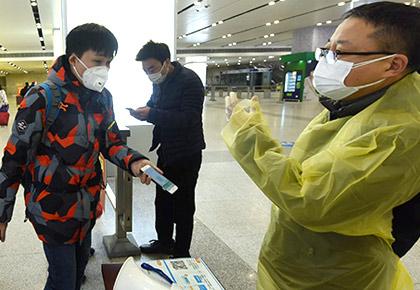 ---
International SOS is an international travel assistance provider. It can be reached on ga@rediff-inc.com
---