At 42, she's inspiring people to get fitter.
Age is just a number for Sushmita Sen.
One look at her Instagram profile and you'll be surprised to see the strenuous exercises she does!
Sushmita, who has been regularly posting updates of her workouts and fitness regime, recently attempted the knuckle push-up and Instagram went berserk watching her video.
Take a look at some of her fitness pics that she uploaded on the social-media photo-sharing app.
It's all the fitness inspiration you need for Thursday!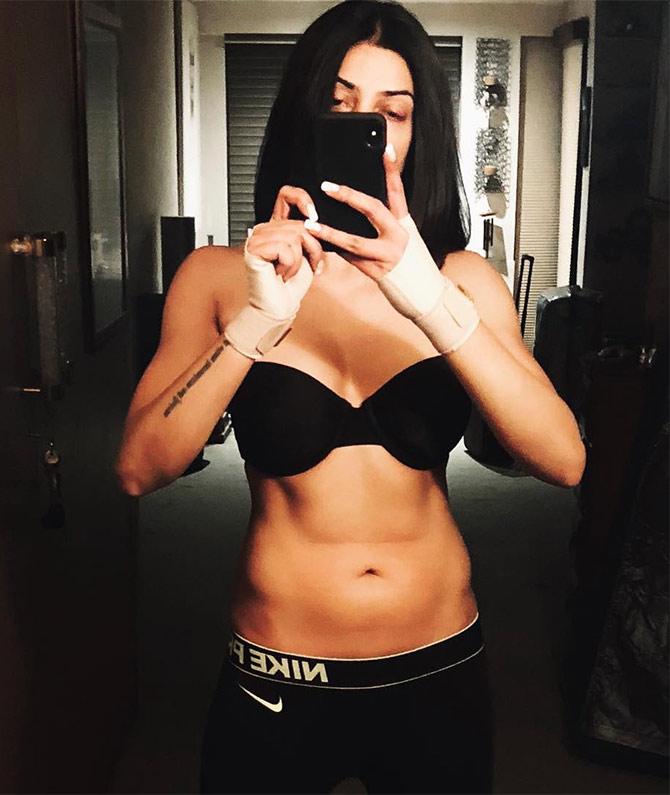 No gain without pain. Take a look at those abs!
'Body shy? #NAH#bodyproud #workinprogress Looking good is one thing...Feeling good is EVERYTHING!!! #feelgood & yes take a #selfie when you do!!' she captioned the pic.
Photographs: Courtesy Sushmita Sen/Instagram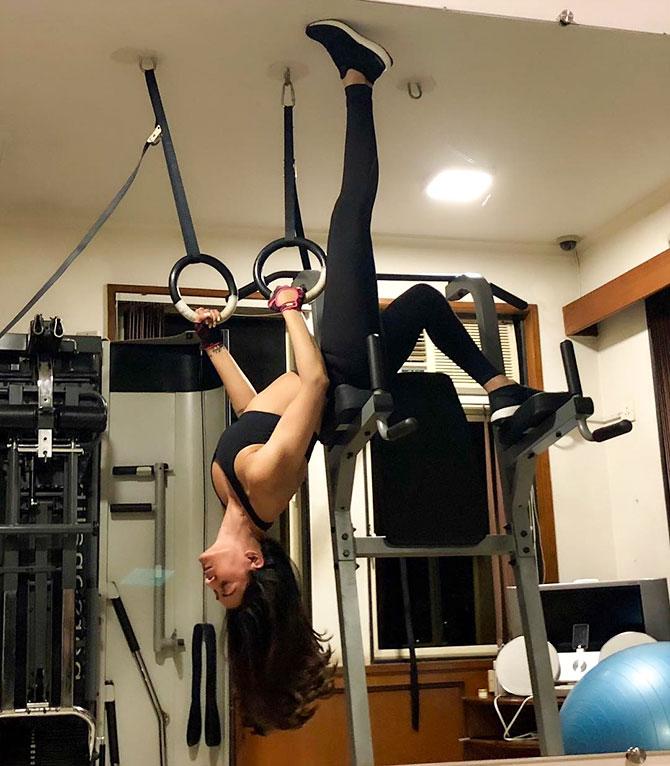 The ceiling is clearly the new floor! Sushmita raises the bar with her fitness regime.
'This BY FAR has been the most trying & effective form of advanced #calisthenics for me.'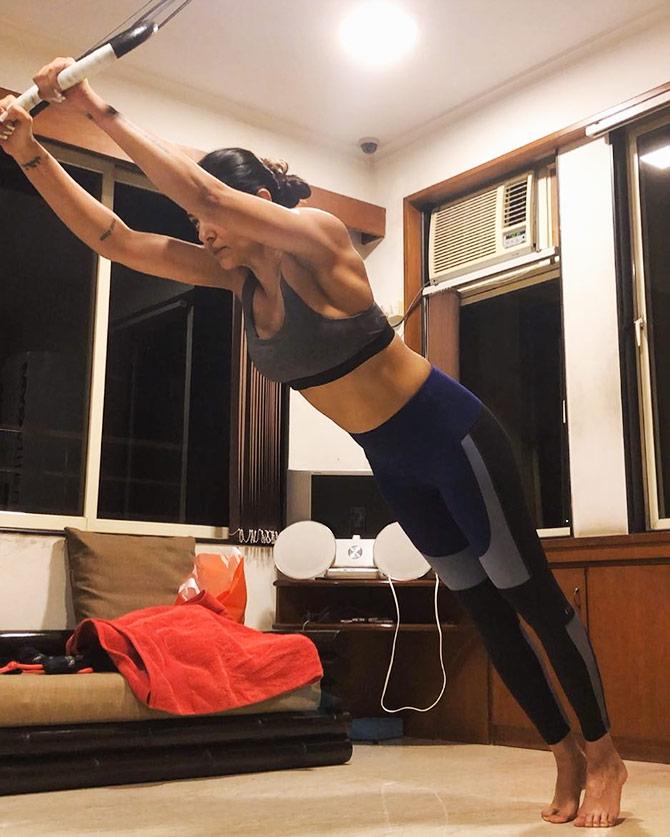 This is how she stretches. 'The cuts get deeper as does the resolve!'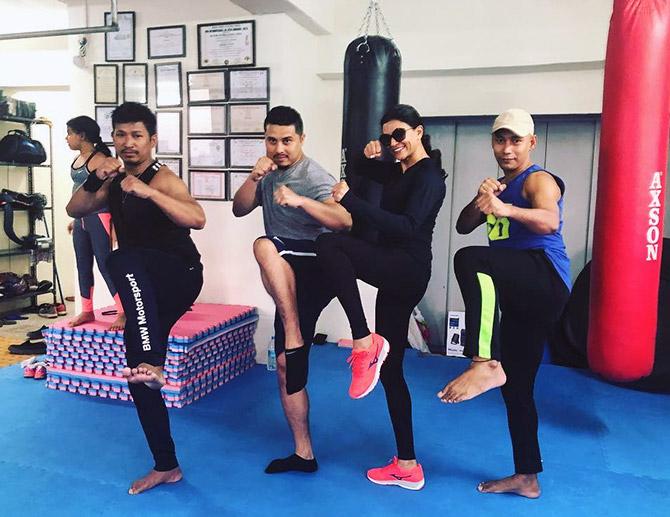 Meet her team of combat trainers. 'They are indeed rock solid #teachers with no fancy #equipments only mats, punching bags, bars & open space!!' she added.
Sushmita has been documenting her fitness regime. Scroll down to see how she prepares for a handstand...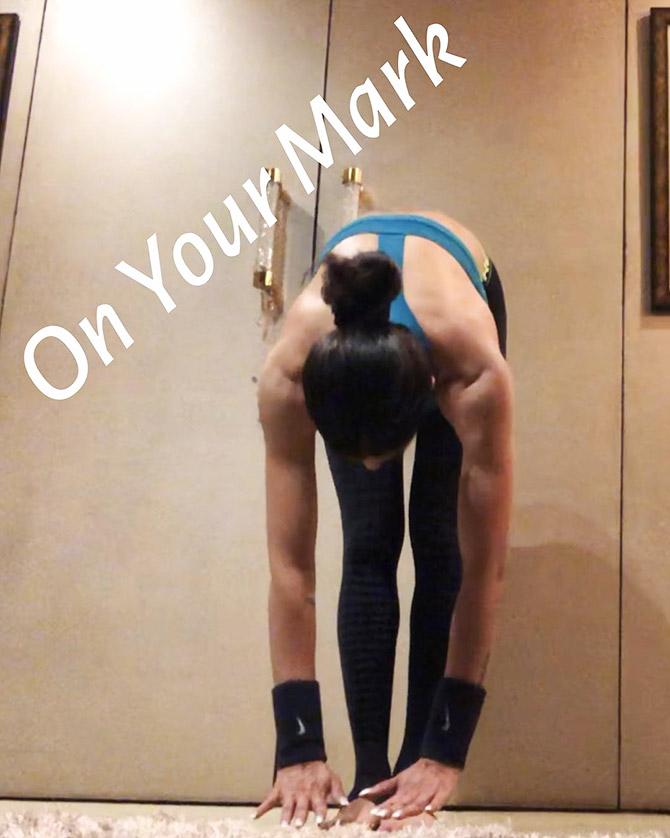 On your mark...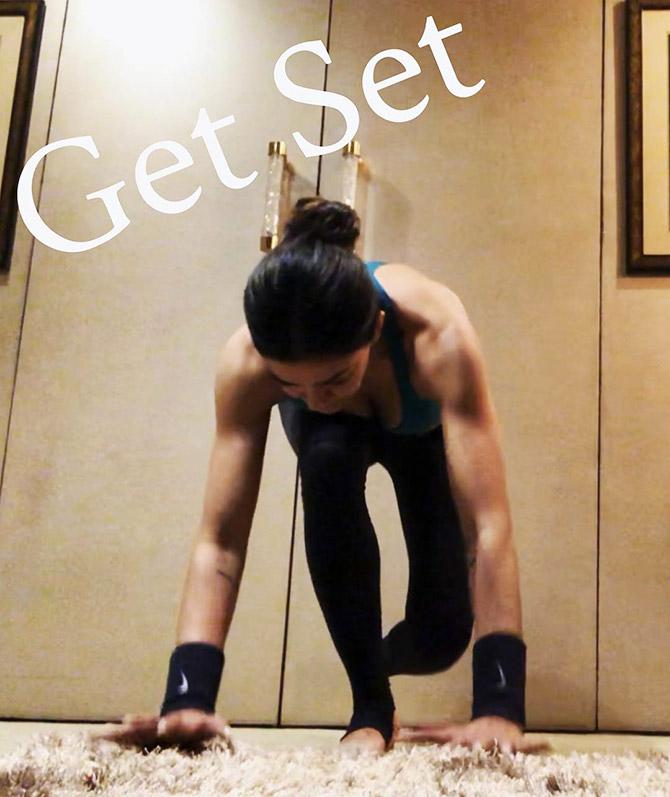 Get set...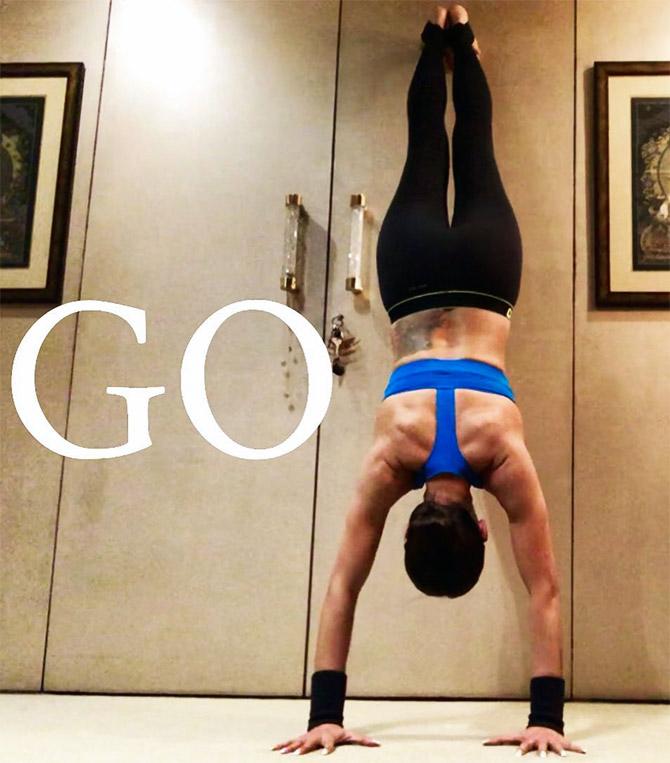 Go! Need more inspiration?