Mandira Bedi's Instagram page is definitely one of the favourite celebrity accounts to follow when it comes to fitness.
While she has been motivating fans with her super fit pics, her page also gives us a dose of all her fun workouts.
Take a look!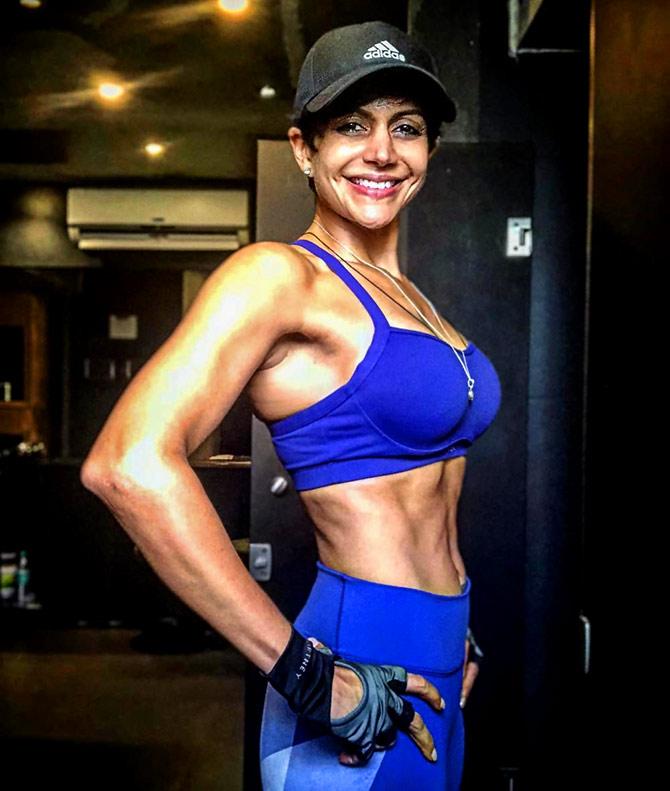 Mandira Bedi clearly understands what it means to be fit. A mom to an adorable boy, she knows how to balance her hectic schedules with exercise.
A fitness enthusiast, she admits to doing 'some sort of fitness activity for five to six days in a week'.
She also has a simple tip when it comes to eating healthy.
In the words of Mandira: 'Eat healthy. You know what's good for you, you know what's bad for you.
'Stay away from the stuff that's bad. Sugar is not good for you at all.
'I have to keep giving up sugar for periods of time because that's my downfall.
'I stay away from potatoes. I stay away from any kind of carbs post my lunch.
'So, there are a few things that you can do to keep yourself fit. This is my fitness mantra.
'I exercise five to six days a week and I generally eat healthy. Of course, I do have my few binges now and then but I reign myself back in as soon as I can.'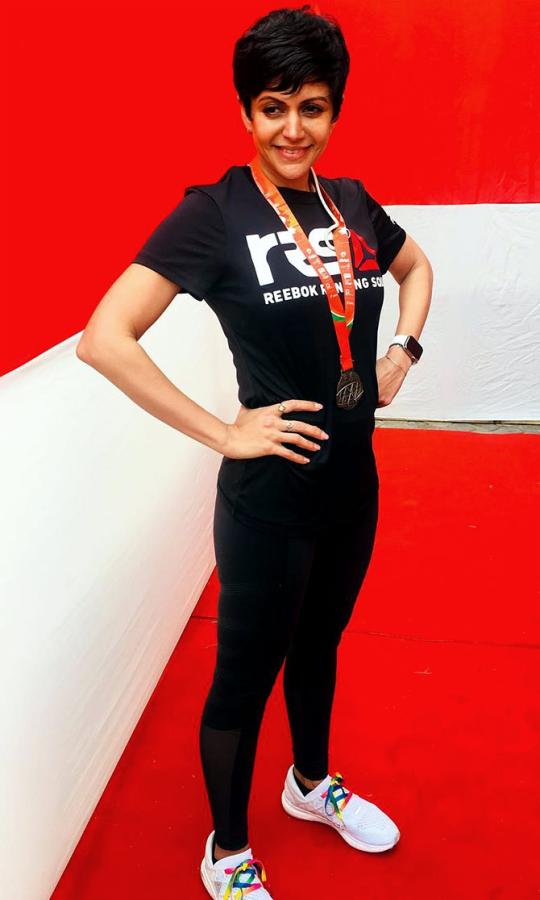 Mandira's passion for running is shared by her son Vir.
The mother-son duo, who love to run, slow jog and swim together, will run the second edition of Duracell Durathon 2018.
'I remember the time I was pregnant. After I delivered, I wanted to start running again but there was a lot of weight on me and there was a lot of pressure on my knees when I ran. So, I started running with five minutes, built that up to seven and built it up to ten. So, start slow and start with smaller goals and keep building on those goals. Over time you'll find yourself getting better,' she said in an interview.
She added: 'I have plenty arguments with my husband over exercising and he barely does what he has to, maybe two-three days a week.
'But for my son, I make sure he does what he enjoys doing. He enjoys running so him and I go for runs.
'Short runs, not very long distance where I run slowly and he keeps the pace with me. He enjoys swimming too.
'One hour of swimming in the pool gets him super tired and gets him super hungry. He is a very active boy.'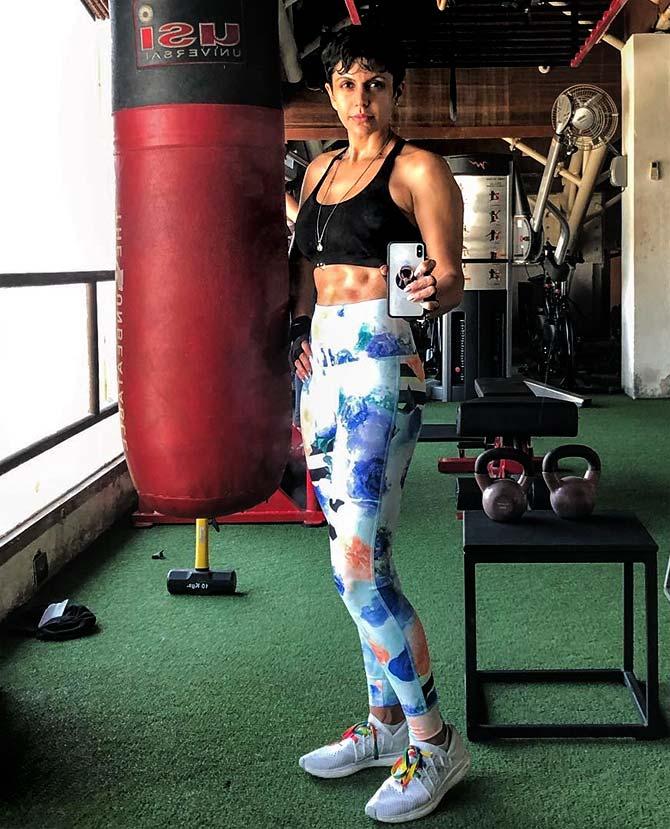 When not running, Mandira enjoys doing high intensity intermittent exercise, where she mixes cardio and weights
Mandira, who really enjoys exercising and working out, makes it a point to indulge is some sort of fitness activity five-six days a week.
However, when she is travelling, she makes sure that she walks a lot.
'Somehow, I find that when I travel, I am clocking close to 15,000 steps every day,' she said.
Scroll down to take a look at some of her fitness pics...