The actor, who fought her own battle with depression, wants you to join her fight and make a difference.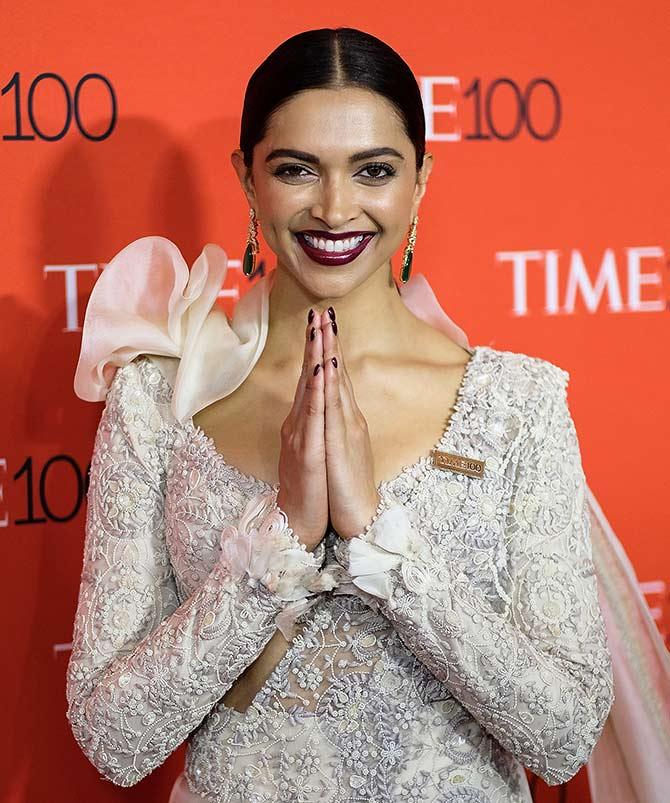 Two celebrities -- bag designer Kate Spade and chef Anthony Bourdain -- lost their lives to depression recently.
Deepika Padukone, who seems to be moved by the loss, put up a beautiful post about depression on her Instagram page.
Adding hashtags like #YouAreNotAlone, #TogetherAgainstDepression, #EndTheStigma and #MentalHealthMatters, the actor has urged her followers to treat depression with a hint of sensitivity.
Here's what she posted on her Instagram wall:
'Every 40 seconds, a person dies by suicide (WHO). We are reminded of these grave statistics when the loss is centered around prominent individuals who are mourned across the world.
'Last week, the world lost two of its shinning stars to the growing epidemic that is depression. They did not take their own lives. DEPRESSION did.
'Kate Spade and Anthony Bourdain were pioneers in their respective fields. They both carved a niche for themselves by doing the unexpected.
'They not only changed the world of fashion and food forever, but were also loved by millions across the world. To the outside world, they seemed 'happy'. They seemingly 'had it all'. Then how did they 'fall' into depression?
'We don't ask why someone who 'had it all' was detected with a fatal illness, why someone who 'had it all' broke their foot or why someone who 'had it all' met with an accident. Just like all other illnesses, depression doesn't discriminate.
'The element of depression that is grossly misunderstood is the belief that you have control over your illness. In reality, you don't.
'The illness will creep into your life, and if left untreated, may completely engulf you. You are not in the driver's seat anymore, the illness is.
'It will tell you where to go, what to eat and when to sleep.
'Depression today is a growing epidemic, yet there is so much stigma attached to it that individuals are often dissuaded from seeking help.
'Asking someone to just 'snap out of it' is the equivalent of telling someone with a broken leg to continue walking.
'We at The Live Love Laugh Foundation remain committed to the cause we stand for. The only way forward is to continuously champion the need for mental health awareness.
'The only way forward is if we fight this together. The next time you feel something is amiss among family, friends or co-workers, do not hesitate to ask them if they are okay.
'It may seem like prodding, they may think you are being inquisitive or you may come across as pushy.
'Even if they do not open up, let them know that you care and that you are there for them when they are ready to open up.
'One act of kindness and compassion can save a life and #TogetherAgainstDepression we can make a difference.'
After her own battle with depression, Deepika Padukone had established The Live Love Laugh Foundation.