Everyone's talking about Sunaina Roshan's weight loss through Bariatric surgery, but here's what you really need to know.
Photographs: @iHrithik/Twitter
The 'then and now' photograph chronicled Sunaina Roshan's drastic weight loss -- shared by her her doting brother, Bollywood actor Hrithik Roshan -- on Twitter last week has so far been 'liked' 22k times, retweeted 1.6k times, and received a reply 1.3k times.
'Now that's what I call a transformation! So so proud of you didi @roshansunaina #keepgoing #impossibleisnothing,' Hrithik said.
Sunaina Roshan, it emerged, had undergone Bariatric surgery.
She told Spotboye that she began gaining weight when her grandfather fell ill with a heart condition at almost the same time as Hrithik had to undergo brain surgery. This was soon followed by his divorce proceedings.
To compound the problem, Sunaina developed multiple health issues, including diabetes, cardiac problems, sleep apnoea and a cancer scare.
'I could not handle everything,' she told Spotboye. 'I went into depression and started eating a lot... I had so many health issues going against me. I had to take psychiatric help. Honestly, I could not get out of bed. I would walk two steps and become breathless.'
Scared, she turned to a family friend famous for helping people deal with weight issues. She 'sent an SOS' to Dr Muffazal Lakdawala, the doctor who has also helped the world's heaviest woman, Eman.
She added, 'I then underwent Bariatric surgery. I was running out of time. I was a high-risk patient, but Dr Muffi being the best in his field made the surgery super successful."
Following the surgery, Sunaina Roshan did all that the doctor ordered and made drastic lifestyle changes, exercising regularly and eating healthy all while still being on anti-depressants. She told Spotboye, 'I was 140 kg before I was wheeled in, I am 65 kg today.'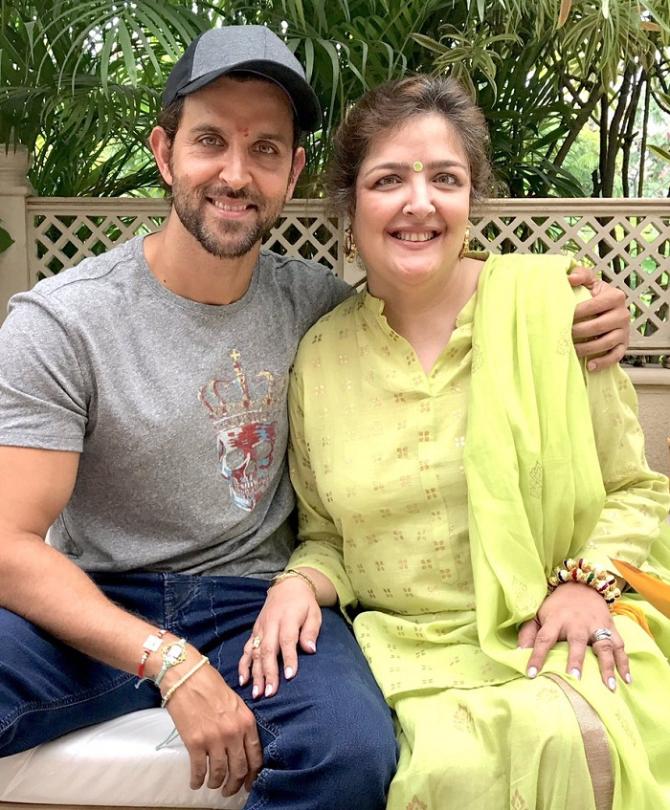 While Sunaina Roshan's #FatToFit story is inspiring, Bariatric surgery is not for everyone.
Is Bariatric surgery really the best solution for you?
How does it work?
What are the risks?
Bariatric surgeons, including Dr Lakdawala, cut through the clutter: All you need to know about Bariatric surgery
---
Reader Invite
Have you recently lost weight? Share your weight loss story with us.
Write in to getahead@rediff.co.in (subject line: 'Fat to Fit'), with a before and after photograph, if possible, and we'll feature the best entries right here!