Nirmal Purja is a multiple Guinness World Records holder for quickest ascents of Everest, Lhotse and Makalu.
Siddhant Mishra reports.
Nirmal Purja is attempting the impossible this year.
The mountaineer, whose picture of a serpentine queue of climbers at the Everest -- many of them untrained -- drew attention to the dangerous commercialisation of the peak, is out to set a world record.
He intends to scale 14 of the world's highest peaks -- all of them above 8,000 metres and all in the Himalayas -- in seven months flat.
It's a herculean task, considering that the present record, achieved by legendary Polish alpine Jerzy Kukuczka in 1998, is seven years, 11 months and 14 days.
Purja, 35, is confident of making it. The Gurkha soldier, who retired from the British special forces last year, has said in interviews that his intense stint in the army has made him mentally and physically fit.
Born and raised in high altitudes, he is also physiologically better equipped to take on the challenge.
Purja is attempting the feat, which he calls 'Project Possible', in three phases.
Phase 1 involves the ascent of five major peaks including Everest, Lhotse and Kanchenjunga.
Phase 2 also covers five peaks such as K2, the world's second highest mountain that straddles the Pakistan-China border, and Nanga Parbat in Pakistan occupied Kashmir.
The final phase will involve climbing the remaining peaks that include Manaslu (Nepal), Cho Oyu (Nepal-Tibet border) and Shishapangma (Tibet).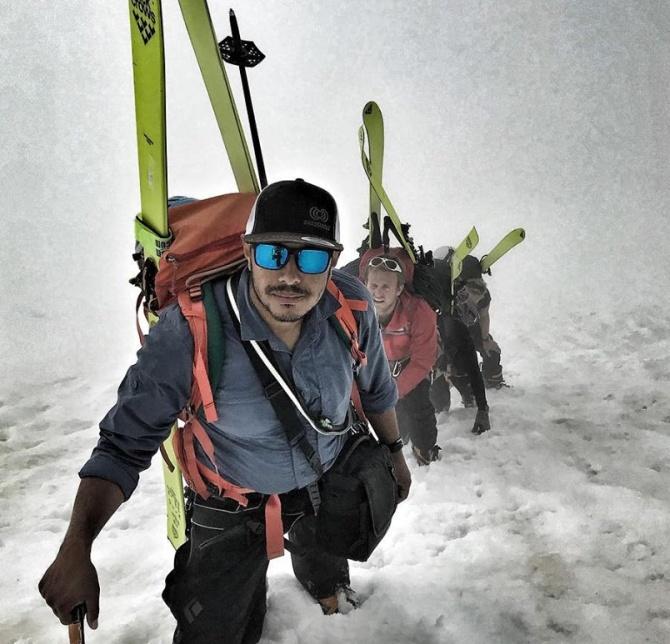 His latest post on Instagram announces that he has scaled seven of the 14 peaks.
This claim will be verified only when The Himalayan Database, a journal of mountaineering in the Nepal Himalayas that is updated bi-annually, releases its next edition later this year.
Purja's endeavour has, however, not impressed everybody. Traditionalists in the mountaineering community have openly criticised his methods of climbing that involve liberal use of sherpas and supplemental oxygen, which they describe as a 'comfortable' approach.
Kukuczka had earned his record the hard way, going solo and without oxygen support.
Purja has a team accompanying him. He is also heavily publicising his expedition on social media.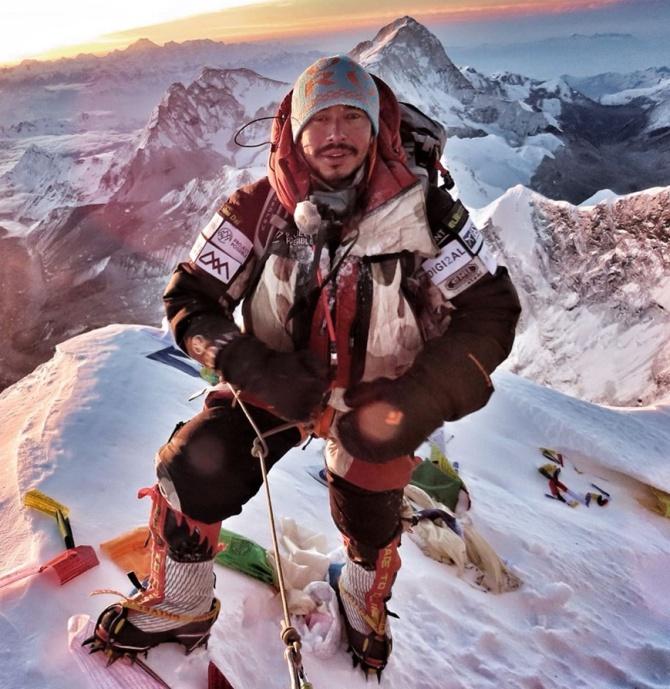 Criticism aside, climbing the peaks in such a short span of time is an onerous task.
Besides being physically demanding, it is also logistically challenging, both in terms of organising the expeditions and raising the money required for them, says Colonel H S Chauhan (retd), president, Indian Mountaineering Federation.
Getting permits from the respective governments alone is a slow and tedious process.
However, if Purja has managed to complete Phase 1, then the rest will not be difficult from the endurance point of view, says Colonel Chauhan, since the body would be well acclimatised.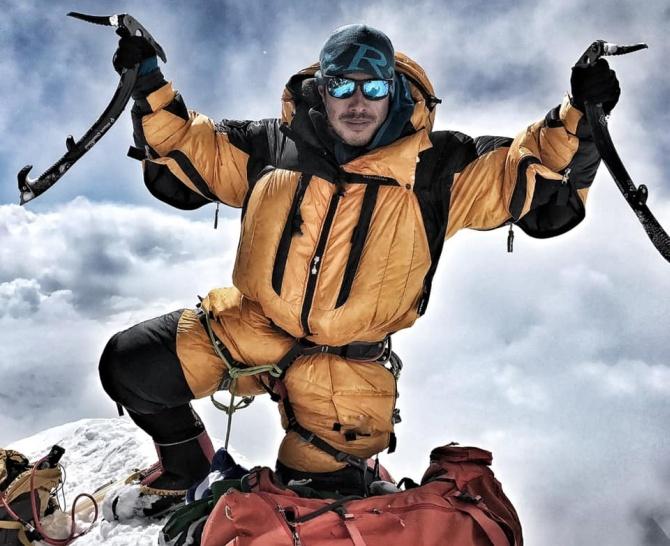 Purja has had an illustrious career in mountaineering and is a multiple Guinness World Records holder for quickest ascents of Everest, Lhotse and Makalu.
He has also been involved with numerous high-profile rescue missions in the Everest 'death zone' (areas with only 30 per cent of the oxygen available at sea level) for which he was awarded the Most Excellent Order of the British Empire.
Purja has started a crowd-funding campaign for his expedition.
With support from several established mountaineers such as Alan Arnett and Reinhold Messner, he has so far raised Rs 1.02 crore of the Rs 2.6 crore he needs.
He also earns sponsorships as an ambassador for luxury watch brand Bremont and mountaineering gear brand ThruDark.
According to his team, the objective behind Purja's Project Possible is to raise awareness about global warming as also about UK-based charitable foundation ChoraChori (Nepali for 'children'), which rescues Nepal's displaced and trafficked children.