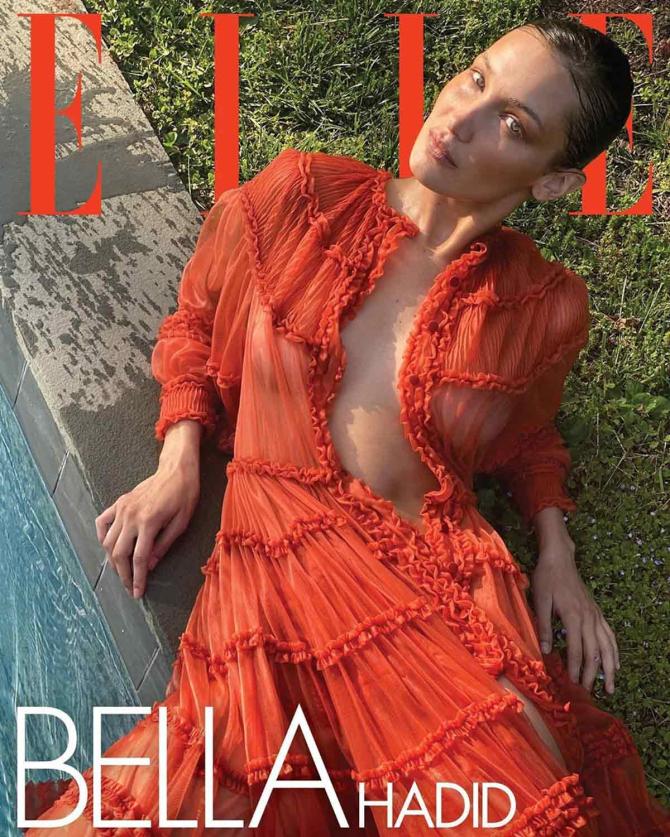 Elle USA's latest issue is special because it is themed around friends and family.
American supermodel Bella Hadid is on the magazine's first-ever digital cover.
The 23 year old poses in an unbuttoned tulle gown from Fenty resting near the pool after a quick dip.
The cover is photographed by her elder sister, Gigi Hadid, who is pregnant with her first child.
Gigi shot the photograph at their family farm in Pennsylvania on her iPhone11.