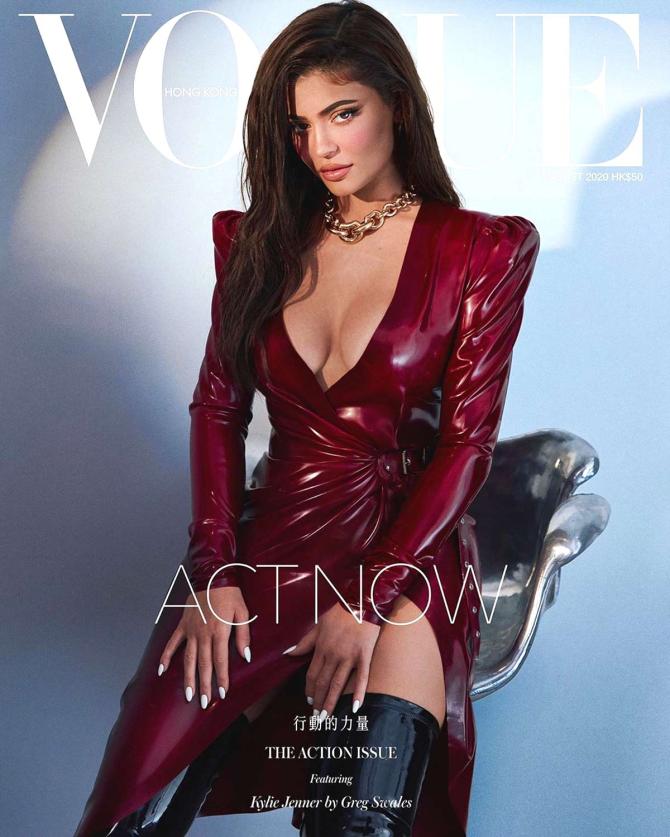 In 2019, Kylie Jenner broke the Internet for being the youngest 'self-made' billionaire at 21, a title that Forbes later revoked releasing figures that pegged her annual revenue less than $1 billion.
Love her, hate her, the 22 year old has, over the years, successfully carved her niche as a powerful style icon.
The Instagram sensation and founder of Kyle Cosmetics, known for her daring red carpet styles, is on the latest cover of Vogue Hong Kong.
Dressed in a plunging maroon latex gown from Yves Saint Laurent's winter collection, the fashionista rocks a thigh slit and black boots as she strikes a sensuous pose on the cover.
Kylie's cover look is styled by Jill Jacobs. The cover is shot by Greg Swales.