Goldman-HDFC JV and OYO Hotels & Homes are betting big on student housing, says Raghavendra Kamath.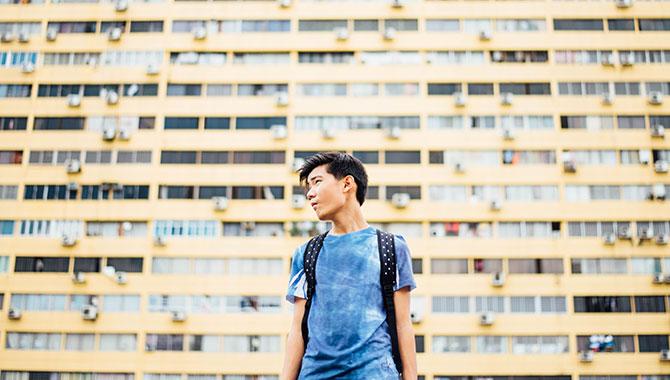 Student housing company Good Host Spaces, a joint venture between Goldman Sachs and HDFC, is looking to expand its capacity ninefold to 125,000 beds by 2021, to tap into the demand for hostels.
It now has about 14,000 beds in Udupi, Karnataka, and Jaipur, Rajastan.
The plan is for 75,000 beds in 18 months.
"We believe that, with such a scale, we will be able to benefit students by lowering operating costs and using technology," said Nimesh Grover, president at Good Host.
They are adding capacity through acquisitions and new projects.
"We are in talks with various colleges and universities to partner them and help monetise their hostel assets. This is a win-win for everyone involved," he said.
The 'Study in India' move in the Union Budget is expected to boost student housing.
"With this initiative, if our clients (colleges) will see an inflow of international students, we can design our hostels and messes to cater to their needs and dietary habits," he added.
SoftBank-backed OYO Hotels & Homes is also betting on the space.
OYO plans to have 100,000 beds in co-living and student housing by the end of this year.
Its new real estate business arm, OYO Life, is entering metropolitan cities for both segments.
Student housing could attract $29-30 billion (Rs 2.05 trillion) from private equity in the coming years, compared to the total expected investment of $50 billion (Rs 3.43 trillion) to meet the current demand-supply gap of eight million beds, according to property consultancy Knight Frank.
The number is based on an average value of $6,250 a bed (Rs 4,30,000) on Rs 120-150 a sq ft, including construction and furnishing cost.
PE funds dominate expansion projects in the student housing market; these are about 30 per cent of the total market. In new projects, PEs are about half the market.
In 2018, Warbug Pincus set up a JV with Lemon Tree, with an investment of $291 million, for student housing.
According to Saurabh Mehrotra, national director at Knight Frank, five to six PE funds have plans to acquire or build 60,000 to 80,000 beds.
According to another consultant, JLL, student housing has a potential yield of about 12 per cent a year, as against commercial properties where yields are 7-10 per cent.
*Image used for representational purposes only.