'As an international student, I am constantly living in fear.'
'You're always on guard as to what will happen next.'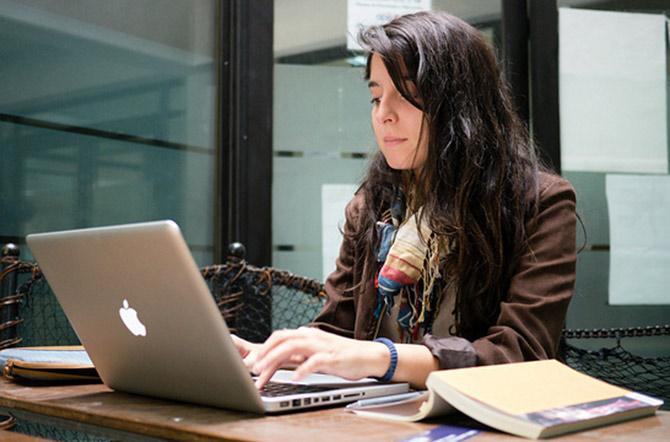 Nearly a week after the United States Immigration and Customs Enforcement ordered international students to leave the country if their courses went fully online, the Trump administration abruptly withdrew its controversial order on Tuesday, July 14.
The administration told the federal district court in Massachusetts that it was cancelling the order that made it mandatory for international students to be enrolled at US universities that offered in-person classes in the fall semester or they would either not be allowed to enter the country or be deported to their home country.
Tuesday's decision comes after Harvard and MIT -- along with a number of other institutions, teachers' unions and at least 18 US states -- initiated legal action against the ICE's move.
The verdict is a huge relief for international students currently studying in the US including at least 200,000 students from India, particularly those with F-1 (pursuing undergraduate, post-graduate or doctoral studies) and M-1 visas (vocational courses).
"You have no idea how happy I am. I hadn't slept all of last week simply thinking what I could do to stay back at least till I finish the course," Srinivas*, who is in his third semester of a graduate course in information technology at an American university, tells Divya Nair/Rediff.com.
"I had quit my job in 2018 to prepare for entrance examinations (to enroll at a US university). I took a loan of Rs 30 lakhs (Rs 3 million) and put everything at stake to pursue this course," he explains.
"Going back to India at this time would have ruined everything for me and my family," Srinivas adds. "I am glad I have some hope now,"
"Last week's announcement was really stupid, heartbreaking. International students contribute $41 billion to the US economy. They couldn't have just let us go back after taking a full fee amount from us. I hope the universities will do something about refunding or reducing a part of our fees," says Nisha*, who travelled from Bengaluru to New Jersey in 2019 to pursue an MBA.
Sunidhi*, who traveled to New Jersey from Hyderabad in January to pursue a master's in analytics, feels the battle has just begun for international students.
"Although I came here in January, we did 65 per cent of the course online. We couldn't really learn much. There is no personal interaction. We lost our on campus jobs," says Sunidhi.
"I was working with the career counselling desk which is now gone. As an international student, I am constantly living in fear. You're always on guard as to what will happen next," she adds.
"Last week my father sent a list of universities for backup where I could consider applying if the courses moved online. Of course, this new announcement is a relief," she sighs.
"But we are going to have to battle a lot of things in 2020 and 2021. The job market hasn't opened up for us. We have paid full fees and have zero personal interaction or networking happening," Sunidhi points out.
"We are not really getting value for our education or money," says Sunidhi who will graduate next year.
"My faith in the system is restored. But it doesn't change anything financially," says Akash*, a graduate student in Texas. "It's still difficult for international students to get a scholarship or a paid internship."
"Even start-ups are not willing to hire international students because of the general uncertainty and COVID restrictions," Akash adds.
"If the classes go online, we want a rollback on our fee amount at least for the remaining semesters. This is not what we signed up for," he says.
"In January, I was helping my brother apply for an undergraduate course at Caltech or MIT," says Akash, "now, we are looking at universities in Canada and the UK, because the cost of education would be much cheaper there."
"I wouldn't recommend coming to the US right now."
*Names changed to protect privacy
**Kindly note that the image has been posted only for representational purposes.