5 things you must know about the giant of fashion, who passed into the ages on March 10.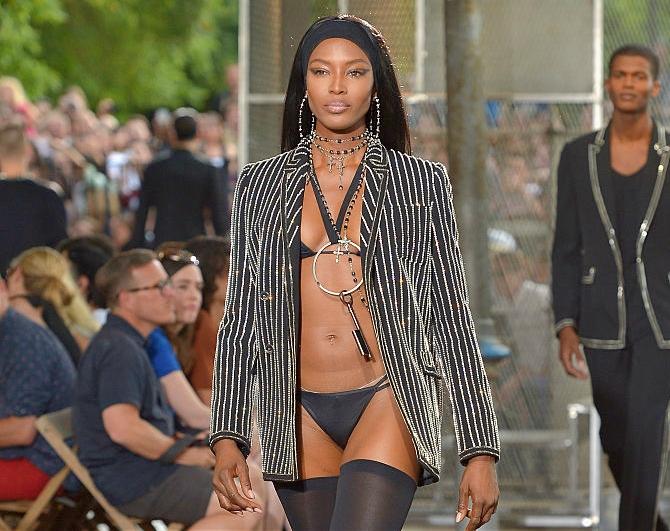 Supermodel Naomi Campbell walks the runway during the Givenchy Spring/Summer 2016 show as part of Paris Fashion Week.
Decades after Hubert de Givenchy retired from the House of Givenchy, his legacy endured.
Photograph: Dominique Charriau/Getty Images.
Count Hubert James Marcel Taffin de Givenchy, both in his 6'6" stature and in the fashion legacy he created.
Givenchy, who founded the house of Givenchy, died on March 10 at age 91, his family said on March 12.
Announcing his demise, the house of Givenchy issued a statement saying the world had lost 'a major personality of the world of French haute couture and a gentleman who symbolized Parisian chic and elegance for more than half a century.'
They added, 'He revolutionized international fashion with the timelessly stylish looks he created for Audrey Hepburn, his great friend and muse for over 40 years. His work remains as relevant today as it was then. He will be greatly missed.'
Bernard Arnault, chairman and chief executive officer of LVMH, which now owns the House of Givenchy, said in a statement, 'He was among those designers who placed Paris firmly at the heart of world fashion post 1950 while creating a unique personality for his own fashion label. In both prestigious long dresses and daywear, Hubert de Givenchy has brought together two rare qualities: to be innovative and timeless.'
A flashback to Givenchy's incomparable legacy.
1: He was an aristocrat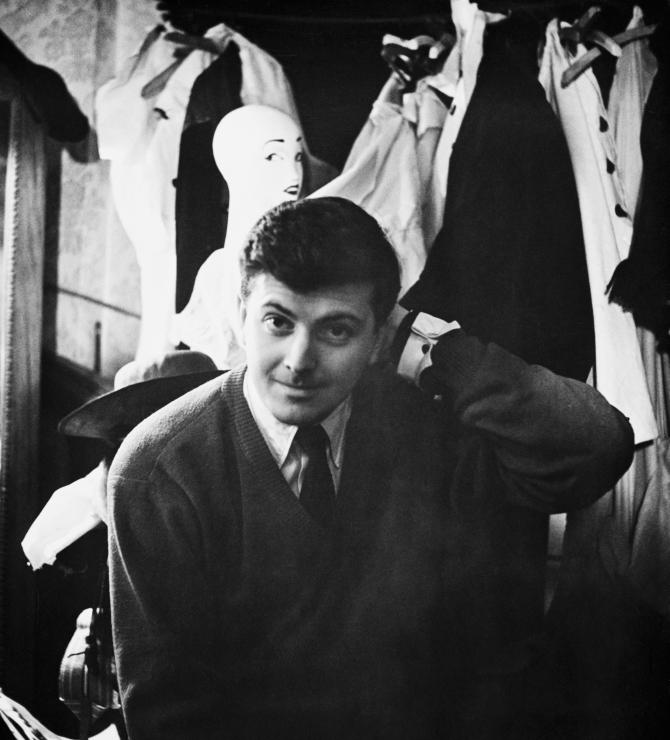 Hubert de Givenchy at his design house in Paris.
He is survived by his partner, Philippe Venet, his nieces and nephews, and their children.
Photographs: Hulton Archive/Getty Images.
Hubert James Taffin de Givenchy was born to Lucien Taffin de Givenchy, marquis of Givenchy, and his wife Béatrice Badin on 21 February 1927 in Beauvais, Oise, France.
The Taffin de Givenchy family traces its roots to Venice, Italy, and became ennobled in 1713, when the head of the family became marquis of Givenchy.
Artistic professions, like nobility, ran in Givenchy's blood.
His maternal grandmother was the owner and director of the historic Gobelins Manufactory and Beauvais tapestry factories. His maternal great-grandfather was a set designer. And one of his great-great-grandfathers designed sets for the Paris Opera.
2: He worked with French masters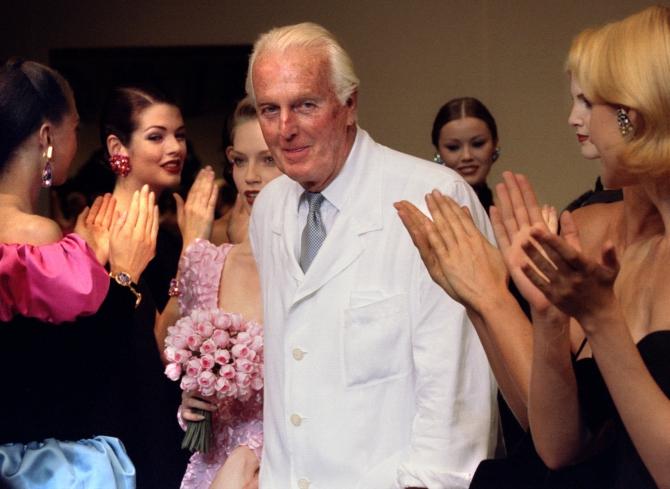 Models applaud Givenchy after his last High Fashion collection Autumn/Winter 1995 in Paris in 1995. Givenchy retired at the end of the year.
Photograph: Reuters.
Givenchy reportedly showed an inclination for law before he opted for a career in fashion.
He moved to Paris in his teens where he studied at the École des Beaux-Arts.
He started his designing with Jacques Fath in 1945.
Between 1946 and 1951, he worked with designers like Robert Piguet, Lucien Lelong and Elsa Schiaparelli. He also worked alongside then unknown designers like Christian Dior.
Givenchy struck out on his own in 1952, starting his design house in Paris; he was the youngest designer of the progressive Paris fashion scene.
Paying tribute to the master, BBC wrote, 'The designer, who stood at a towering 1.98m (6ft 6in), won instant acclaim for his first collection at the age of 24.'
It quoted one admiring British fashion writer as once saying the following about Givenchy designs: 'These dresses remind you of that first, best, glass of champagne.'
Givenchy branched out into menswear in 1969 and furnishing fabrics in 1970.
The brand also designed interiors for hotels, a Ford Continental car and created perfumes; the latter division was eventually helmed by Givenchy's elder brother, who had also inherited the family's marquessate.
Givenchy ran the brand for more than 30 years before selling the label to LVMH in 1988, though he remained with the brand till his retirement in 1995.
At the opening of the Hubert de Givenchy exhibition at the Museum of Lace and Fashion in Calais, he had said, 'Mine is one of the most beautiful professions in fashion: making others happy with an idea... I am happy because I did the job I dreamt of as a child.'
Givenchy was succeeded at the fashion house by celebrated designers like John Galliano and Alexander McQueen.
3: Dressing Audrey Hepburn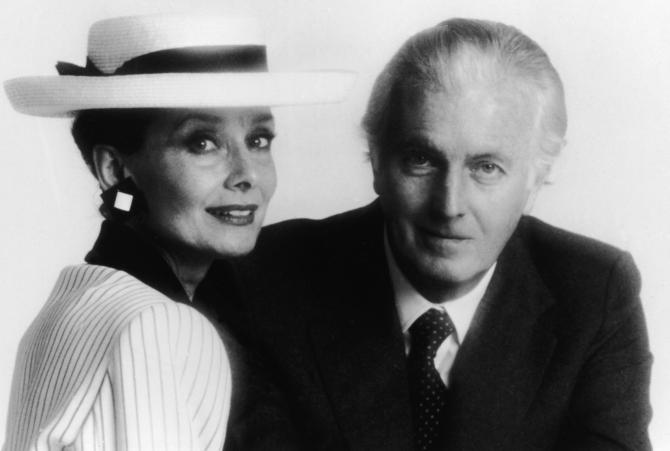 Audrey Hepburn and Hubert De Givenchy in the mid 1980s -- a friendship that endured for 40 years.
Photograph: Hulton Archive/Getty Images.
Givenchy met Audrey Hepburn, who would become and remain his muse for decades, in 1953 when she was shooting for Sabrina (fun fact: the movie was remade in Bollywood as the Kajol-Akshay Kumar-Saif Ali Khan-starrer Yeh Dillagi).
Givenchy soon started designing Hepburn's outfits for films like Funny Face (1957), How to Steal a Million (1966), and -- the best known of them all -- Breakfast at Tiffany's.
Hepburn has been quoted as saying, 'It was... an enormous help to know that I looked the part... Then the rest wasn't so tough anymore. Givenchy's lovely simple clothes [gave me] the feeling of being whoever I played.'
She also reportedly said, 'His are the only clothes in which I am myself. He is far more than a couturier, he is a creator of personality.'
Givenchy's friendship with the actor and his creations for her cemented his place in the history of fashion as well as cinema.
4: The Little Black Dress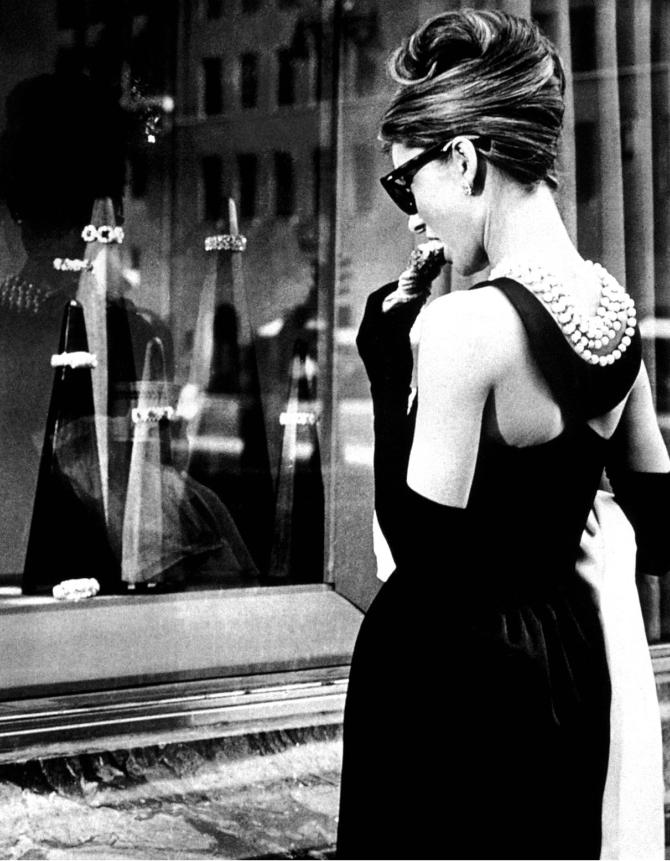 A still from Breakfast at Tiffany's featuring the famous LBD.

The dress Givenchy designed for Audrey Hepburn in the opening scene of the 1961 rom-com Breakfast at Tiffany's has gone down in history as the 'little black dress'.
Though the LBD had been in existence since the 1920s, this dress is cited as one of the most iconic items of clothing in the history of 20th century and perhaps the most famous 'little black dress' of all time.
5: From Jackie Kennedy to Gal Gadot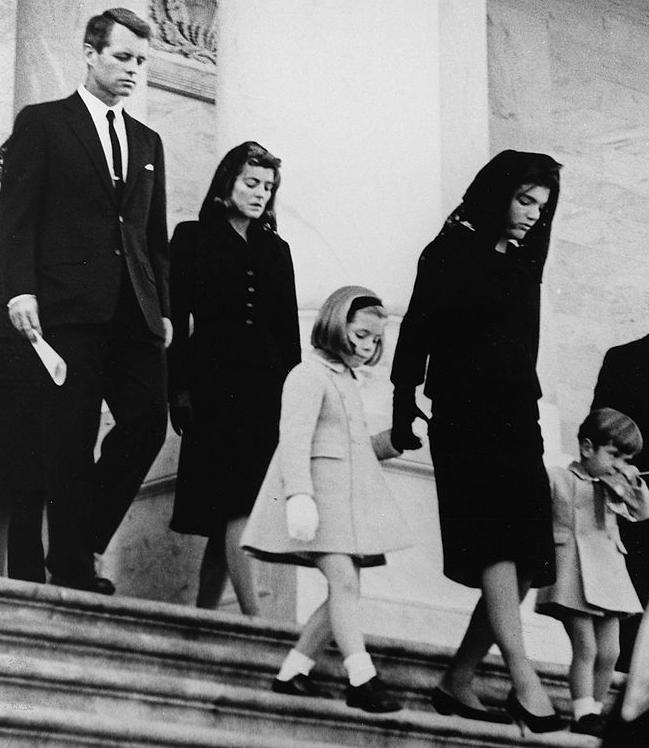 Jacqueline Kennedy, who had worn several Givenchy creations to state events, wore a Givenchy to President John F Kennedy's funeral in 1963 too.
Photograph: White House Photo.
Among Givenchy's celebrity fans were United States First Lady Jacqueline Kennedy, actor and the Princess of Monaco Grace Kelly, actor Ingrid Bergman and actor Greta Garbo, among others.
The popularity of Hubert de Givenchy's fashion house continues to this date; Wonder Woman actor Gal Gadot and Black Panther actor Chadwick Boseman both wore custom Givenchy to the Oscars this year.