Just when we thought Taylor Swift couldn't shine any brighter, she surprised us with a yellow look that's hard to ignore.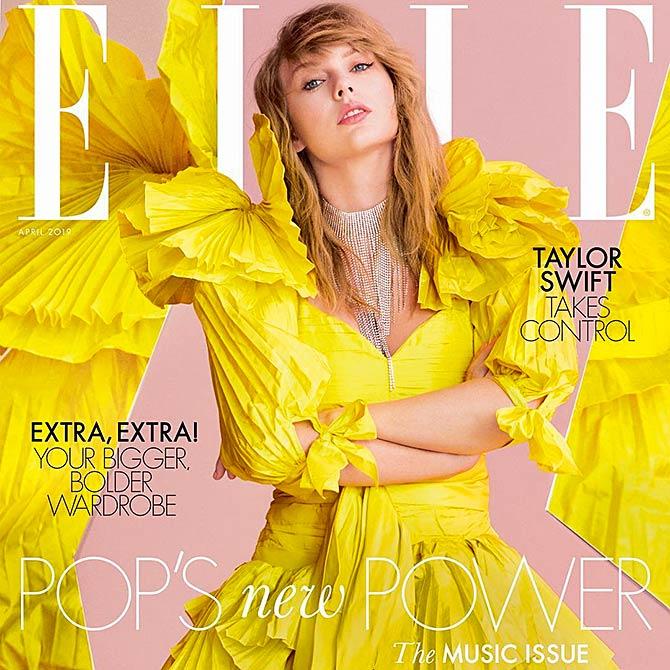 It's quite like Taylor Swift to start a fashion trend and with her latest look on the cover of Elle, she seems to be sending across a strong message about embracing colour this year.
With her hair worn in a frizzy mess and a stunning choker on her neck, Taylor looked like a diva.
Titled 'Taylor Swift Takes Control', the March issue has a poem penned by the singer.
In an interview with the mag, the singer has explained her love for music.
'I love writing songs because I love preserving memories, like putting a picture frame around a feeling you once had.
'I like to use nostalgia as inspiration when I'm writing songs for the same reason I like to take photographs.
'I like to be able to remember the extremely good and extremely bad times,' she said.
Styled by Gillian Wilkins, the cover has been photographed by Quentin Jones.