As part of its 'So Animalistic' cover, Numero Tokyo got Japanese model Rola to pose with elephants.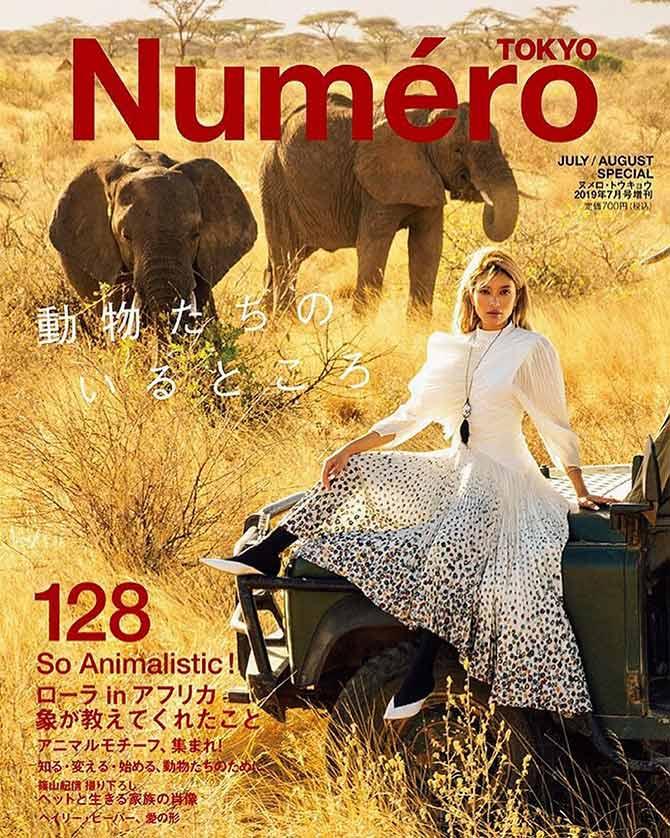 Numero Tokyo has dedicated their July/August issue to the world's wildlife.
Japanese model Rola graces the cover, which has been shot in Kenya's Samburu National Reserve.
Dressed in a white lace gown, the model is seen posing with elephants.
'Where are the animals?' the mag questions as they unveiled the cover.
Rola added, 'Save the elephants. Save the animals. We are all family.'
'The world is losing water at an incredible speed,' she shared. 'It is said that water shortage will become severe all over the world within a few decades due to the excessive use of water and global warming.'
During the shoot at the national reserve, Rola lived in a hut which was eco-friendly.
'The facility I stayed in was mostly made from natural things. I had to use water from a bucket to wash my face, hands and legs. The amount of water was fixed in the shower too, and the amount of water for about two minutes was enough!' she shared.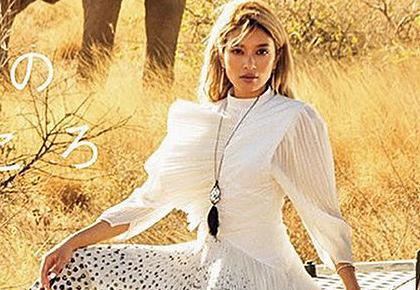 TELL US: What are you doing to protect the environment? Please share your stories and experiences in the messageboard below.