19-year-old Naomi Janumala stars in Rihanna's Fenty campaign.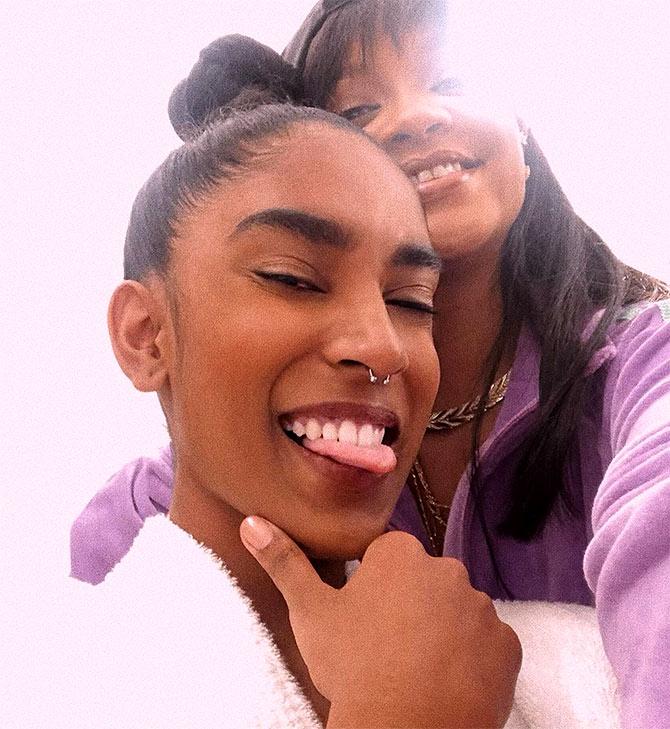 At 19, Naomi Janumala landed the opportunity to work with Rihanna. The Mumbai girl is part of the singer's Fenty campaign.
A popular face across international brands, Naomi been associated with Alexandra Wang, Adidas, Nike x and Levi.
Sharing her look, the model wrote on Instagram: 'Directed and shot by Rihanna herself (yeah read that again) and let me tell you, she's the best hype man ever and the best person to hang out on set with.'
'@fenty @badgalriri congratulations and thanks for having me,' she added.
One look at Naomi and you'll be surprised to see the close resemblance she bares to comedian Johnny Lever's daughter Jamie.
A little more research will reveal that the two are cousins. Naomi is Jimmy Moses' daughter and Johnny Lever's niece.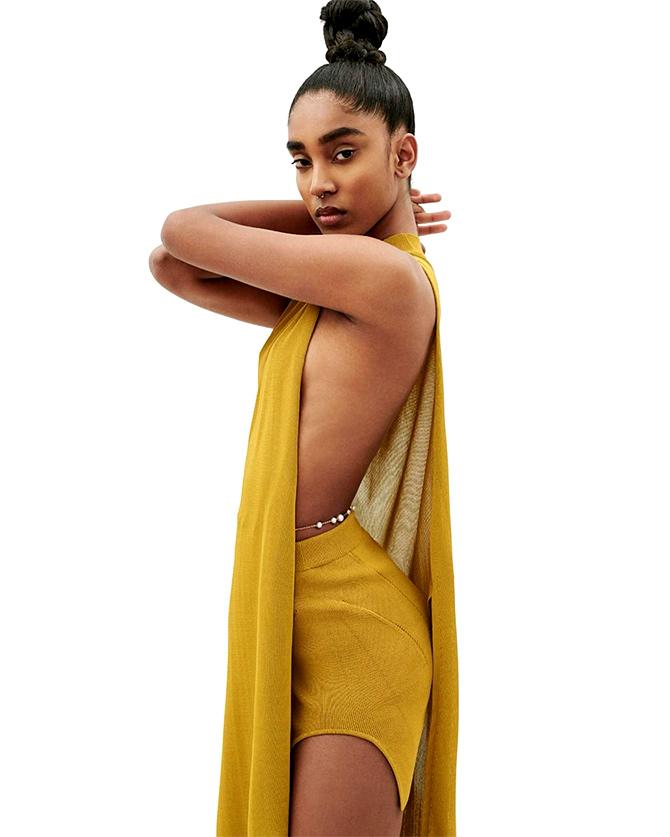 Looking gorgeous in a mustard yellow dress with a wide side slit, above, the model put her dusky skin on display in a photo shoot for Fenty.
And while people are all praise for her look, there was a time when Naomi was criticised for her skin tone.
Back in 2016, she revealed on Instagram that people sent her direct messages on the social media, photo-sharing app telling her that she needed to work on her complexion.
'Uff! Many people slide in my dms telling me, 'you're dark', 'you're black', 'you need to work on your complexion', 'did you run away from Africa'.
She added: 'It's just too easy to hate, but Africans are beautiful, so I am taking that as a compliment.
'I am dark, but gosh, I love it, so I don't even care.
'Also just on a serious note, it took a long time for me to accept it because I was bullied in school all the time. I'm pretty much over all that, so call me whatever. LOL. Much love.'
Scroll down to take a look at some of her stunning pics.