A look at some of the sexiest lingerie models of 2015 -- it's worth asking how they've managed to look so hot!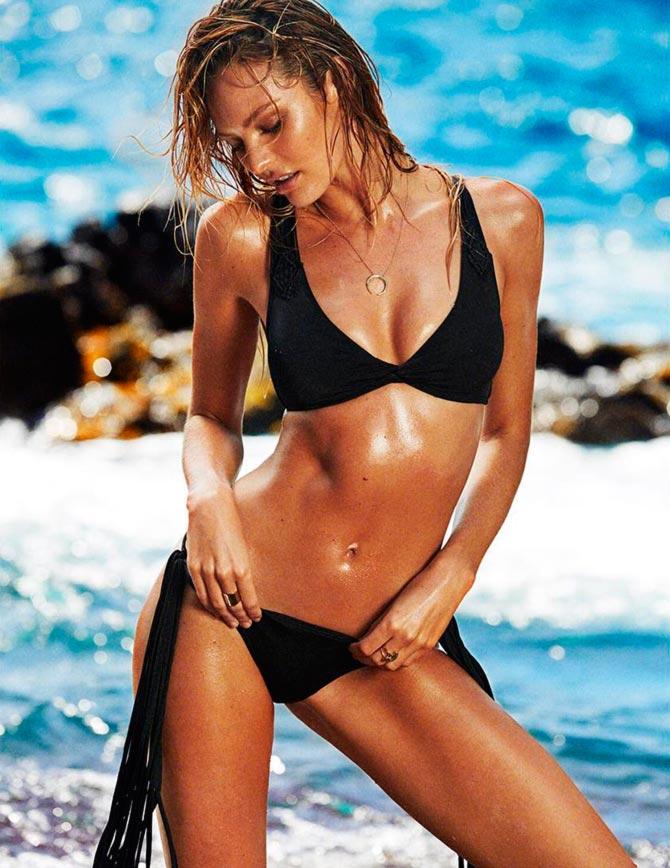 Candice Swanepoel parades her toned body in a steamy black two-piece, revealing her tan. Photograph Courtesy: Candice Swanepoel/Instagram
The name sounds familiar to you?
Victoria's Secret's favourite child Candice Swanepoel has been part of their extravaganza for the last five years.
With an earnings of around $5 million, this South African model featured in the Forbes' list of World's Highest Paid Models 2015.
She has also modeled for the Kardashians' swimwear line.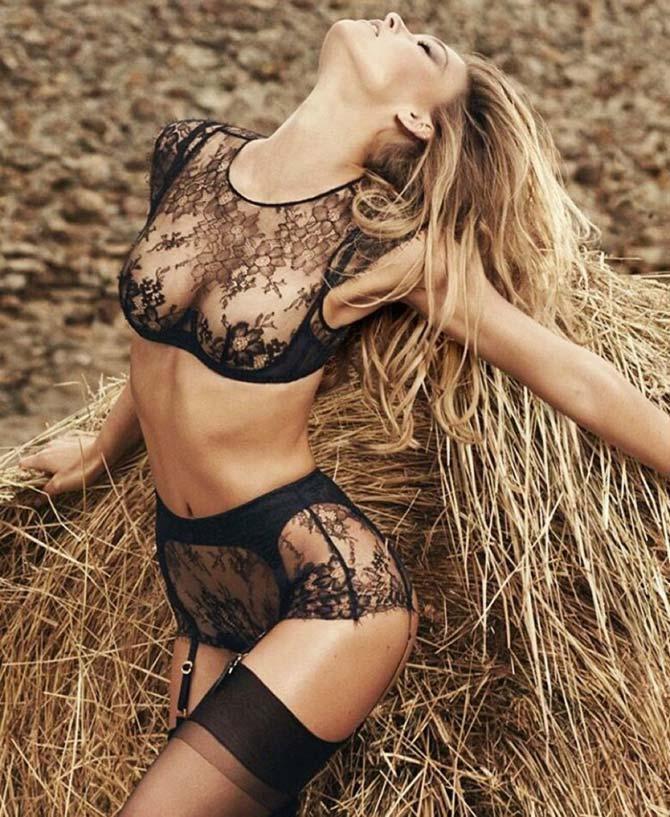 Bar Refaeli loves posting pics of her in a bikini. Photograph: Courtesy Bar Refaeli/Instagram
This steamy pic from her latest underwear campaign set the temperature soaring.
Rolling around in a stack of hay, swimsuit model Bar Refaeli stripped down to this delicate lace set and suspenders for a lingerie photo shoot.
The Sports Illustrated Swimsuit model's sizzling hot lingerie shoot for Agent Provocateur's Spring/Summer 2016 campaign oozes of sensuality.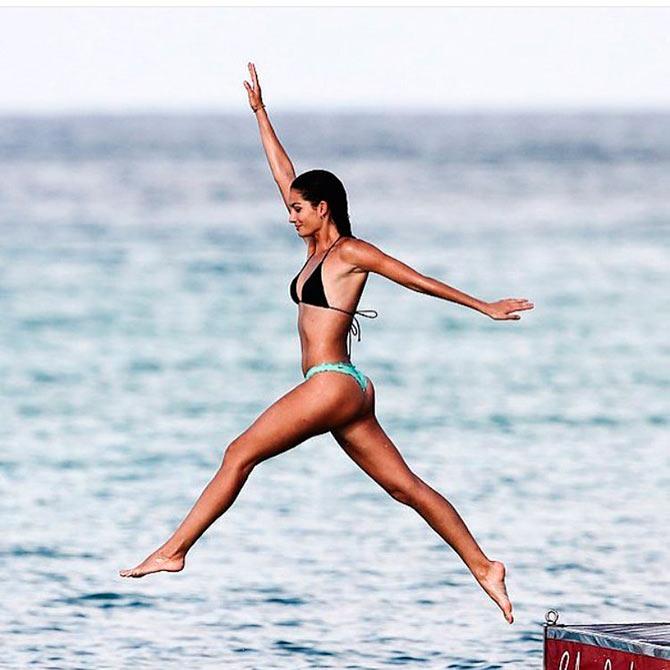 A teeny-weeny bikini clad Lily Aldridge showed off her incredible derriere during a Victoria's Secret Swimwear photoshoot. Photograph: Courtesy Lily Aldridge/Instagram
Earlier this year, Lily Aldridge burned Victoria's Secret runway clad in a 'fantasy bra' studded with 18 karat gold and 6,500 diamonds.
She has been Victoria's Secret Angel since 2010 and it doesn't look like she's going to let go of the title anytime soon.
Going by this pic, it's hard to believe that Lily Aldridge is a mom!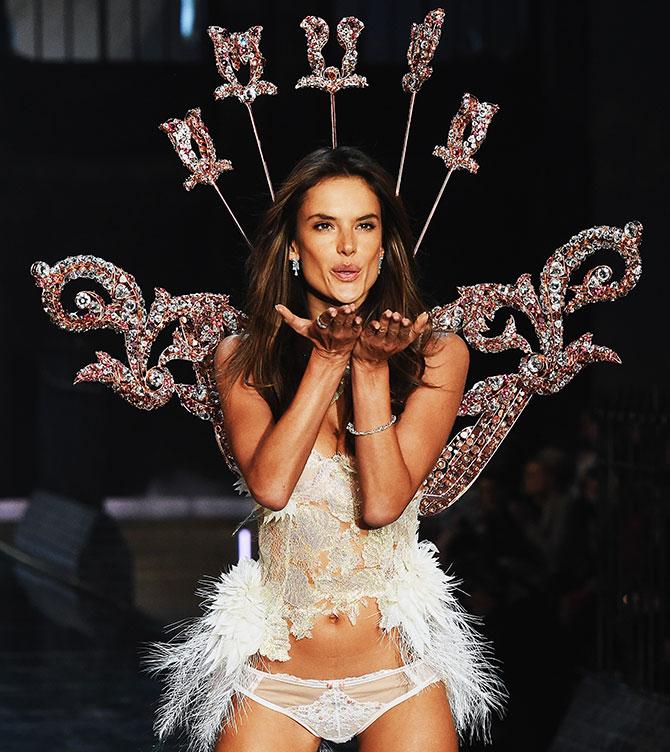 Watch me, here I come! Photograph: Dimitrios Kambouris/Getty Images
Alessandra Ambrosio's name has become synonymous with Victoria's Secret.
However, not stopping at that this Brazilian beauty has also modeled for her swimwear line, Alessandra Ambrosio by Sais.
Remember the time she modeled in a lingerie made of candy at Victoria's Secret fashion show? Talk about being sweet and sexy at the same time.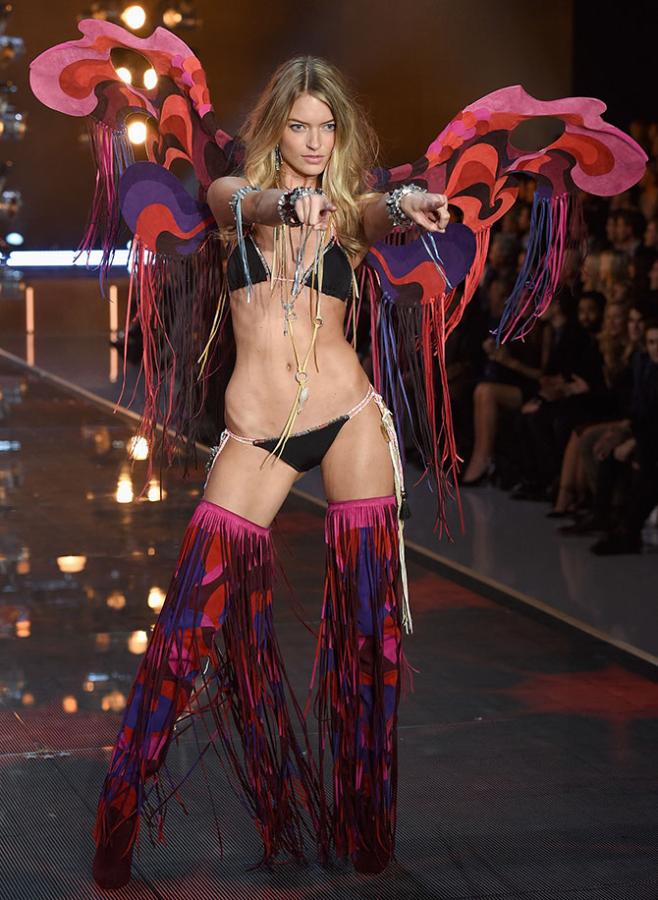 Victoria's Secret's newest angel: Martha Hunt. Photograph: Dimitrios Kambouris/Getty Images
You can call Martha Hunt the new-kid-on-the-lingerie block.
This 26-year-old made her debut with her first ever 'angel wings' at 2015 Victoria's Secret fashion show.
She has no qualms posing nude in front of the camera. And with a stunning body like that, we see no reason why!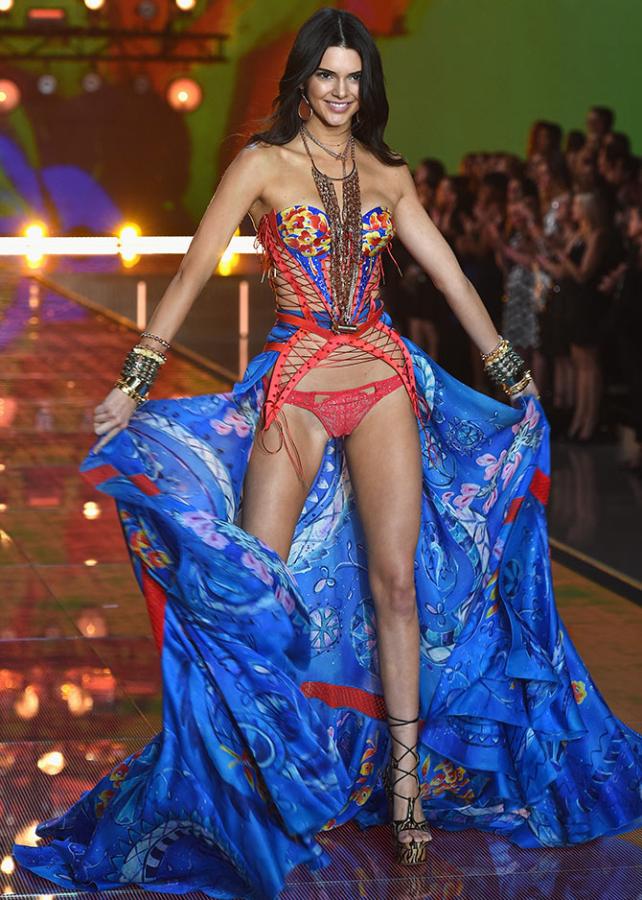 With a smile like that, supermodel Kendall Jenner is sure to warm the cockles of your heart in this colourful bikini. Photograph: Jamie McCarthy/Getty Images
A huge fan of Calvin Klein, it was no surprise that Kendall Jenner chose to model for CK's underwear campaign.
She debuted her Calvin Klein underwear billboard in NYC in 2015.
Earlier in the year, she also walked the ramp for Victoria's Secret fashion show alongside established models.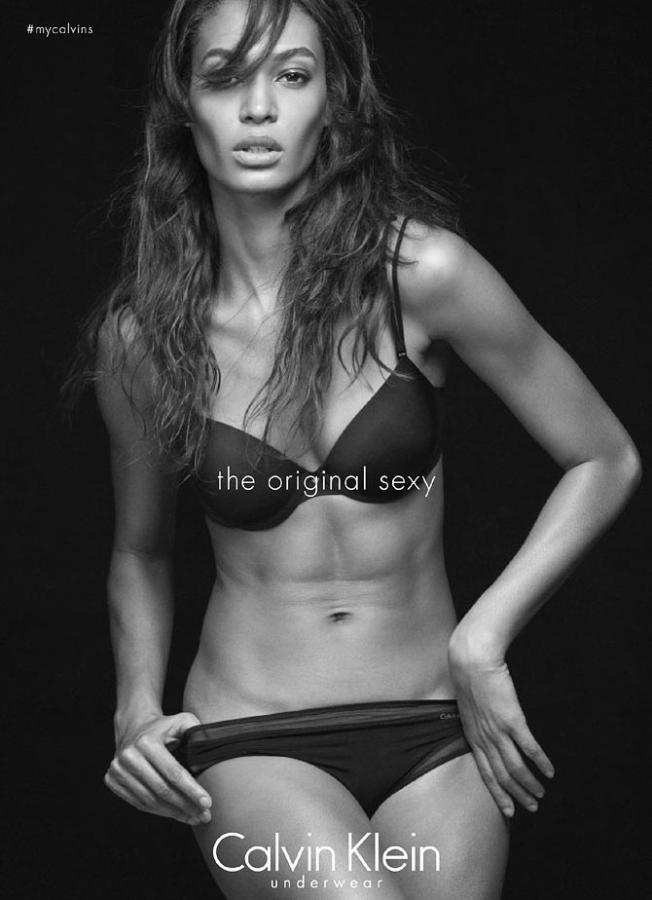 Joan Smalls for Calvin Klein. Photograph: Calvin Klein ad campaign.
A model from a small coastal town in Puerto Rico, Joan Smalls, 27, is the new face of Calvin Klein's Fall 2015 underwear campaign.
She began modeling for Victoria's Secret in 2011 and is getting better with each passing year.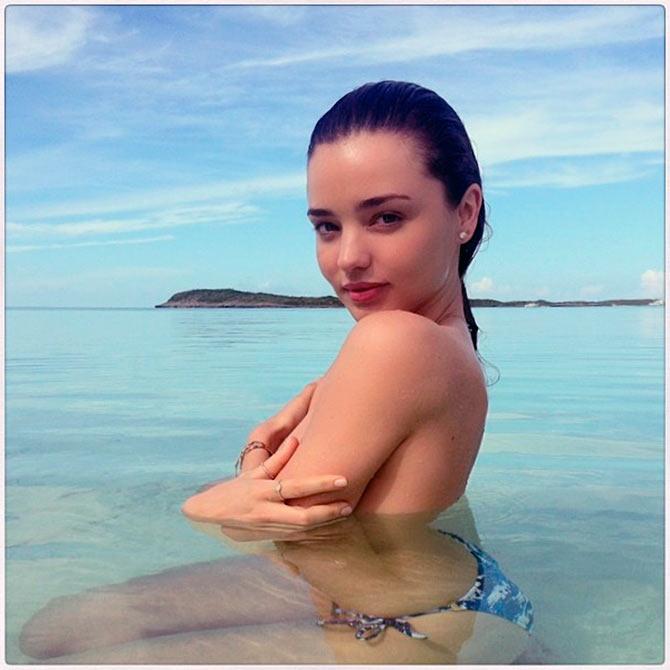 Gorgeous Miranda Kerr hung up her wings, but not her love for posing naked. Photograph: Courtesy Miranda Kerr/Instagram
Miranda Kerr might not be Victoria's Secret Angel anymore, but that didn't stop her from posing for underwear brands.
She kick started the year starring in an ad campaign for Canadian bra company, WonderBra looking super hot.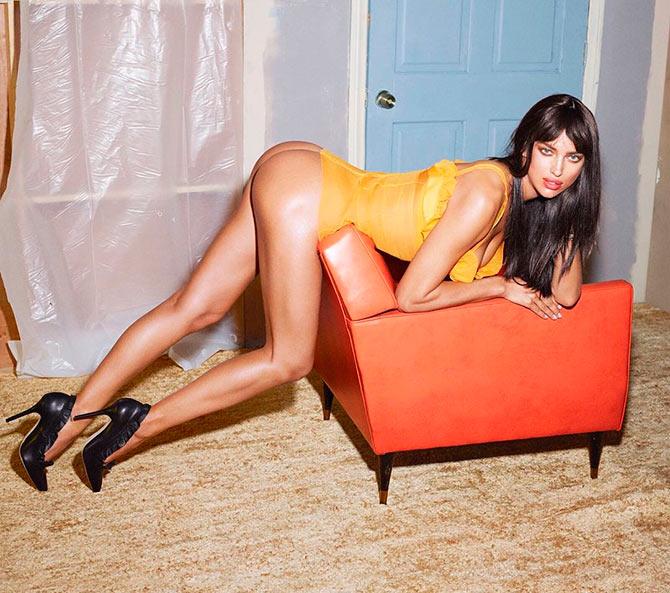 Irina Shayk flashes her derriere for a photo shoot. Photograph: Courtesy Irina Shayk/Instagram
With those long, sexy legs, Irina Shayk, a Russian model and actress, could give all the other models a run for their money.
She's fronting lingerie brand Clover's fall/winter 2015 collection.
In the campaign she can be seen flaunting her assets in sexy innerwear.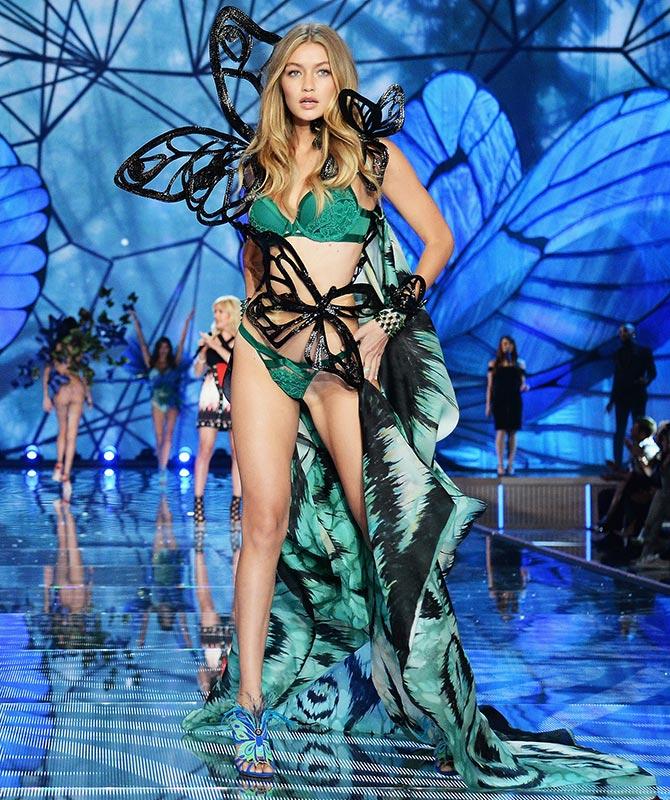 The brat's in the house: Gigi Hadid struts her stuff on the ramp. Photograph: Dimitrios Kambouris/Getty Images
20-year-old Gigi Hadid graced the runway at Victoria's Secret fashion show 2015.
Earlier she also modeled for the lingerie brand's Pink.
Watch out for her; she's taking the fashion world by storm with her super cute looks and lovely golden locks.
Taylor Hill

for Victoria's Secret

. Photograph:

Victoria's Secret ad campaign
Taylor Hill is one smoking hot Victoria's Secret angel.
Just 19 years old, she made her first appearance in the lingerie brand's fashion show in 2014. And in less than a year, she has already earned the angel wings!
In Victoria's Secret's new push-up ad campaign featuring the 'So Obsessed' and 'Very Sexy' styles, she showed off her fabulous curves in this green lace push-up bra.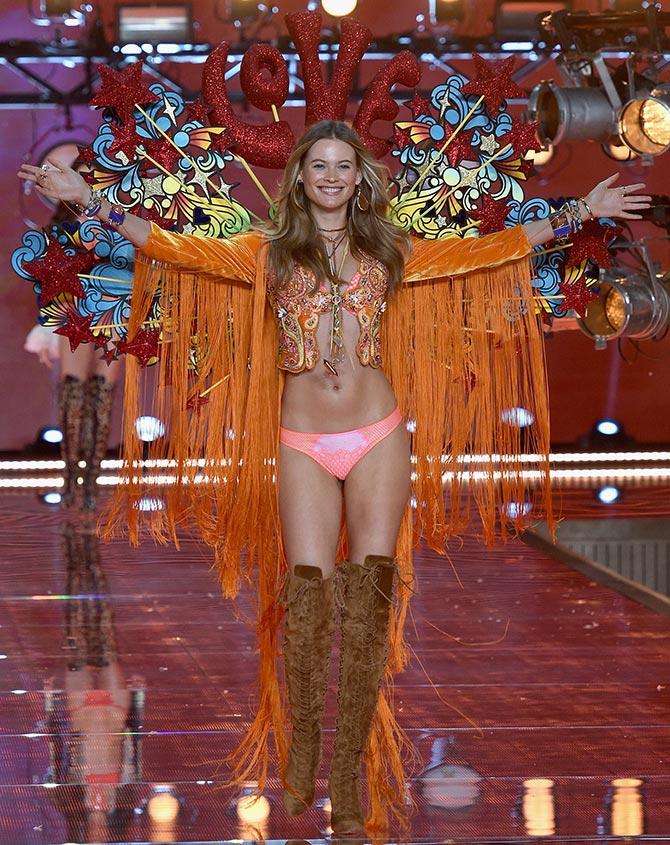 Behati Prinsloo shows off her fun side in this little number. Photograph: Dimitrios Kambouris/Getty Images
In 2014, 26-year-old Behati Prinsloo was given the honour of opening Victoria's Secret show for the first time.
And she did it again this year!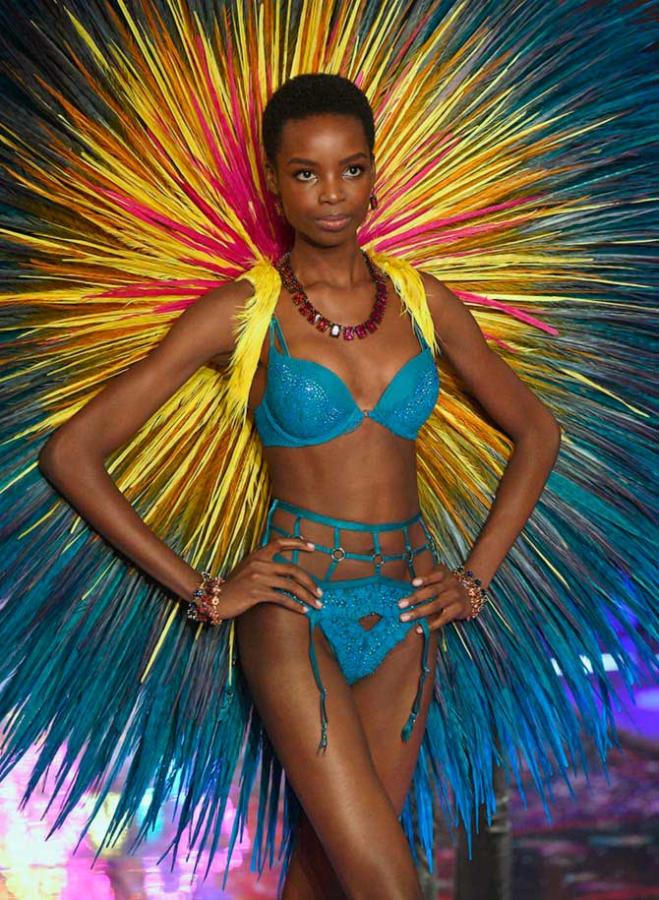 Maria Borges makes quite a fashion statement wearing her hair in a teeny-weeny Afro style on Victoria's Secret runway.

Photograph: Dimitrios Kambouris/Getty Images
Bold, beautiful, brave...no words are enough to describe this Angolan model, who served up some serious sexiness on Victoria's Secret runway.
23-year-old Maria Borges made history on the ramp by rocking her gorgeous Afro natural hair.
She proved that there's more to style than just rocking a two-piece!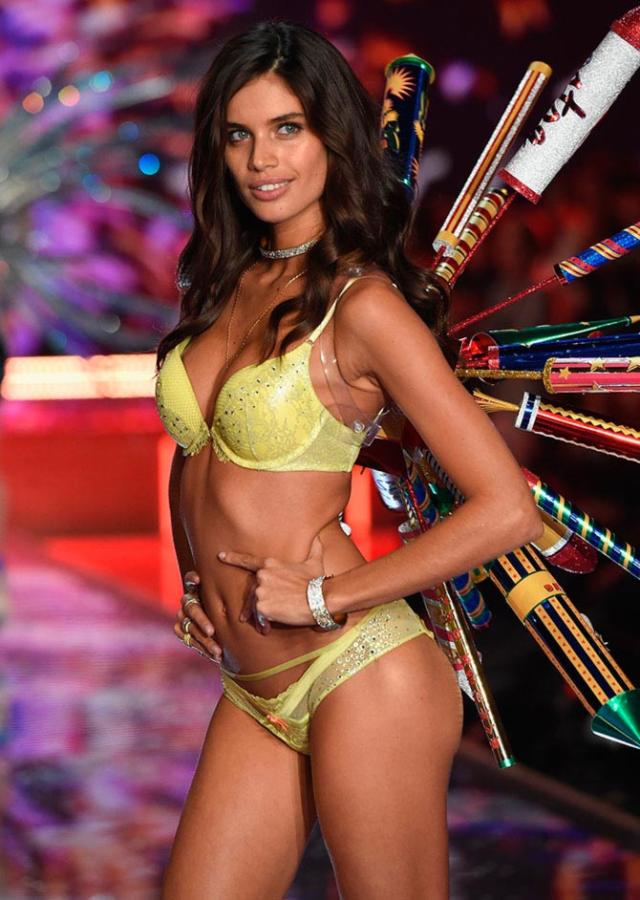 Sara Sampaio is among the newly minted Victoria's Secret Angels. Photograph: Dimitrios Kambouris/Getty Images
Presenting Victoria's Secret's 'blue-eyed girl'…Sara Sampaio.
She is a huge fan of the lingerie brand's intimate apparel -- and she's confident and sexy in them, isn't she?
A Portuguese model, she is touted to be the next Adriana Lima. That's something we'll have to wait and watch.
Till then Sara hopes to travel around the world and model lingerie.
ALSO SEE
The hottest bikini bods of 2015
VOTE! The sexiest cover girl of 2015
So, who, according to you, is the hottest lingerie model of 2015? Take the poll below and let us know.