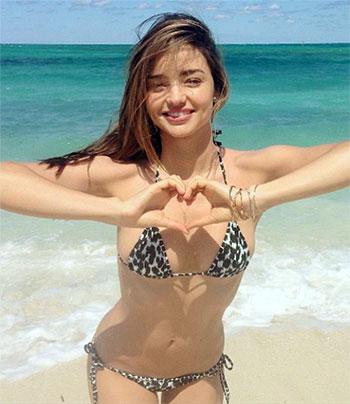 Watch out! Dangerously sexy curves ahead!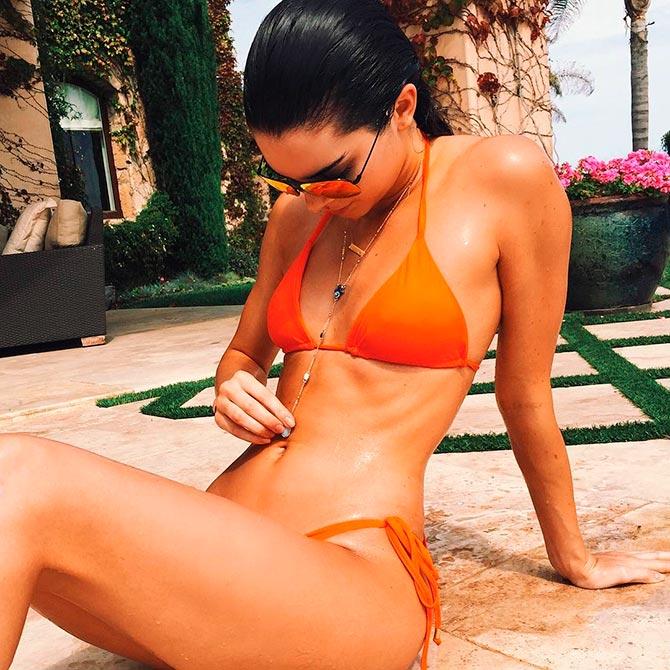 Photograph: Courtesy Kendall Jenner/Instagram
American model Kendall Jenner looked steamy hot in an orange string bikini.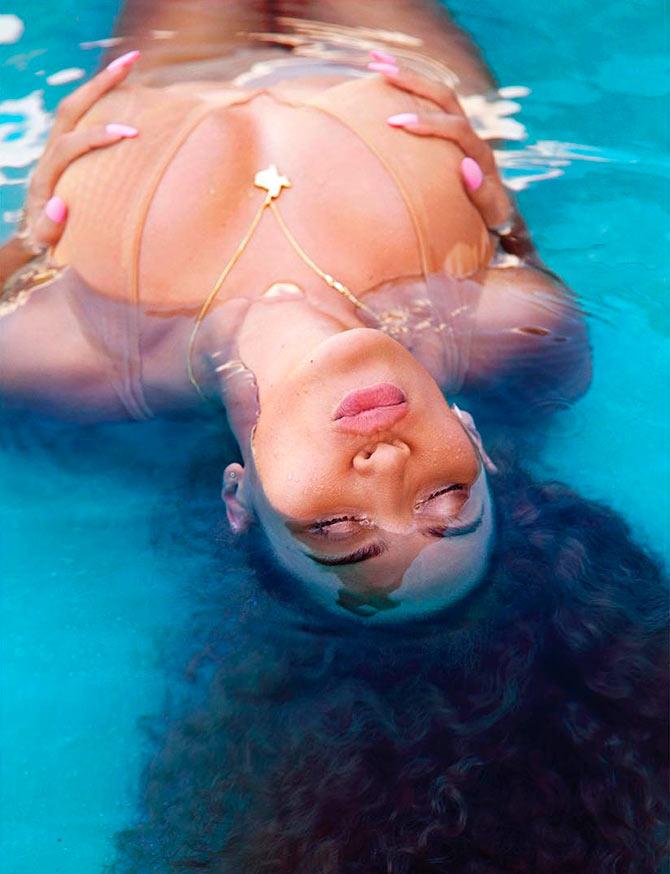 Photograph: Courtesy Beyonce/Instagram
Singer Beyonce turned up the heat and how!
With her hair let loose and her nails painted pink, she posed in a skin-colour bikini. #Drool!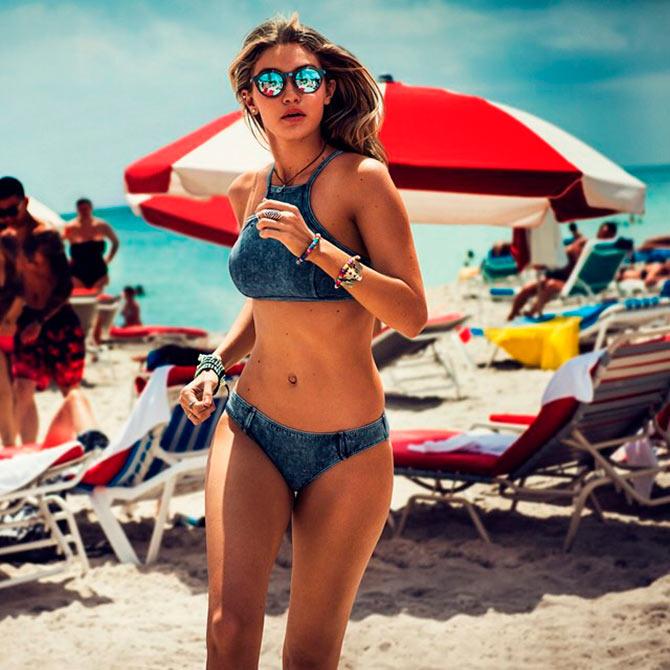 Photograph: Courtesy Gigi Hadid/Instagram
Fashion model Gigi Hadid offers enough eye candy in this flawless figure and cool shades which she captioned: 'Baewatch.'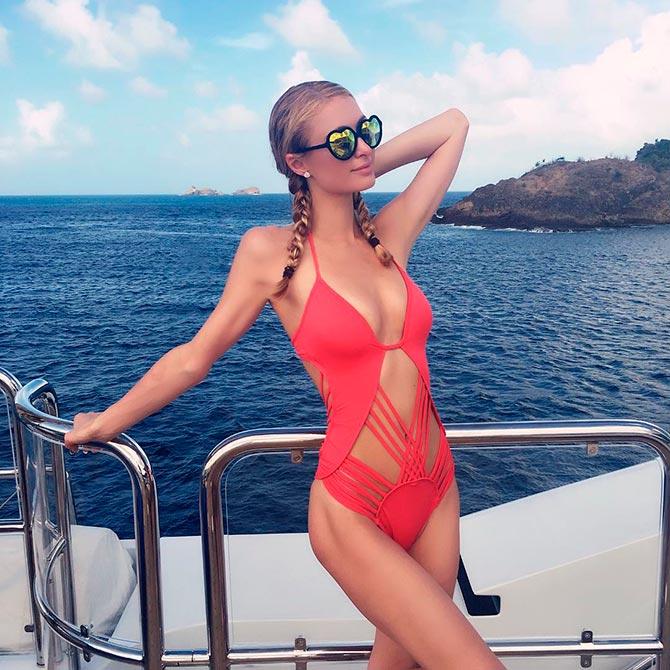 Photograph: Courtesy Paris Hilton/Instagram
Socialite Paris Hilton made us jealous in this stunning crimson bikini posing in what looks like a plush yatch overlooking the sea.
She wrote: '#HappyHolidays from #Paradise.'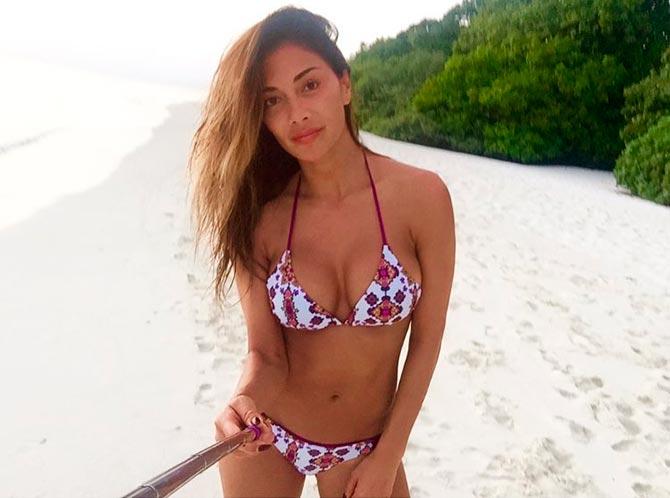 Photograph: Courtesy Nicole Scherzinger/Instagram
Singer Nicole Scherzinger snapped a bikini selfie while on vacation in Maldives. 'Awww look who brought the selfie stick to the #Maldives #nomakeup #sunkissed' she captioned this pic.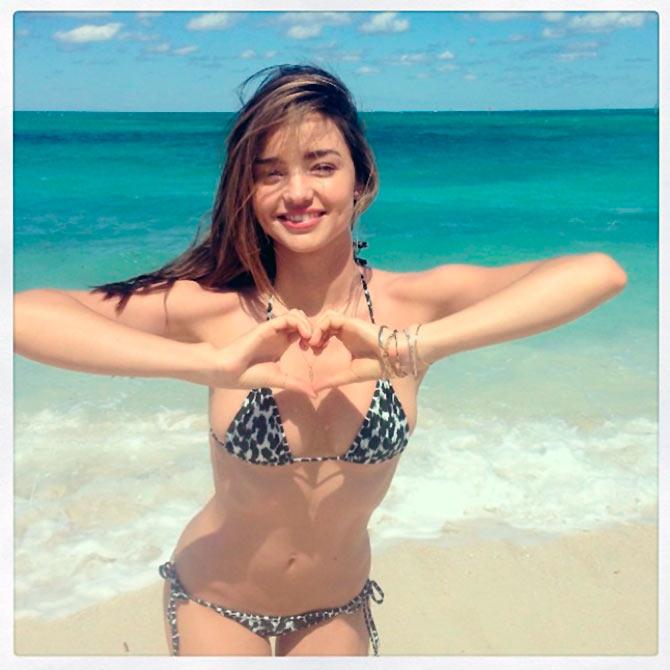 Photograph: Courtesy Miranda Kerr/Instagram
Australian model Miranda Kerr showed us some love.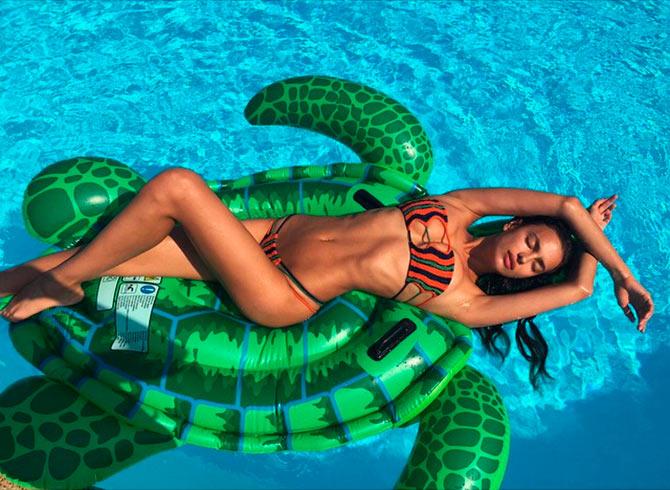 Photograph: Courtesy Irina Shayk/Instagram
Model and actress Irina Shayk on a turtle float is one of the best things we saw in 2015. She captioned it: 'And now Iri on her tartaruga yacht.'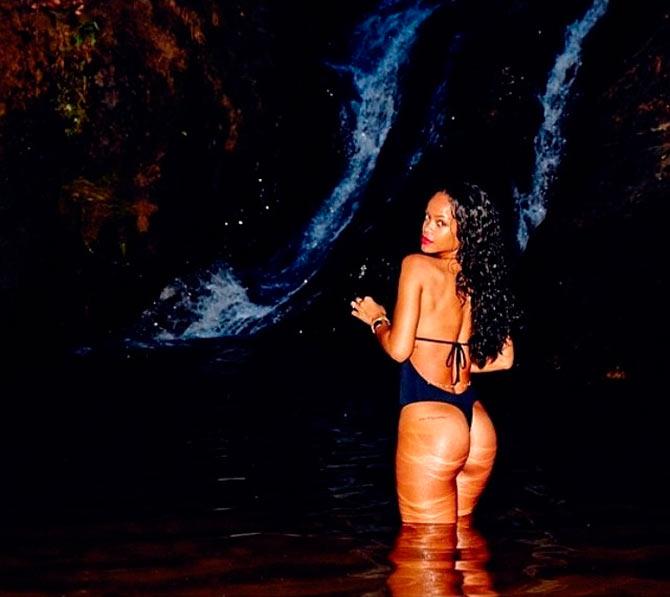 Photograph: Courtesy Rihanna/Instagram
Lounging around near a waterfall, singer Rihanna made sure that all eyes were on her in this sexy bikini. Butt obviously, we noticed you, Rihanna! (pun intended)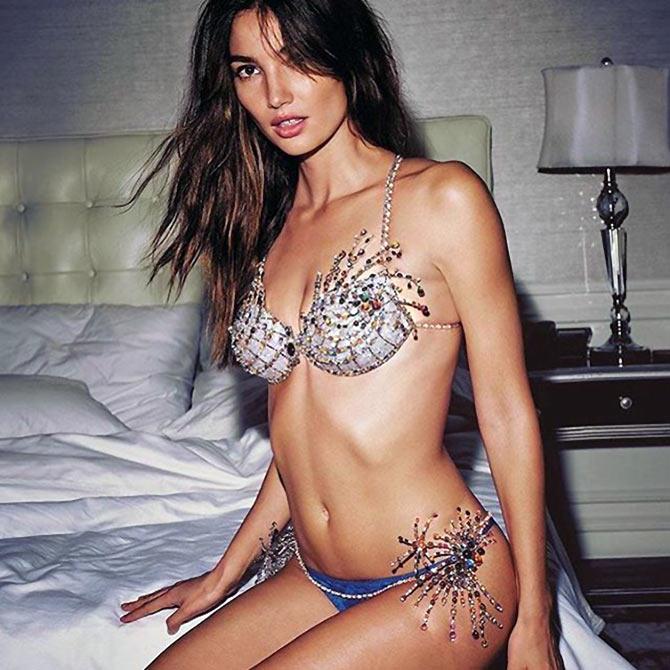 Photograph: Courtesy Lily Aldridge/Instagram
Victoria's Secret Angel Lily Aldridge sported a trendy bikini that caught our eye on Instagram.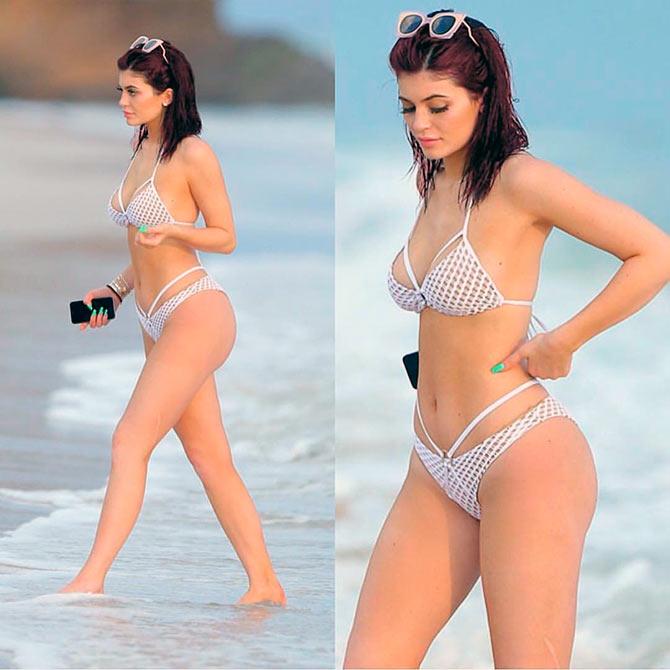 Photograph: Courtesy Kylie Jenner/Instagram
With a figure like that, Kylie Jenner had all reasons to flaunt a sultry mesh bikini. Jealous we are!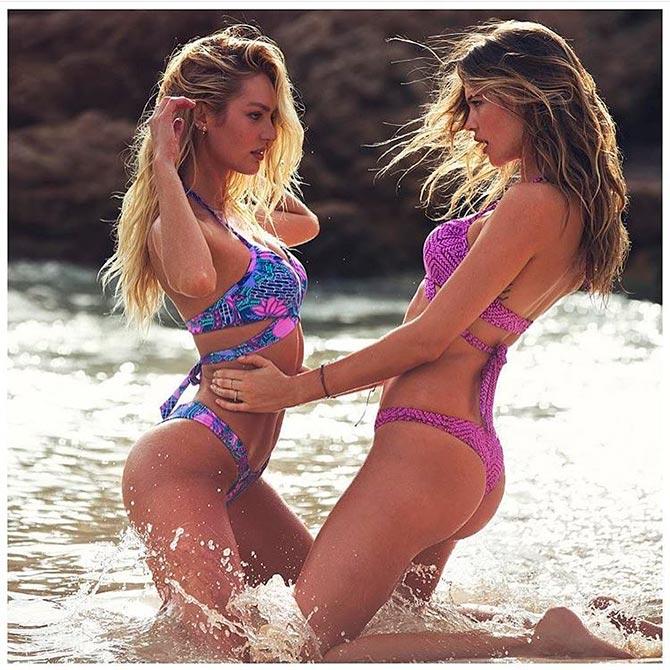 Photograph: Courtesy Candice Swanepoel/Instagram
In two's company: South African model Candice Swanepoel posted this Victoria's Secret photo shoot pic with model Behati Prinsloo showing off their oomph inducing bikini bods.
She captioned it: 'Epic day with #teambellemere and my bru. So much Love #babylions'
Also See
Oh those endless legs! Vote for the hottest
Photos: The most outrageous style moments of 2015