Victoria Beckham posed in just a blazer on the mag cover.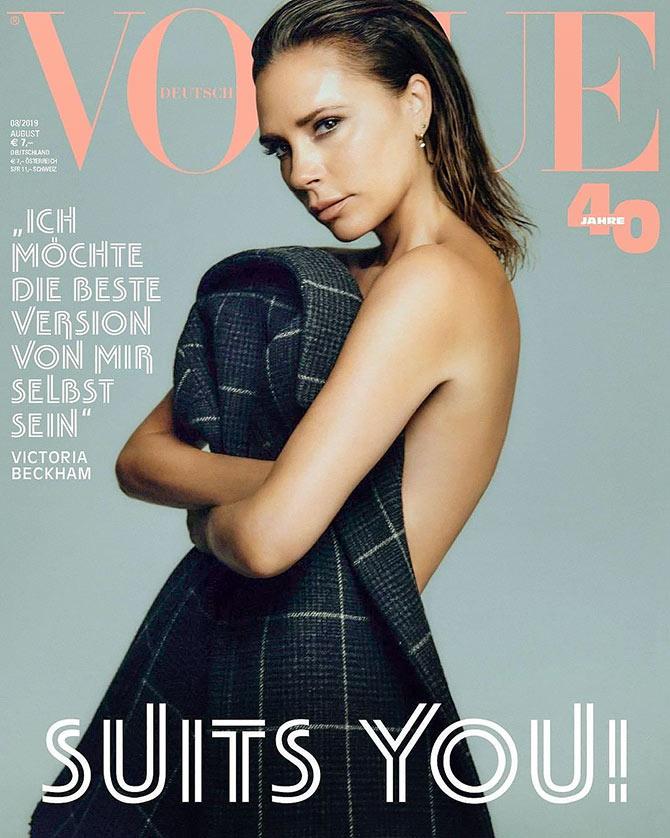 Vogue Germany celebrated their 40th anniversary by featuring Victoria Beckham on the cover.
Posing nude with just a blazer from her own collection, the designer cut a striking pic.
Last year Victoria had posed in a nude bodysuit on the cover of Vogue Spain, but this is her boldest cover ever.
She also shot a series of black-and-white pics for the mag.
In an interview with the mag, Victoria has revealed why she turned down Spice Girls' offer for a reunion.
'It took me a lot of courage not to go on tour with the Spice Girls again, but to be the one who says, 'You know, I'm not doing it because things feel different now than they used to. I'd rather concentrate on my family and my company.'
'I'm 45 now and very happy to be the woman I am,' she added.
'I'm not trying to change, I want to be the best version of myself.
'Before I turned 40, I wasn't that confident. I learned to listen to my gut feeling.'
Photographed by Chris Colls, the cover has been styled by Christiane Arp.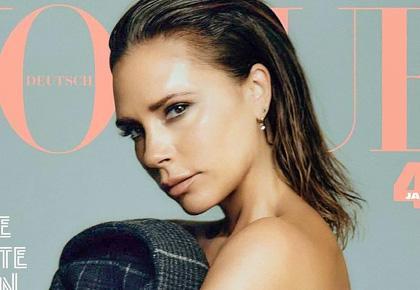 TELL US: Is this Victoria Beckham's boldest cover ever? Share you comments in the messageboard below.