'There are pretty countries, and then there's Japan. Tokyo and Kyoto are great, but you need to visit the heartland -- Narita, Kobe, Hokkaido, Okinawa and Chiba are some of my recommendations,' reveals Chitrangda Singh in an interview with Conde Nast Traveller India.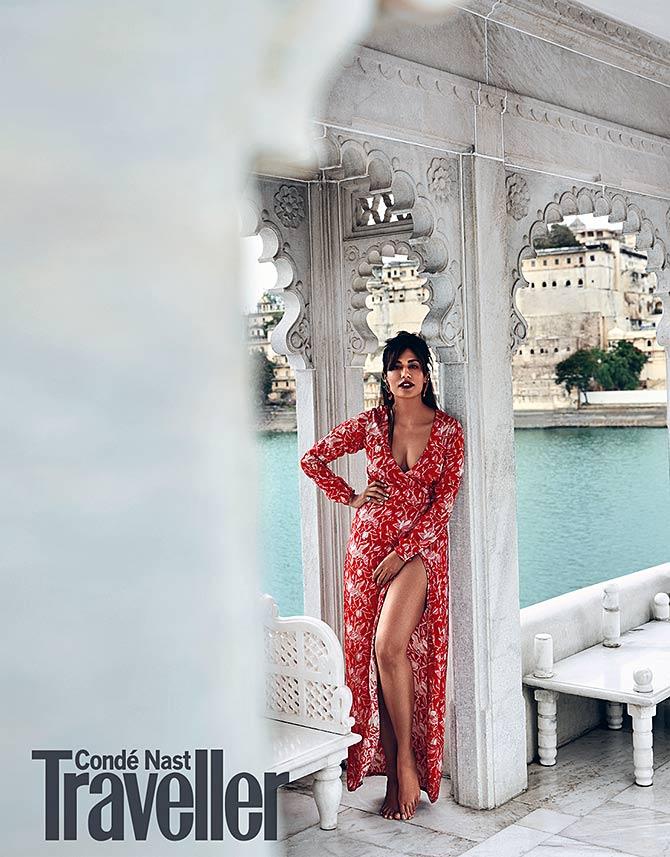 With the festive season beginning soon, travel is definitely on everyone's mind -- be it in India or to a foreign destination.
And for those of you, who haven't chalked out your travel plans, Chitrangda Singh will make you rethink!
Gracing the cover of Conde Nast Traveller India, the actor cuts an impressive figure at Udaipur's Taj Lake Palace.
Born in Jodhpur, this is her first visit to the lake city and photographer Taras Taraporvala magically captures her in his lens.
'I wish more people looked at travel as a way to gain life experiences, not as a luxury,' she revealed in an interview to the mag.
'It's ironic, but being on the go really settles you. It teaches you to handle situations with a lot more composure.'
Chitrangda's favourite travel spot is Japan. 'There are pretty countries, and then there's Japan,' she shares.
'Tokyo and Kyoto are great, but you need to visit the heartland -- Narita, Kobe, Hokkaido, Okinawa and Chiba are some of my recommendations.'