It is a real zari kanjeevaram sari from the House of Angadi, Bengaluru.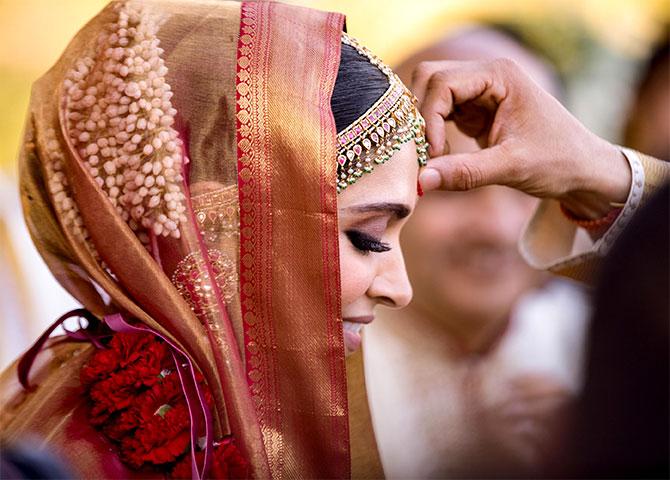 When Deepika Padukone and Ranveer Singh uploaded their shaadi pics, designer Sabyasachi Mukherjee was credited for all their wedding looks.
However, a post by Shefalee Vasudev, editor of The Voice of Fashion, threw light on the person who actually created Deepika's gorgeous kanjeevaram sari, which she wore for the South Indian style wedding.
'Deepika Padukone's kanjeevaram red gold wedding sari worn by her for the Mangalorean wedding ceremony with a Sabyasachi veil and jewellery was an Advaya sari from the House of Angadi, Bangalore' says Radharaman K, the store founder in an email to @thevofashion,' wrote Shefalee in an Instagram post.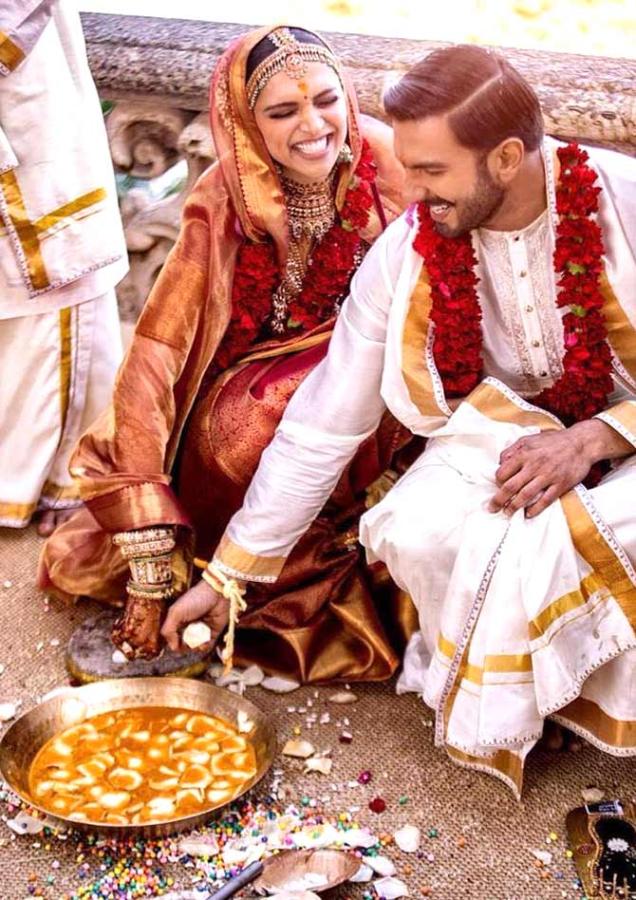 According to her post, there is a traditional element in the sari.
Quoting Radharaman, she wrote: 'As per tradition, the bride wears a sari given by the mother and the red gold sari is a real zari kanjeevaram. The body design is the Gandaberunda (two headed bird) the mythological figure that is also represented as the coat of arms of the Mysore Maharaja and subsequently Karnataka.'
She explained: 'He added that the veil was not theirs and the sari had been duly purchased from their store by Deepika herself along with another sari and there was no commercial or personal arrangement behind it. When I brought it to the notice of @sabyasachiofficial with Radharaman's permission, the designer instantly responded that it was indeed given by the bride's mother to them. They trimmed and styled it. @sabyasachiofficialalso added with grace and clarity about credit where due that while the sari's details were not known earlier, once the store name has been brought to their notice and after it is verified, it must be rightfully credited.'
Designer Sabyasachi Mukherjee has clarified the same on Instagram.
'As per Konkani tradition, the bride's sari is gifted to her by the mother of the bride,' he wrote.
'Deepika's wedding sari was given to us by her mother, Mrs Ujjala Padukone.
'We just received information that the saree was bought from Angadi Galleria, Bengaluru and we would like to give them due credit for the same.'