Catherine, Duchess of Cambridge was merely following royal protocol.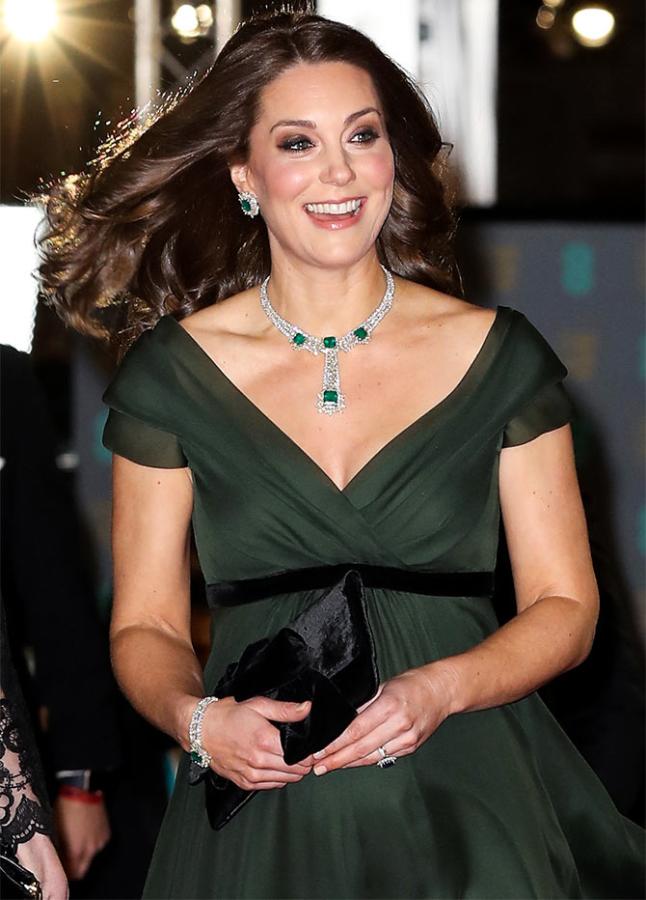 The Dutchess of Cambridge wore a green Jenny Packham gown to the British Academy Film Awards 2018.
Photograph: Chris Jackson/Getty Images
Much like the Golden Globes, the British Academy Film Awards (BAFTA) had a theme too.
Held at Royal Albert Hall, London, the female BAFTA attendees were encouraged to wear black in support of the #TimesUp and #MeToo campaign against sexual harassment.
While actors including Angelina Jolie and Jennifer Lawrence sported black, Catherine, Dutchess of Cambridge walked in a green gown.
The gown designed by British designer Jenny Packham neatly embraced her baby bump.
Kate Middleton, who is expecting her third child in April this year, wore emerald earrings and necklace.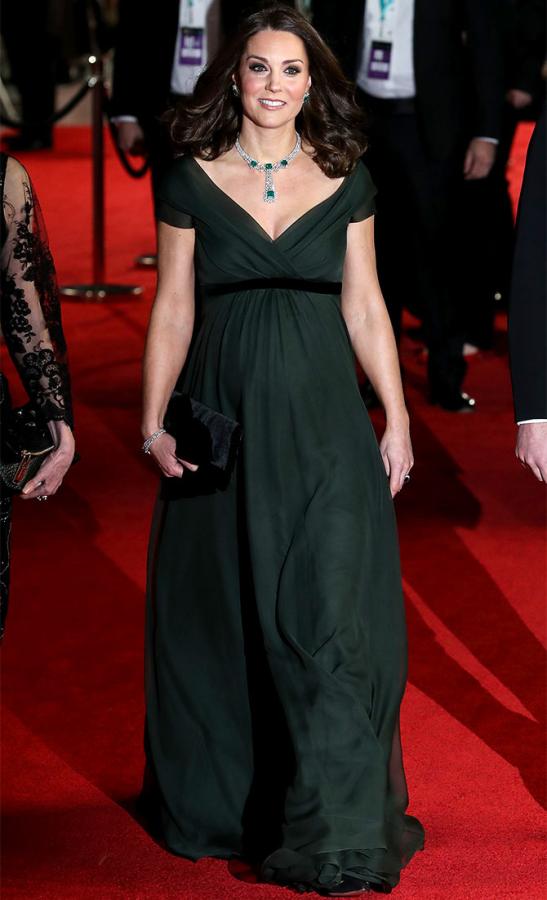 Kate Middleton wore green to follow royal protocol, but flaunted a black bow, shoes and a black purse.
Photograph: Chris Jackson/Getty Images
However, the decision to wear green instead of black came under scrutiny of the Internet.
But Kate, who is always endorsed causes for education and women empowerment sure had a reason for not wearing black.
As per royal protocol, the family will never endorse a political campaign. They don't even vote.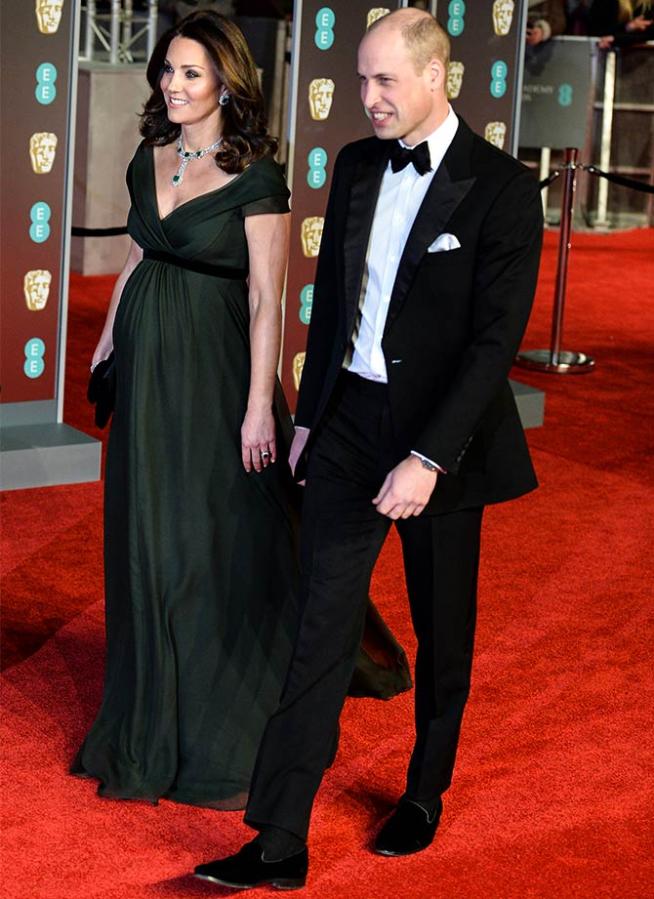 Prince William, Duke of Cambridge and Catherine, Duchess of Cambridge attend the BAFTA at Royal Albert Hall in London.
Photograph: Jeff Spicer/Getty Images
On social media, many felt she disappointed their belief in her.
"I know the Royals aren't supposed to get involved with "protests" or anything… but would it really have been THAT bad for Kate Middleton to wear black???" Rachel Mc Grath, a Twitter user wrote.
"Disappointed in #KateMiddleton #DuchessofCambridge not wearing black to the #EEBAFTAs It's not a political thing. It's a woman thing!" another tweeted.
Yet, if one were to look closely, the Dutchess did extend her support. She wore a black belt, black Prada shoes and even carried a black Pretty Ballerinas clutch bag.
Speak of following tradition yet showing solidarity to an important cause.
Now, that's another of the many reasons we want to be BFFs with Kate Middleton.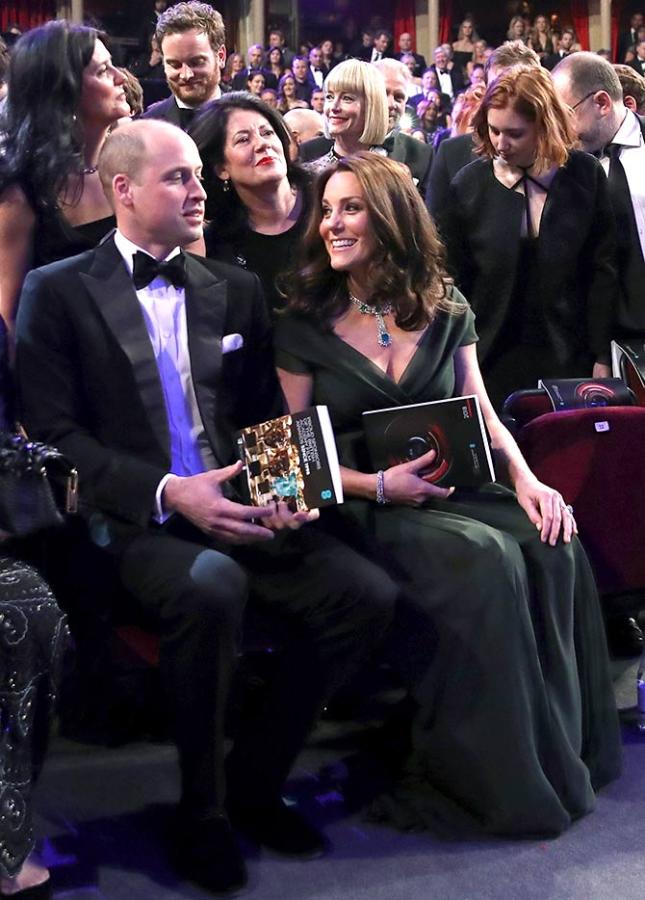 Both the royals gave subtle nods to the #TimesUp campaign in their own way.
Photograph: Chris Jackson/Getty Images
Prince William who is the president of BAFTA, also subtly acknowledged the #TimesUp campaign in his foreword to the event.
"A year when many brave people spoke up about bullying, harassment and abuse," he wrote.