On her arrival to India, the First Lady chose a white jumpsuit with a green silk vintage sash.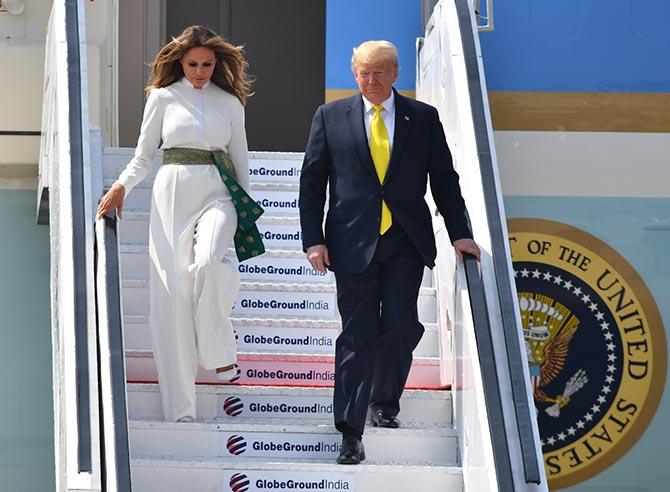 Looking stunning in a white silhouette, Melania Trump stepped out of the flight as she arrived in India.
The jumpsuit designed by Atelier Caito For Herve Pierre featured saddle shoulders, full sleeves and wide-legged trousers.
However, what's interesting is that the green silk sash has been inspired by India.
Commenting about his designs, Herve Pierre, creative director of Atelier Caito shared on Instagram: 'Arriving in India, the First Lady is wearing a white jumpsuit from @atelier_caito_for_herve_pierre in creme crepe. The sash was cut in an early XX Century Indian textile documents I found in Paris through very good friends who are collectors.'
He added: 'The sash is made out of green silk and gold metallic thread. We used the border, which was the most interesting piece we could use as it was a vintage piece.'
Herve also shared a sketch of the jumpsuit along with a piece of fabric from the sash attached at the bottom of the pic.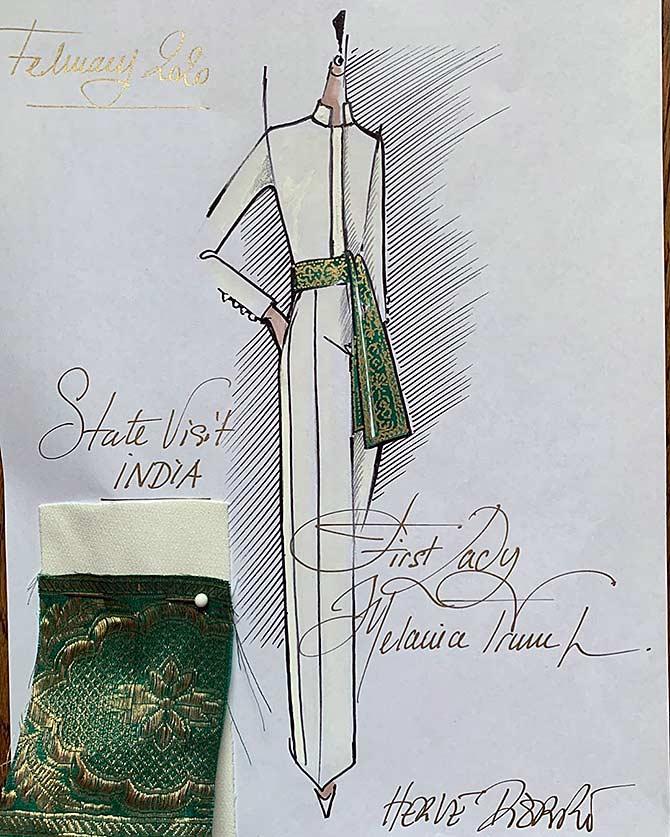 When Melania boarded the flight to India, she was dressed in black-and-white checked trousers, layered with a black turtleneck and a matching coat, bottom.
Choosing comfort over style, she opted for a pair of white buckled flats with black accents.