The tennis star reveals her deepest secrets in her latest interview with Harper's Bazaar.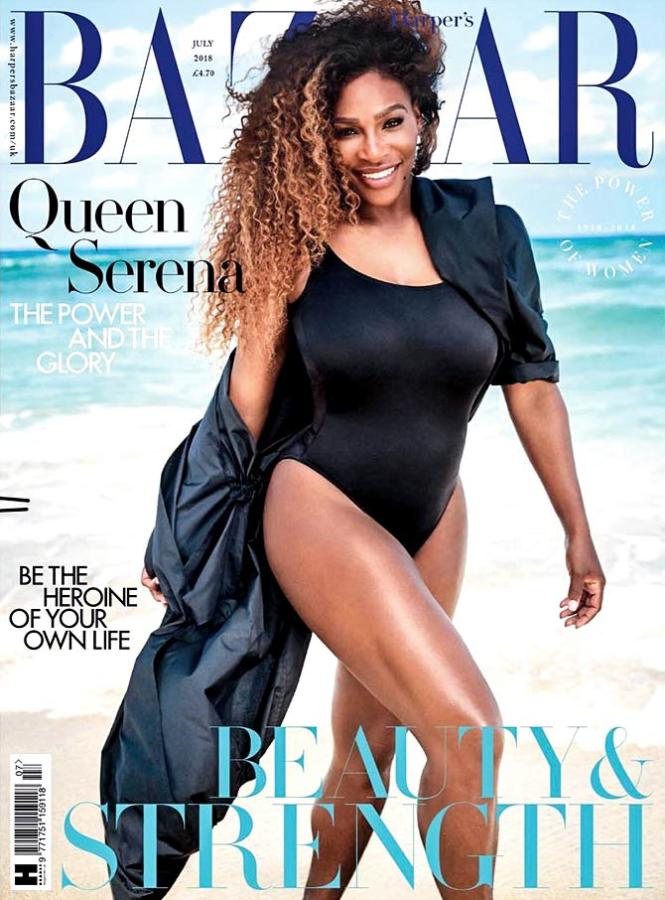 Even the greatest athlete of all-time can have her share of insecurities and Serena Williams' latest interview with Harper's Bazaar UK reveals that bitter truth.
'I want (Venus) to win every time she's playing, except when she's playing me,' Serena admitted.
'And when she's playing me, I want her to win, but I want to win -- and I feel awful if I win.
She added: 'It's this incredible fight inside of myself... I always tell myself, in 10 years, none of this is going to matter, we'll still be sisters and she's not going to be upset with me for beating her in this particular tournament.'
Dressed in a Norma Kamali black leotard, Serena graces the cover of Harper's Bazaar UK. In the mag, she has spoken about sisterhood, self-acceptance and staying strong.
When quizzed about motherhood and returning to Wimbledon, she added, 'I can show (my daughter) Olympia that I struggled, but now I'm happy with who I am, and what I am, and what I look like.
'Olympia was born and she had my arms, and instead of being sad and fearful about what people would say about her, I was just so happy.'
In another photo-shoot for the cover, Serena is seen running on the beach in a Dior jumpsuit and custom-made Maria Grazia Chiuri boots.
Photographed by Richard Phibbs, Serena's body shape on the cover has not been edited or manipulated.
'I am proud to say that Serena's body shape was not manipulated in post-production in any way. We celebrate the empowerment of all women,' the photographer wrote on Instagram.