Katie Holmes put her curves on display as she wowed in a figure-hugging metallic dress.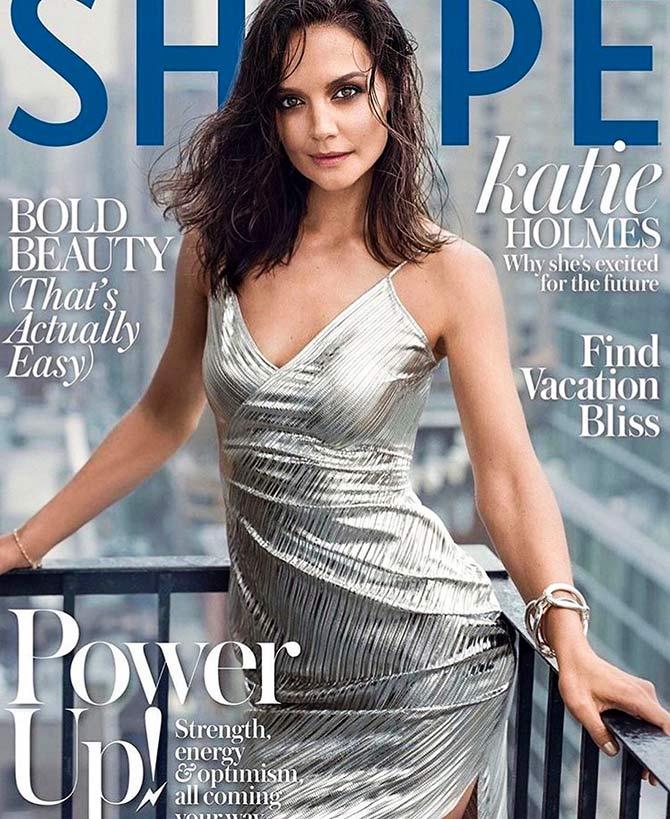 At 41, Katie Holmes has a fabulous figure and she has absolutely no qualms flaunting it.
On the cover of Shape, the actor looks smokin' hot as she wows in a silver fitted dress.
A mother to a 13-year-old (Suri), Katie completed her look with a silver bracelet and smokey eyes.
Revealing the secret to her svelte bod, she said, 'I exercise four times a week and like spinning, boxing and yoga.'
'Sometimes I take dance classes,' she added. As for her eating habits, she revealed that her diet is 'pretty healthy'.
'Usually I make a smoothie in the morning with greens and fruit. And I eat a lot of salads and fish.
'I try not to have too many carbs, like pasta and bread, because they make me so sleepy. But I love food, and I love cooking. I'm not a great cook, but I enjoy it.'
'I enjoy life, and I love adventure,' she added. 'That's the thing I like best about myself. I like to meet people and experience lots of things. I'm always up for new challenges.'