Anand Ahuja and Arjun Kapoor's sense of humour will crack you up.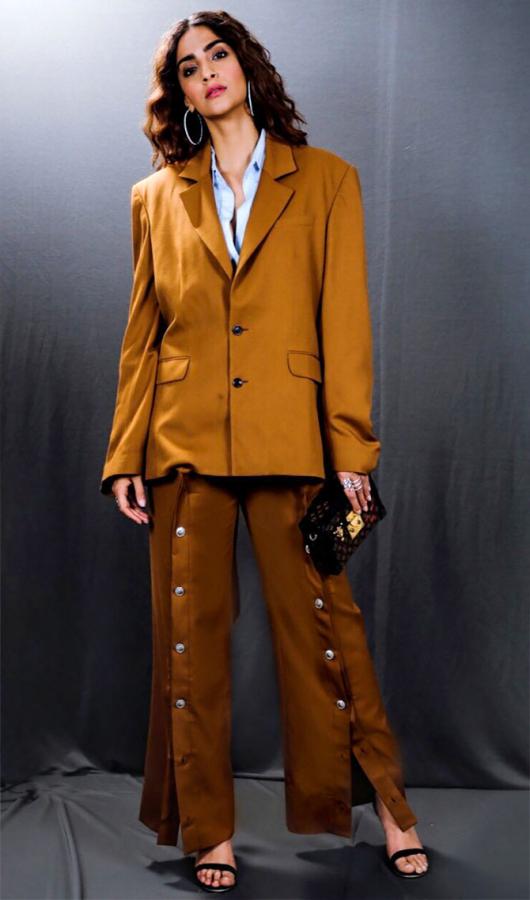 Photographs: Kind courtesy Sonam Kapoor/Instagram
We've always believed that Sonam Kapoor and Anand Ahuja make a cute pair.
Even post their grand marriage, living and working out of different cities, their chemistry hasn't faded.
Apart from their PDA and mutual admiration for each other, the duo also encourage each other to be themselves.
So when B-town's style diva Sonam Kapoor posted a photograph of her in an oversized suit on Instagram on Thursday, one would have expected the husband to say something nice.
Instead of complementing his spouse, the entrepreneur husband (who runs one of India's largest multi-brand sneaker label) decided to play it cool by trolling the outfit designed by Rhea Kapoor.
Photograph: Kind courtesy Rhea Kapoor/Instagram
'Can I borrow these after Sonam's done. Can use them at my next b-ball game also. #multipurpose,' Anand Ahuja shared about his 'Bawse'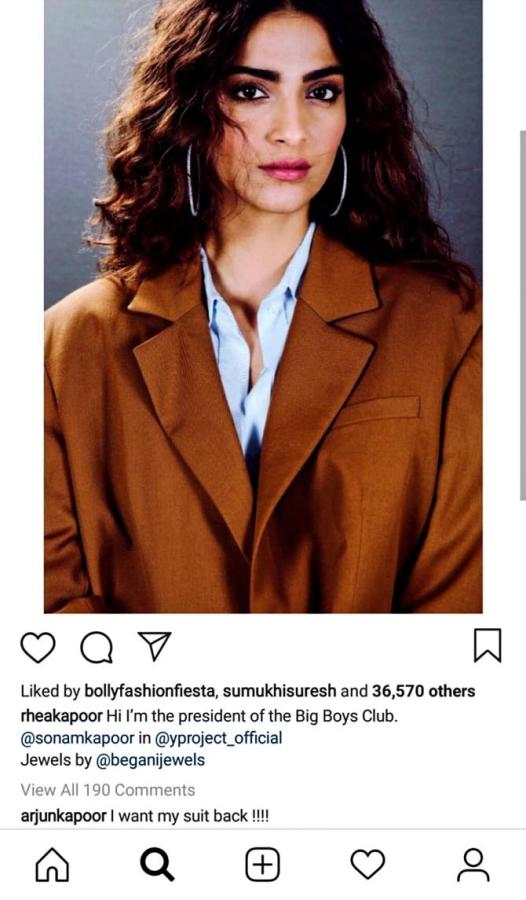 Photograph: Kind courtesy Sonam Kapoor/Instagram
Master of trolls, Arjun Kapoor was his usual funny self when he commented: 'I want my suit back'
What a family! Sonam, over to you.