The model recycled an insanely sexy red dress and won the Internet.
Pssst...it is still a winning look!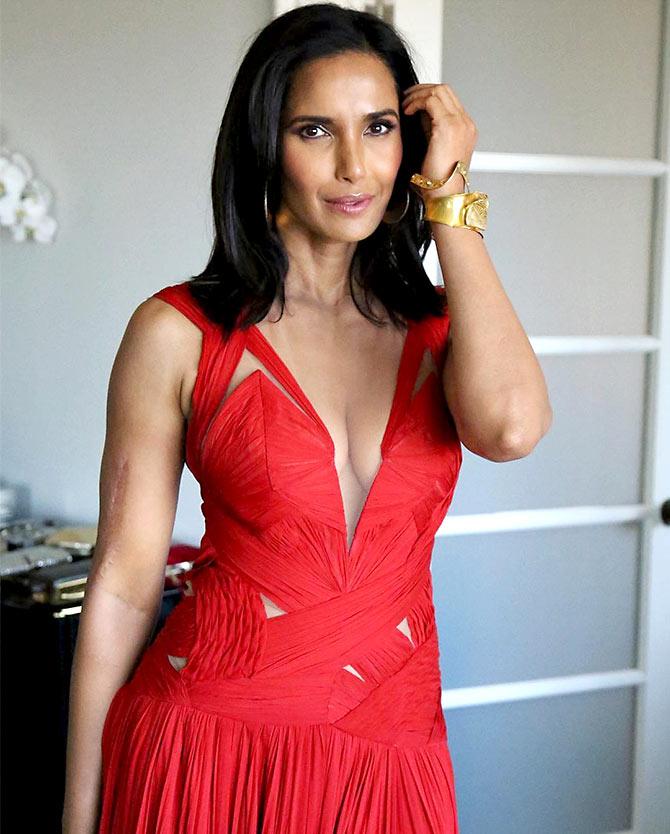 A stylish outfit never goes out of style, and Padma Lakshmi knows how to look effortlessly gorgeous even in a recycled look.
The Top Chef host gave one of her favourite red gowns a second outing by wearing it to the Emmy Awards.
The stunning J Mendel silhouette looked stunning on her and fit her like a glove.
The author and actor also sent out a message to all women who hate recycling their looks.
Scroll down to read the message.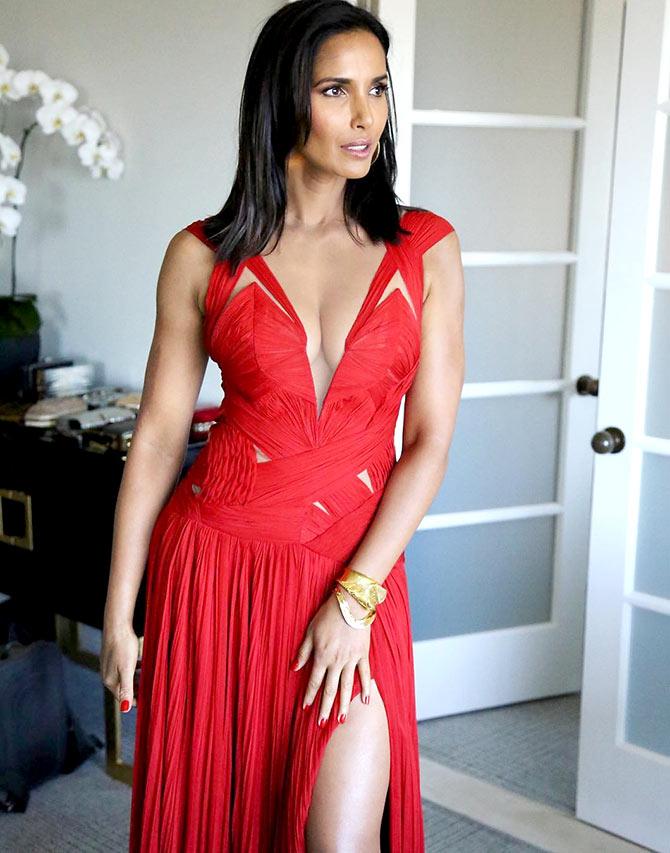 'I'm excited to wear this beautiful @j_mendel gown (again),' she wrote on Instagram.
'The first time was to the @vogueindia Women of the Year awards last October in Mumbai.
'I think we should stop sending the message to young women and girls that we all have these endless closets of couture we're never allowed to wear more than once.
'It seems wasteful not to enjoy these dresses. The hours that it takes, the artisans' labour and the gorgeous fabrics all deserve to be worn again and treasured.
'Also instead of fretting so much with fittings, I'd rather go to the park and throw a ball with #littlehands (her daughter) or tinker in the kitchen with her bonding over delicious food.
'I'm proud of everyone's work that got @bravotopchef here to the Emmys and I'm proud to wear this gown again.'
Fans, who are in awe of Padma, have been cheering the host for being brave to recycle the look.
'This beautiful lady re-wore her amazing gown to the Emmys!' wrote one fan on Instagram.
'Sexiest woman alive,' wrote another.