Padma Lakshmi is sexy as hell in a flattering bright pink bikini..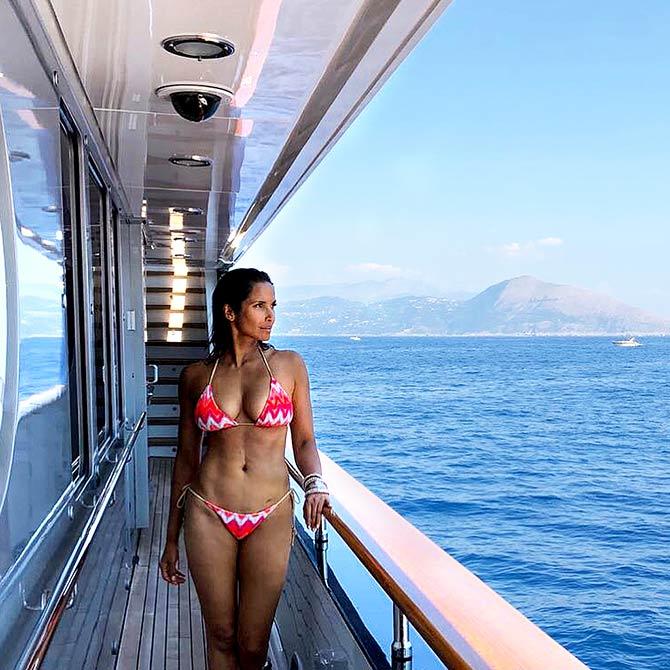 Photograph: Courtesy Padma Lakshmi/Instagram
Age is just a number for Padma Lakshmi, who turned 48 on September 1.
'I'm not riddled with insecurity as I was. I eat well and bust my butt in the gym,' the model-turned-chef wrote on Instagram.
'In truth, I feel better about my body now, even after breastfeeding, gravity, etc. than I did in my 20's,' she continued.
'My home life and my career are doing just fine and I've learned to be thankful for what I have rather than focus on what I don't.
'To many more years of learning and growing,' she added in the candid post.
'It takes time to develop as a person,' she said. 'Sometimes in the entertainment industry I don't think we give women that chance. Men become distinguished and women become 'old news'.'
But one look at her SEXY bikini pic, and you'll doubt if Padma Lakshmi ever becomes 'old news'.
Here's wishing her a belated happy birthday.