Priyanka Chopra sets the temperature soaring in a Tarun Tahiliani sari.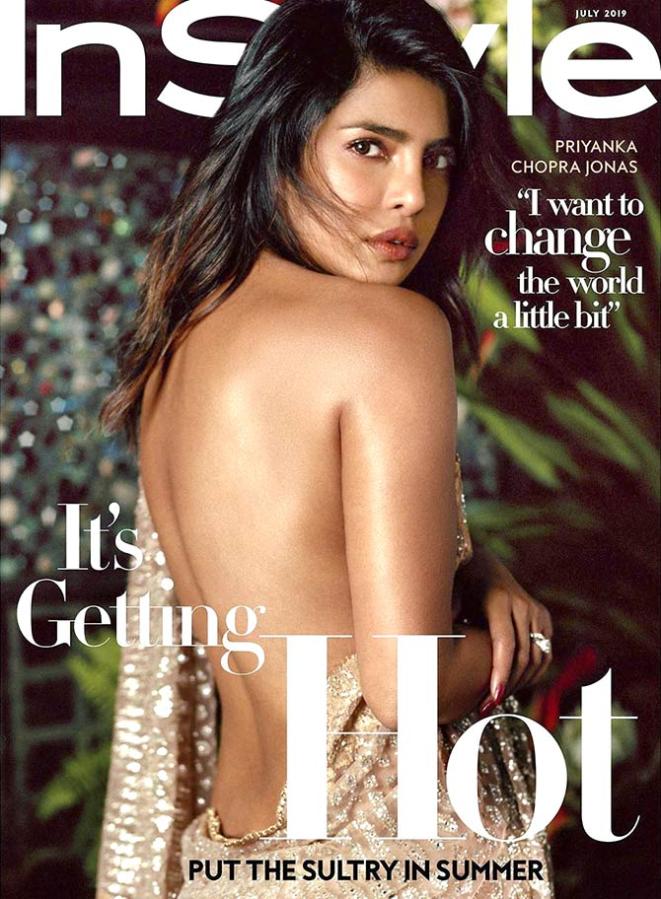 Summer just got hotter with Priyanka Chopra's mag cover.
Wearing just a Tarun Tahiliani hand-embroidered sari with sequins, gota work and tiny Swarovski crystals, the actor 'put the sultry in summer'.
Taking the Indian sari global, Priyanka proudly put her dusky skin on display on the cover.
The designer, who was all praise for her, wrote: 'Only Priyanka Chopra could bring her insouciance that she carries, and take the alluring sultry persona from Bajirao Mastani across oceans and lands with the same surefooted agility on the cover of InStyle.
'Taking the sari global, proud of her identity and the versatility of the sari -- a metaphor for her own versatility. The face of India globally,' he added.
In an interview with the mag, Priyanka has spoken about the things that matter to her.
'Obviously, the purpose in life is to be happy. Nobody put you on this earth to feel like shit.
'I think the point of existence is to make the journey the best you can. Create your own circumstances.'
She added, 'Saris are my favourite.
'My problem is when it comes to Indian fashion, there are always these shiny, sequined, over-the-top Christmas-tree outfits. Those are not the saris I wear.
'I grew up with my mother wearing saris to the hospital, as a doctor.
'She'd wear these beautiful ones made of French chiffon. And the nape of her neck would smell like Dior's Poison. That, to me, was a modern woman.
'And that's what I want to show the world. Indian designers make such incredible clothes that are inspired from beautiful embroidery and patterns.'