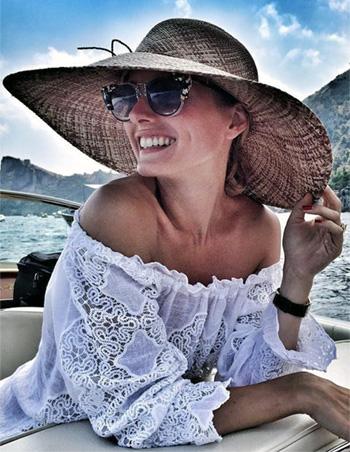 This doe-eyed beauty is fashion's favourite child!
At 30, American socialite, fashion blogger, entrepreneur and model, Olivia Palermo is quite a fashion icon. A front-row regular at fashion weeks, she is also the queen of style.
Olivia has been changing the fashion game since 2006 when she shot to fame after appearing on MTV's reality show The City.
Known for mixing high-end designer creations with affordable fashion, Olivia's style is classy yet wearable.
Be it at fashion shows, on the streets, in brand campaigns or magazine covers, her fans love her soigne affair with fashion.
She has 4.2 million followers on Instagram.
Want to know how Olivia Palermo made a big splash in the world of fashion? Take a look!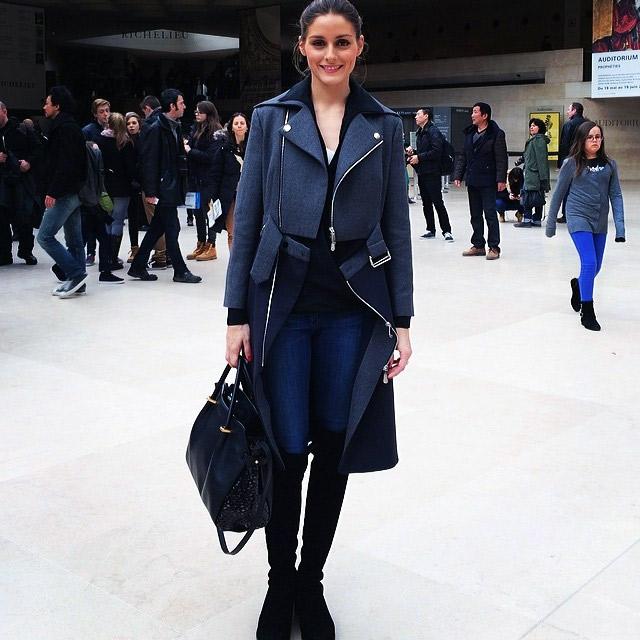 IMAGE: Olivia cuts a stylish figure as she treats the airport as her runway.
Never off-duty, she styles up in a basic tee over a pair of skinny jeans and a long jacket thrown over, hair done in a classic bun, a pair of knee-length booties and a black structured handbag.

Photograph: Kind courtesy Olivia Palermo/Instagram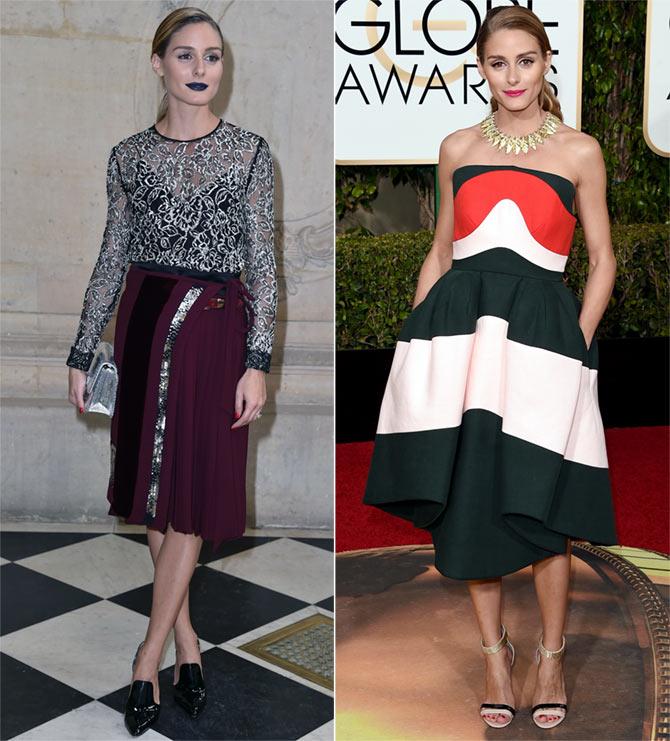 IMAGE: Channelling her inner Goddess in a sexy sheer top over a midi skirt with a dark lip stain, left, or a playful, printed Delpozo dress, Olivia certainly knows how to have fun with patterns and silhouettes.

Photograph: Pascal Le Segretain, left, Jason Meritt/Getty Images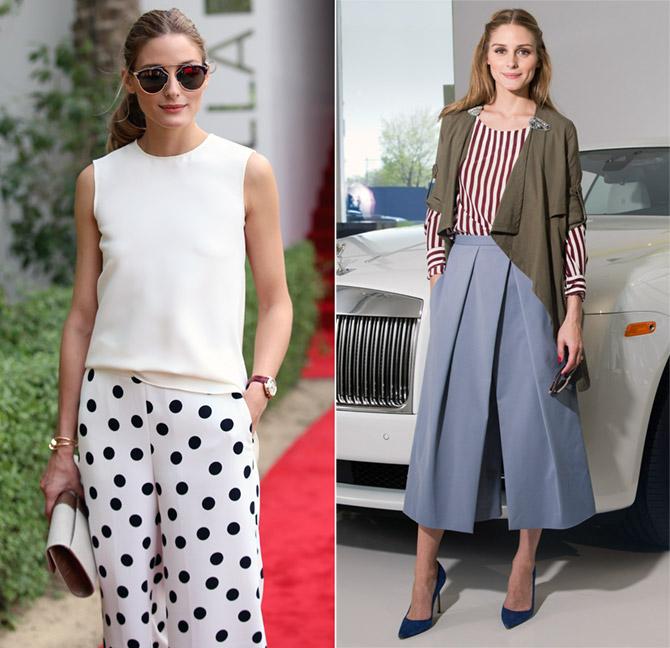 IMAGE: From putting on the perfect retro avatar in classic polka dots to wearing new-age fashion with modern cuts and drapes, she's known for effortlessly experimenting with her looks.

Photograph: Kind courtesy Olivia Palermo/Instagram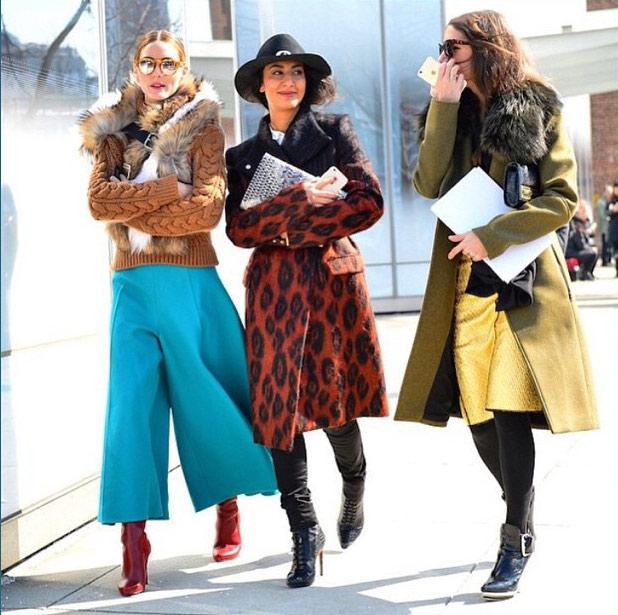 IMAGE: What to wear to work? This question never seems to bother Olivia.
Braving the cold, she does her workwear right in chic, feminine outfits.
In the picture above, Olivia, extreme left, is seen galavanting on the streets of the New York City (the United States) with her edit team in a pair of turquoise culottes teamed with a fur cardigan and fiery red ankle-length boots.

Photograph: Kind courtesy Olivia Palermo/Instagram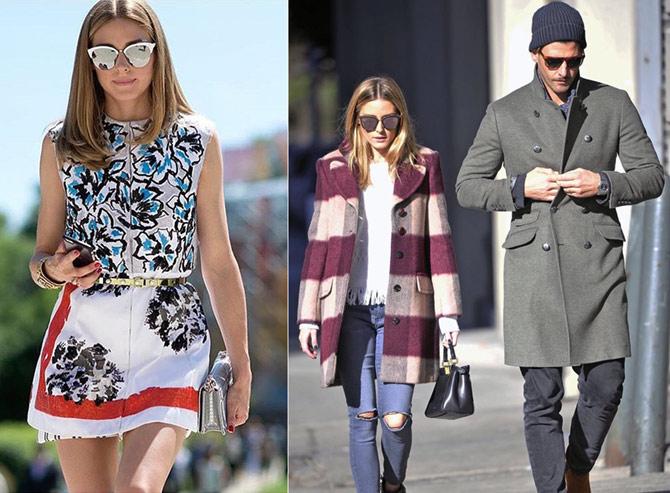 IMAGE: A street style maven, Olivia never leaves home until she's fully pulled together.
In an interview with Popsugar, she mentioned, 'I start my day fully dressed and ready to go. You never know where the day leaves you. That's how my mother is; I definitely learned from her.'

Photograph: Kind courtesy Olivia Palermo/Instagram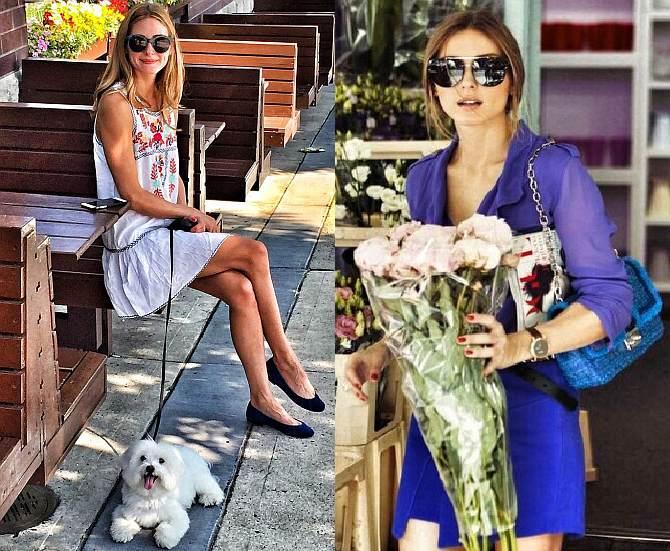 IMAGE: She never fails to indulge her passion for fashion everyday.
Whether she is strolling her dog Mr Butler, left, or treating herself with a bouquet of flowers, Olivia is always dressed to the nines.

Photograph: Kind courtesy Olivia Palermo/Instagram
IMAGE: 'Saturday cycle in a fierce pair of Aquazzura heels,' she captioned this picture.
How many people do you know who can cycle in heels. #StyleGoneCrazy

Photograph: Kind courtesy Olivia Palermo/Instagram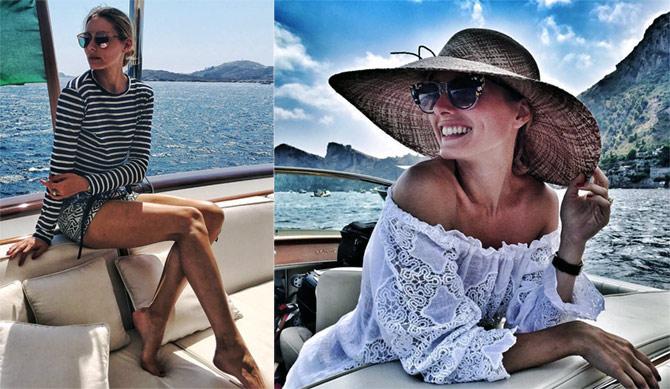 IMAGE: And she knows how to holiday in style.
Her stunning self-portraits never fail to take the beauty of the breathtaking locations to the next level.

Photograph: Kind courtesy Olivia Palermo/Instagram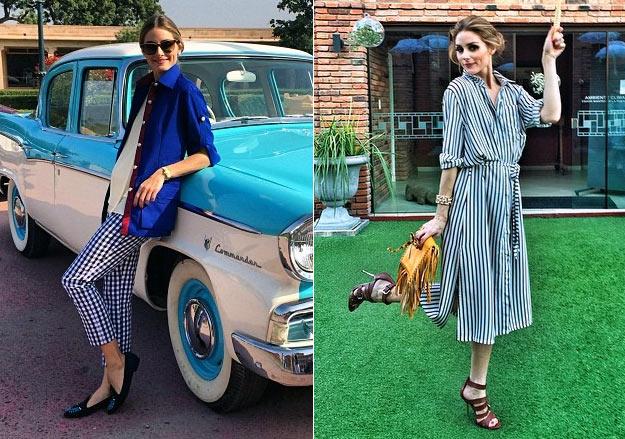 IMAGE: A self-confessed fashionista, Olivia can sell her soul to high fashion.
From a weekend drive on a sunny day in a vintage car in Jodhpur, India, left, to having a cute 'Mary Poppins moment' in Paraguay, her ensembles are quite an inspiration for those looking for more outfit choices for their next holiday.

Photograph: Kind courtesy Olivia Palermo/Instagram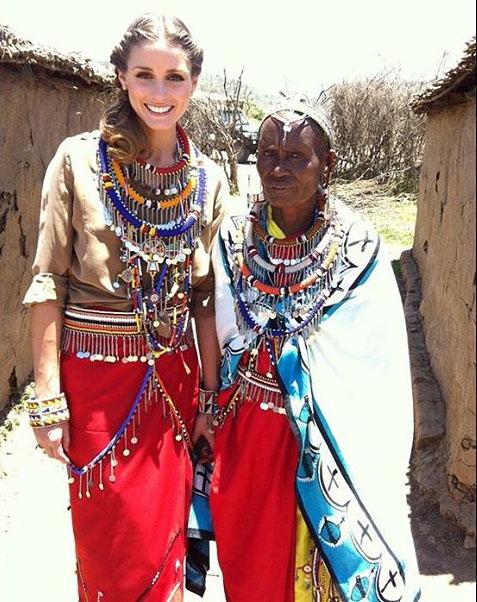 IMAGE: With an aim of "bringing the women of Maasai Mara tools that will empower them to continue to grow their local businesses", Olivia flaunts the traditional garb of the tribal women that she received as a gift. Such a good soul!

Photograph: Kind courtesy Olivia Palermo/Instagram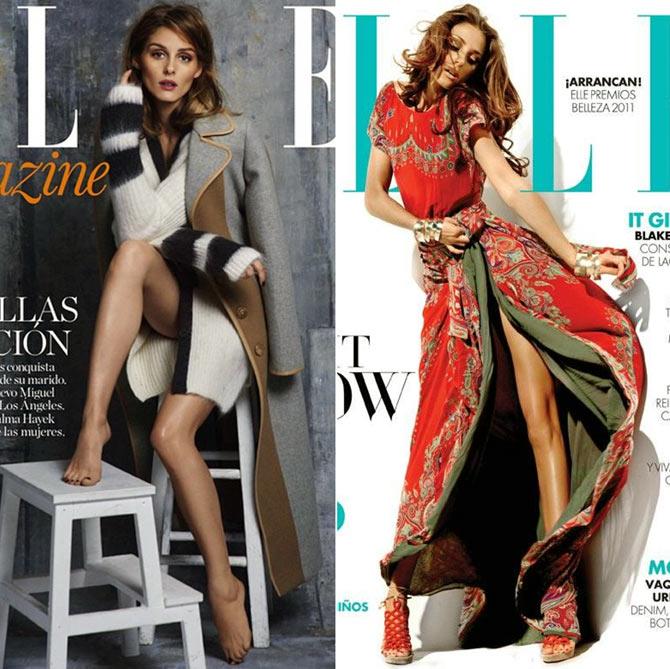 IMAGE: Don't miss her flawless beauty and unabashed confidence on glossy covers.
Everything she wears turns into a desirable piece of clothing.

Photograph: Kind courtesy Olivia Palermo/Instagram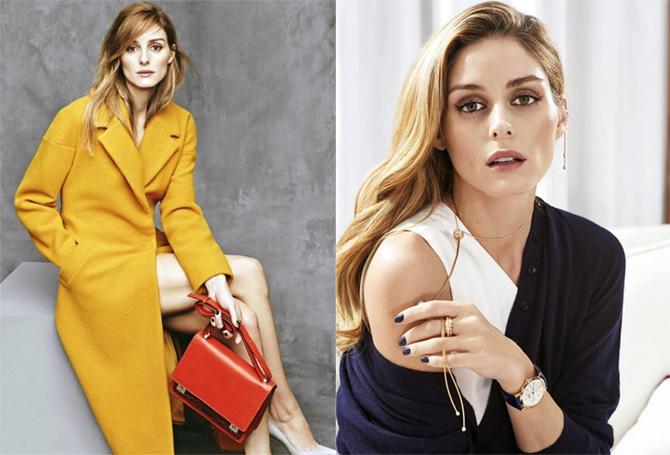 IMAGE: She's the face for many brand campaigns.
In the picture above, she poses in a Max & Co. yellow trench coat, left, and also shows off exquisite pieces of jewellery from Piaget.

Photograph: Kind courtesy Olivia Palermo, left, Piaget/Instagram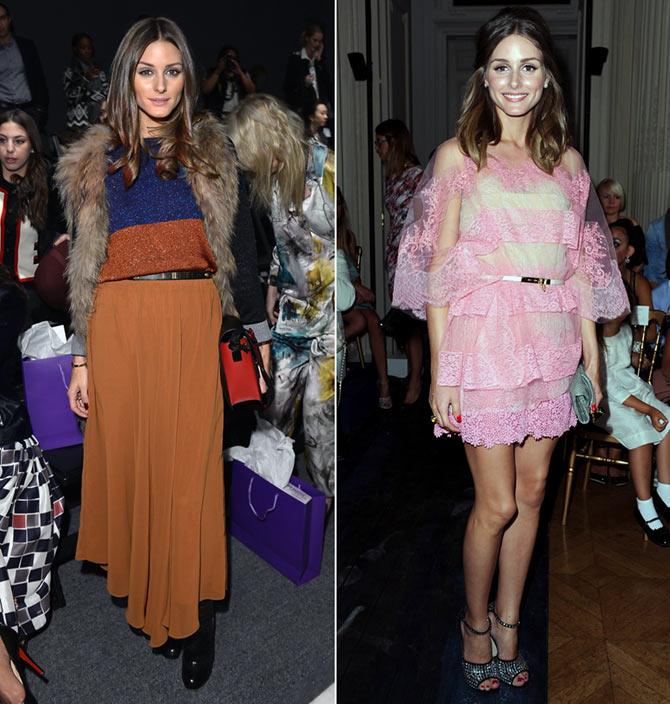 IMAGE: A famed front row celebrity at fashion weeks, she makes sure to turn heads for all the right reasons. We couldn't agree more!

Photograph: Michael Loccisano, left, Pascal Le Segretain/Getty Images