Sanjay and Maheep Kapoor's daughter Shanaya made her debut at the high-profile Le Bal in Paris.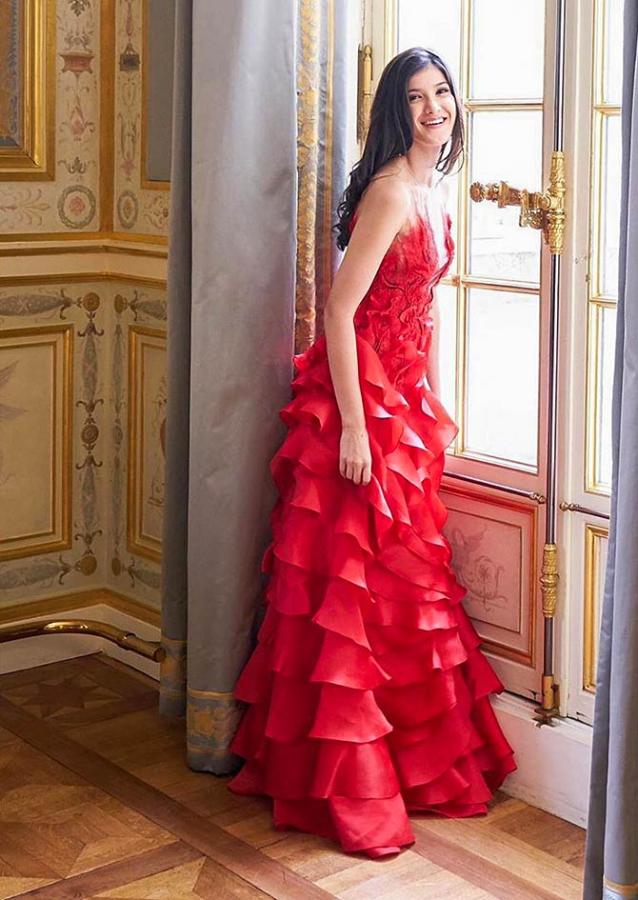 Sanjay Kapoor took to Instagram to share a proud dad moment.
The actor, who accompanied his daughter Shanaya to the high-profile Le Bal in Paris, shared a video of her debut at the ball.
Dressed in a ruffled satin silk gown by Lecoanet Hemant, the 26-year-old was a head-turner in red.
Talking about the look, the designer said, 'An aesthete with a refined taste well beyond her years, Shanaya envisioned herself in scarlet red.
'What followed next was a pure celebration of the codes of couture -- a sculptural play of twisted silk yarns and artisanal embroidery techniques evoking the youthful joy of a grand debut.'
Maheep Kapoor made sure she captured every single moment from her daughter's Le Bal debut -- from the father-daughter dance to their visit to the Eiffel Tower, candid shots of Shanaya's magical evening to the walk with 'the sweetest cavalier @max_hindmarch. Take a look!