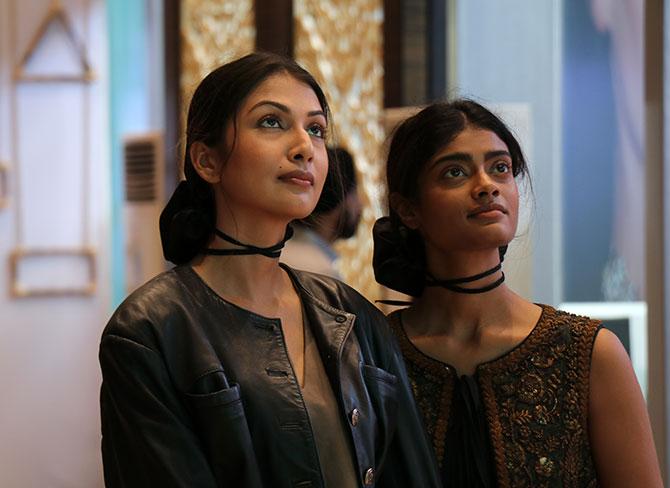 Warm hugs, coffee breaks and practice sessions; it's just another day at the Lakme Fashion Week Winter Fest 2016
Rediff.com's Rajesh Karkera captures the many shades of model moods and all the hustle-bustle backstage.
Take a look!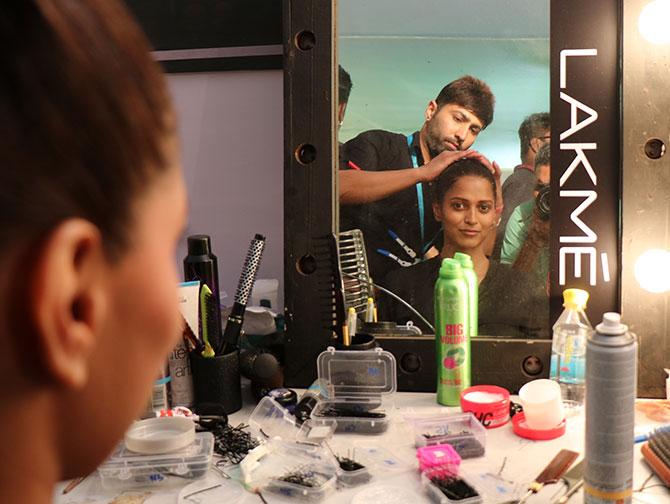 IMAGE: Mitali Rannorey is all smiles as she lets her make-up artiste works on her hair.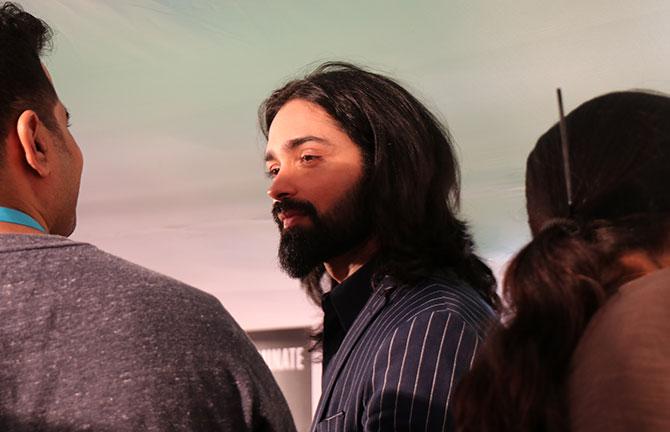 IMAGE: Amit Ranjan is one busy model these days as he shuffles between ramp shows and a photoshoot at Famous Studios.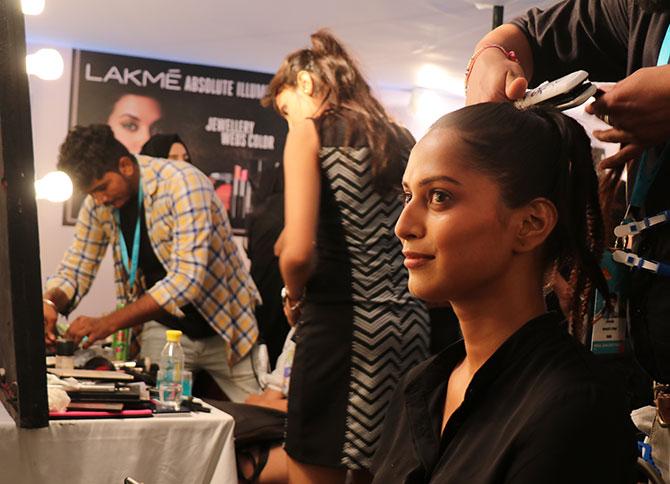 IMAGE: It's going to be a long day and a smiling Mitali is all set.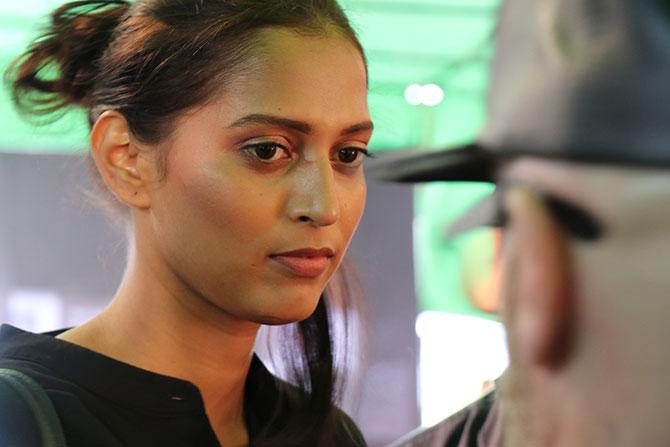 IMAGE: Make-up or not, the Bangalore-based model always looks stunning.
Is a dream shaping up in her eyes or is she reminiscing a lost world?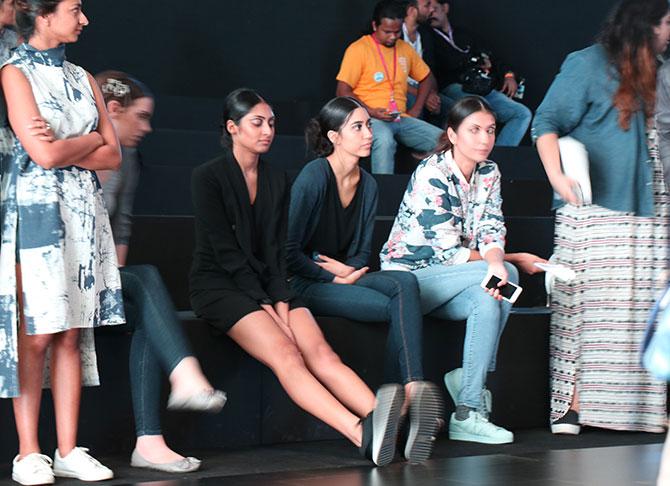 IMAGE: Krithika Babu, who moved to Mumbai from Bangalore in 2011, is all relaxed; Edna Abigail, who did an exclusive photoshoot for Rediff, is focusing on the goings-on as Sanea Sheikh morphs into a ghost.
Chill, that is just a photo blur, folks.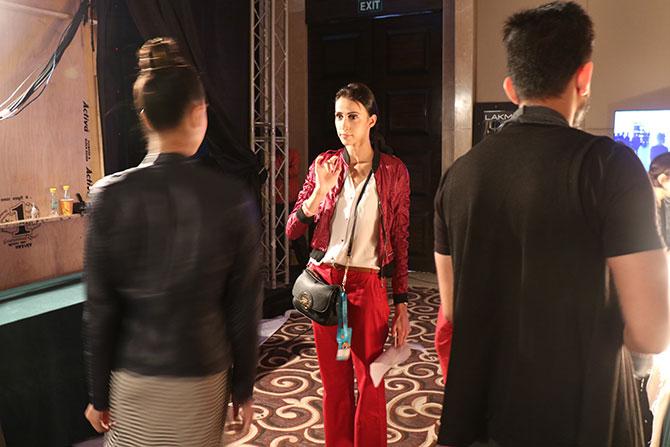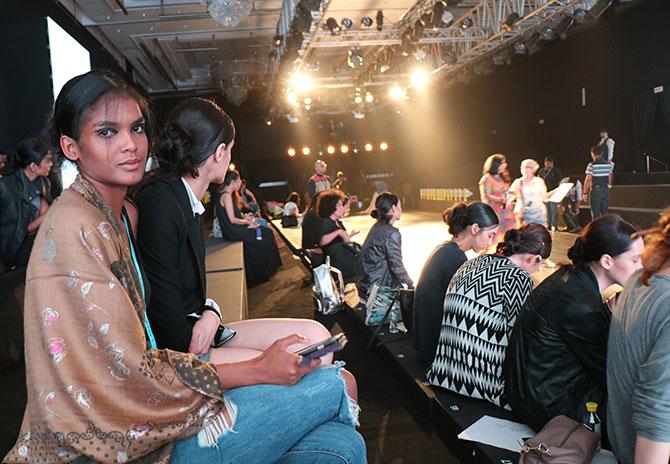 IMAGE: Brazilian model Galaxia Lorenzo is pleased as a punch seeing me backstage :-)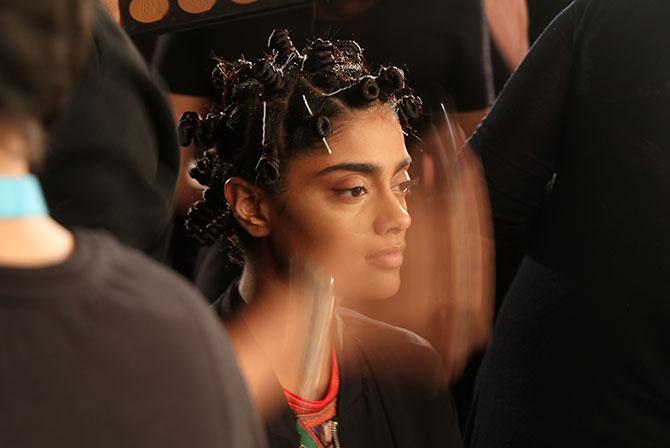 IMAGE: Is model Archana Akhil Kumar dreaming about Johnny Depp?
Here's what this Bangalore grad told us in 2012 about Depp.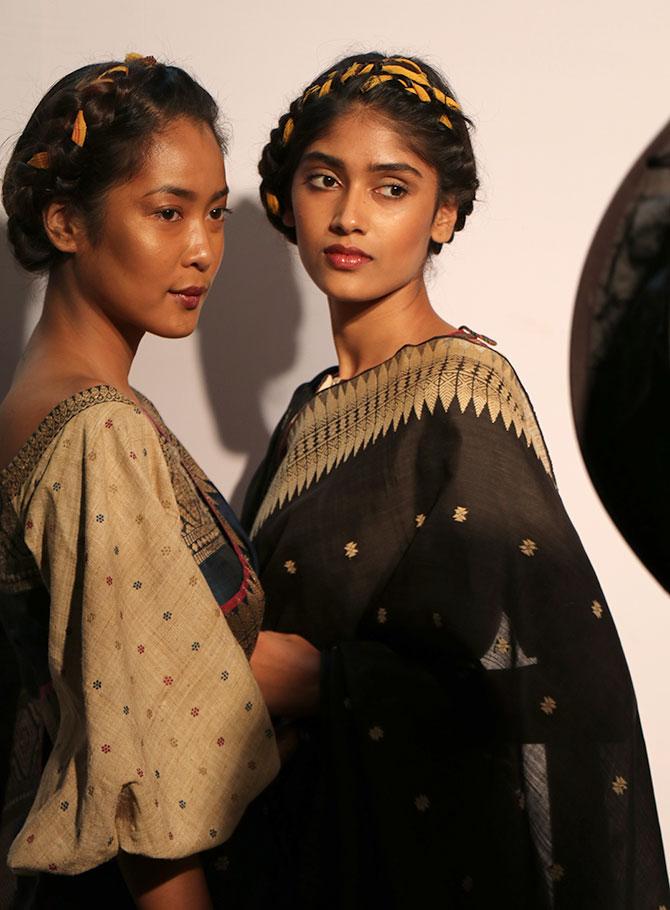 IMAGE: East meets West backstage. A model from Manipur poses with a fellow model after their show.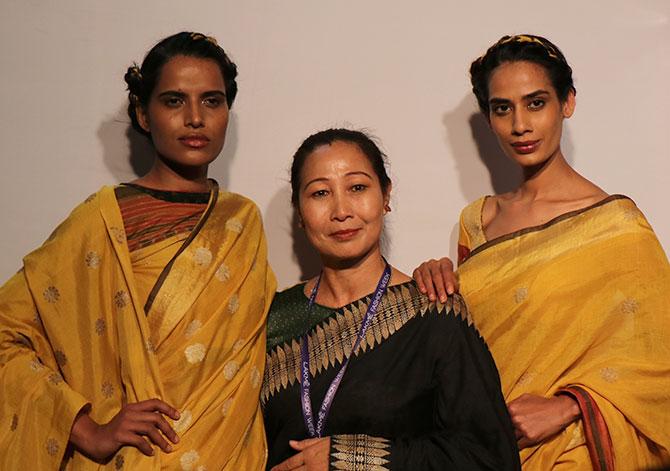 IMAGE: Lakme has done its bit by giving a stage to designers from India's North East. Designer Anuradha poses with models Priti Dhata and Sony Kaur in the sarees designed by her.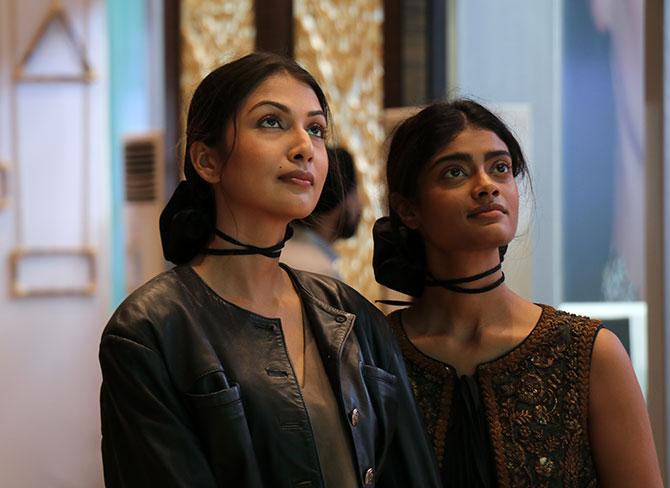 IMAGE: Sweet dreams are made of these. Sanea Sheikh and Archana Akhil Kumar watch fellow models walk the ramp on a big screen outside the main stage area.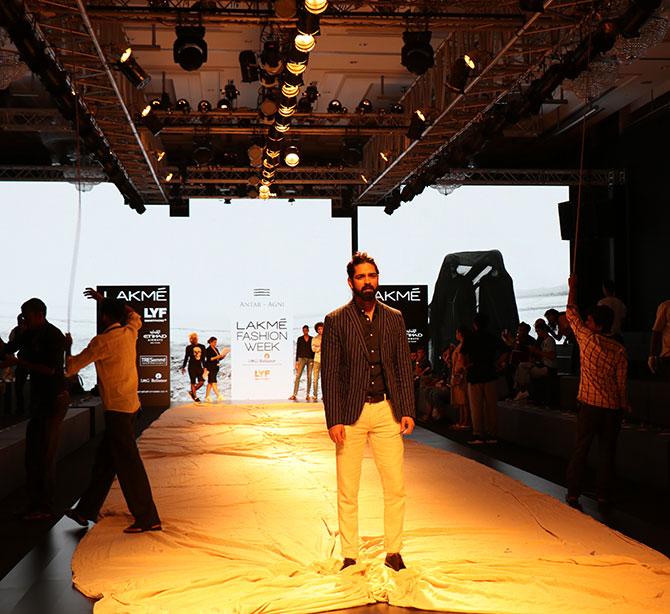 IMAGE: Amit Ranjan practices for designer Antar Agni just before the show.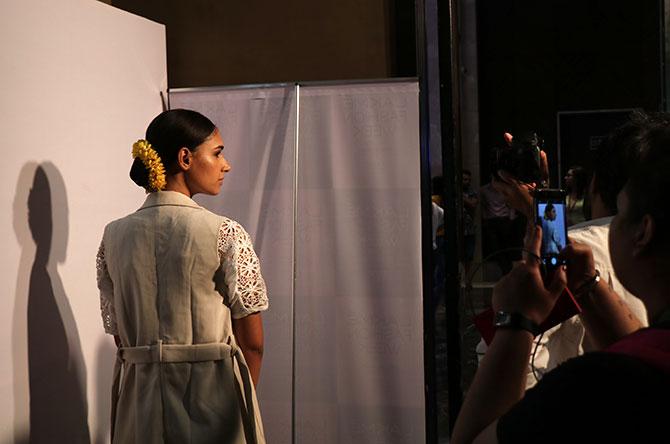 IMAGE: Prim and proper! Hasleen Kaur gets snapped by a backstage enthusiast.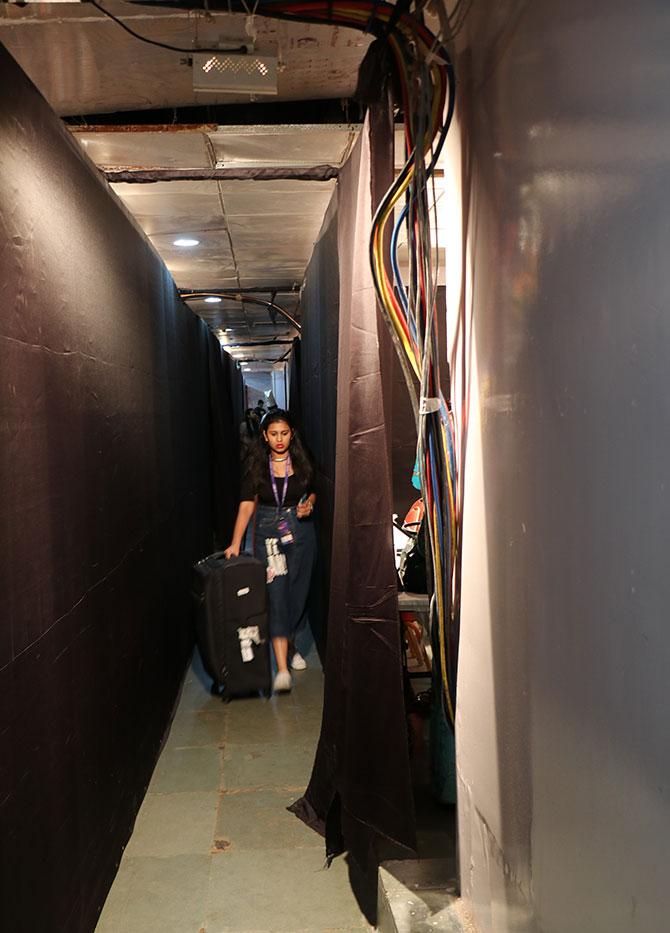 IMAGE: Narrow corridors like this take models to the green room where they change quickly and get ready for the ramp for their next showing.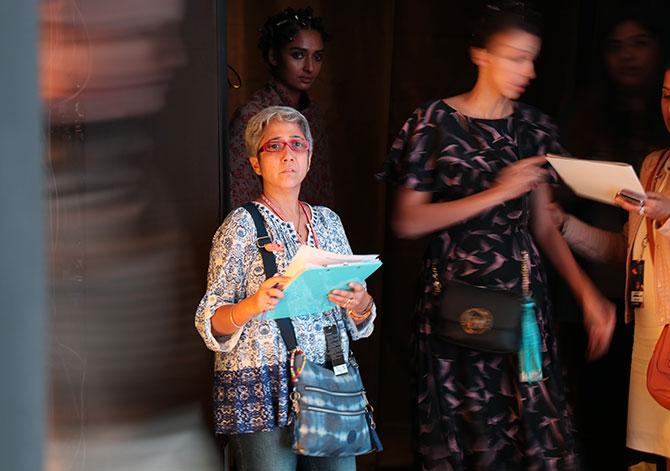 IMAGE: It's a surreal world. A walk coordinator amid the hustle-bustle backstage.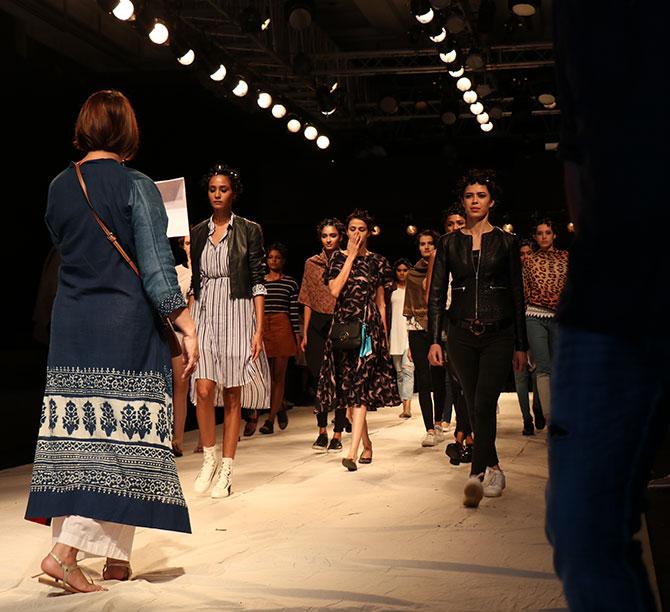 IMAGE: For the catwalk to be perfect during the shows, there's a lot of hard work behind the scenes.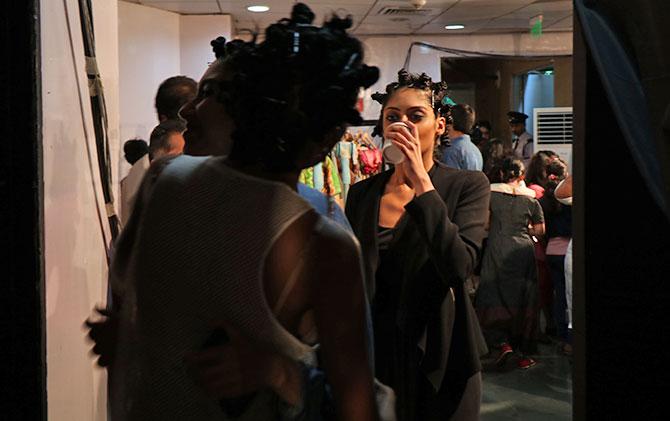 IMAGE: The backstage may be a cramped, crazy arena but models do find time for warm hugs and coffee breaks.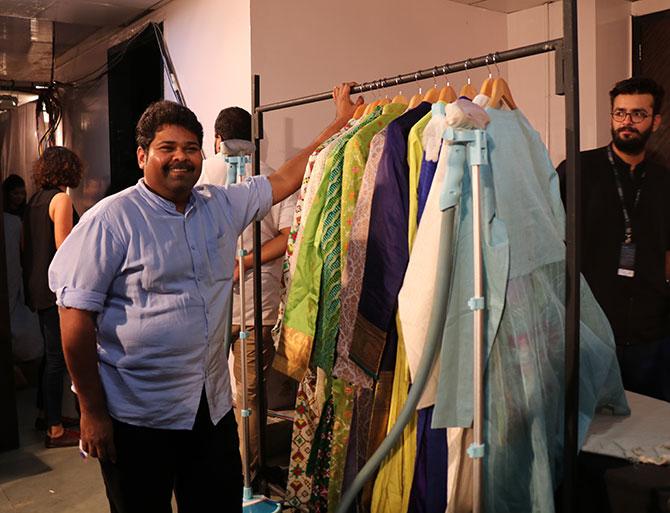 IMAGE: Gaurang Shah ko hasi kyun aati hai? (What makes Gaurang Shah smile?). The demure fashion designer who is always reluctant to come onstage after showcasing his creations, sheds his inhibitions for me.
'Chalo, aaj hamara bhi photo le hi lo (Come on, snap me, boy),' the shy-guy surprised me.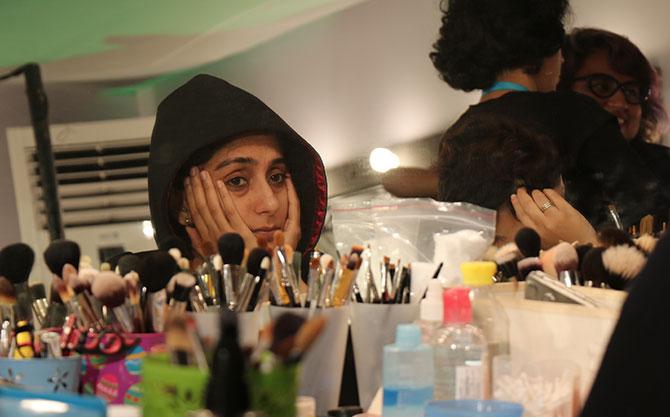 IMAGE: Lost world, or dreams in her eyes? We think, both.
Make up artist Sama Rajan is all spaced out.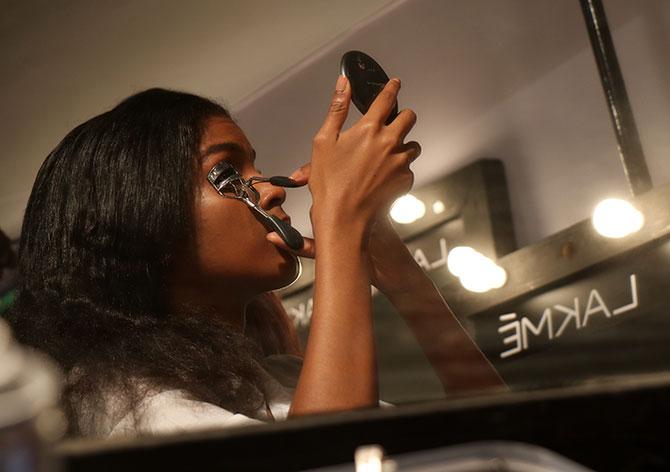 IMAGE: The eyelashes are best shaped by the models themselves, thinks Brazilian model Galaxia Lorenzo.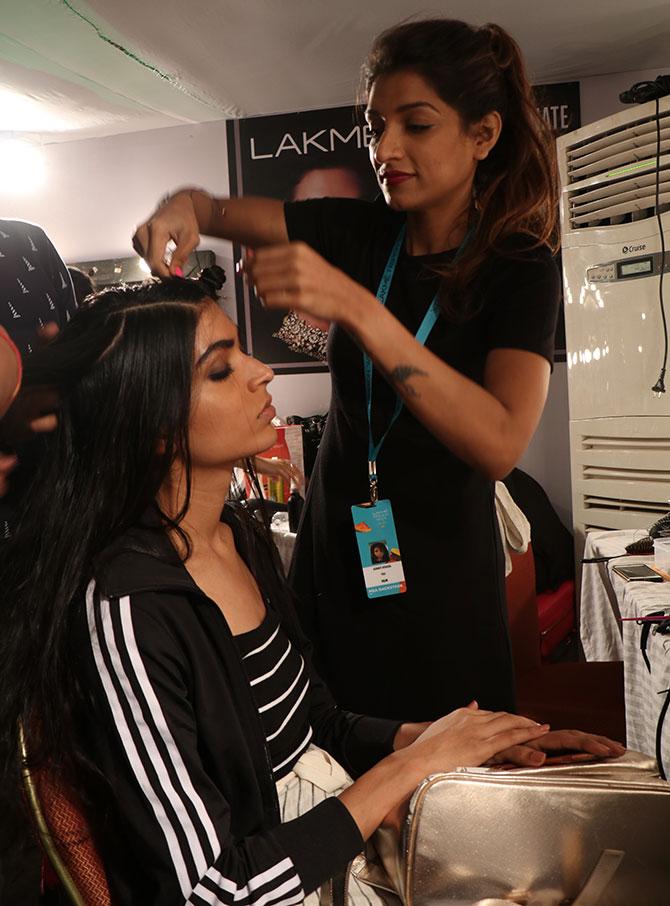 IMAGE: A model gets her hair done. Soon, it will be ramp-time.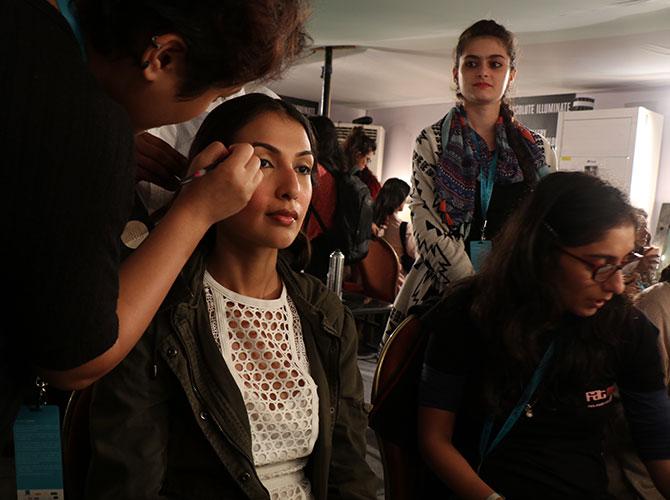 IMAGE: Sanea Sheikh is one bindhast (gutsy) girl. Despite her busy schedule she has promised to shoot for us, just like Edna.
Fingers crossed!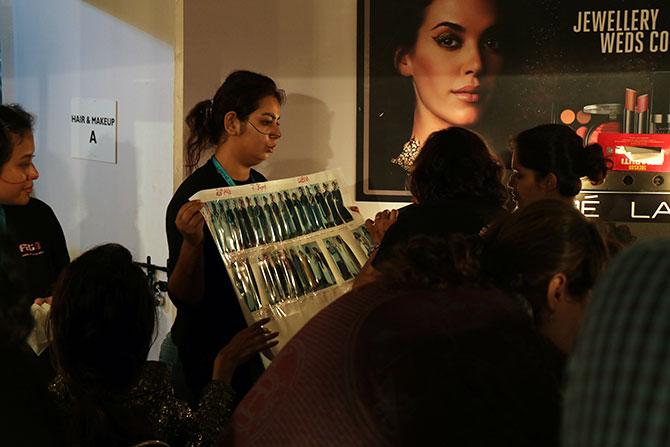 IMAGE: Make up artists play a stellar role in getting the ramp models look awesome. Sneha Rodricks, centre, is seen offering a deck of options to a model.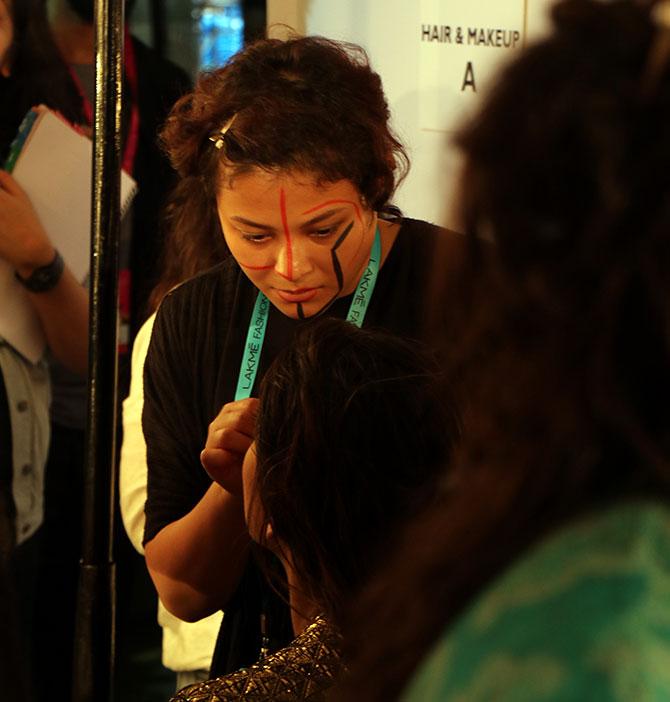 IMAGE: This is Priya Lahon, another make up artist, giving final touches to a model's face.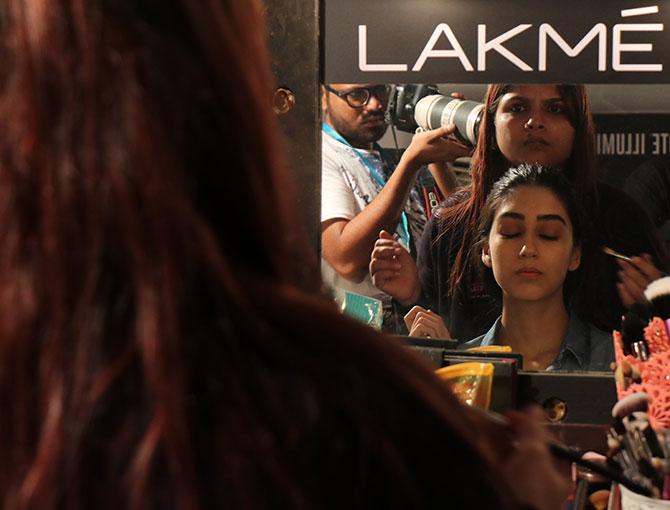 IMAGE: Finally, it's time to meditate, thinks this model. The make up artist, though, is not amused by a photographer's prodding lens.
Lakme Fashion Week Winter/Festive 2016: Full Coverage
Check out trendy outfits and accessories on Rediff Shopping!