Rediff.com's Hitesh Harisinghani decodes the fun and madness behind the glitz and glamour.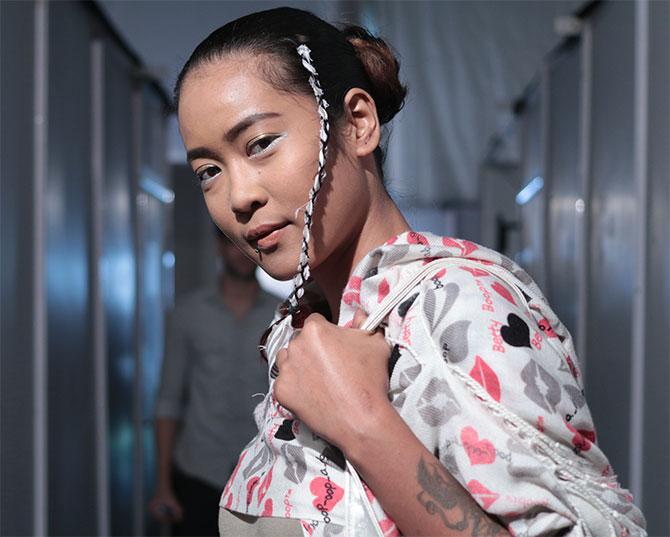 It's an early start for Janvi Deora who will walk the ramp at the #NorthEastMojo show on Day Two of the fashion week.
All photographs: Hitesh Harisinghani/Rediff.com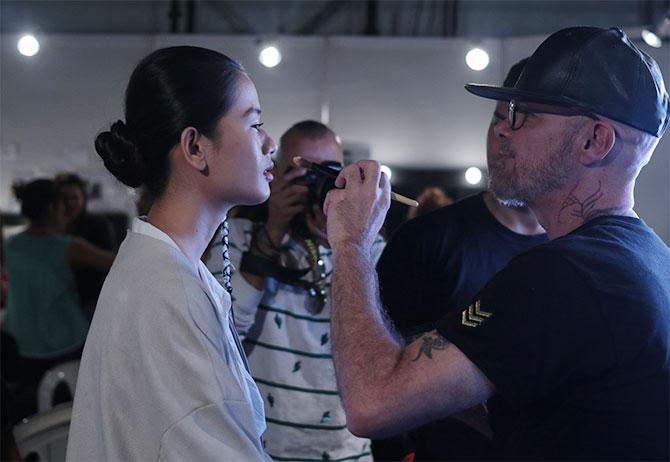 The make up artists utilise the little space they have to get their act together.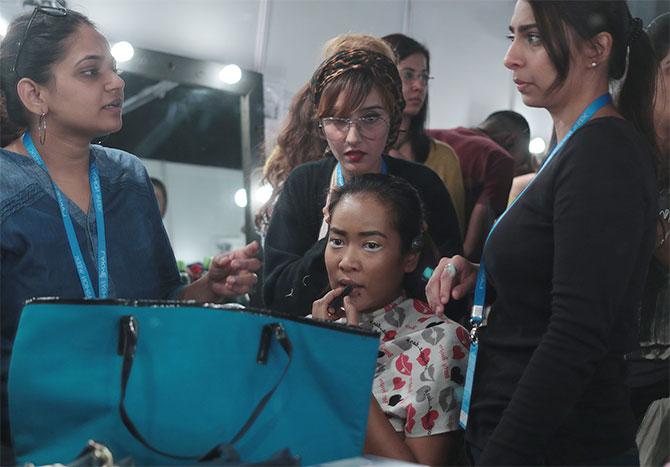 Looks like there is some dilemma about the lip shade that Janvi will be wearing.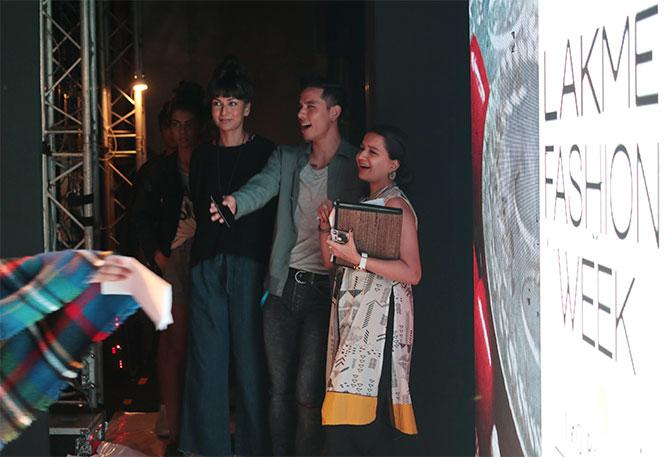 While some of the models begin their hair and make up routine, others get ready for the last minute rehearsals. Despite starting off their day early, these models seem upbeat about the show.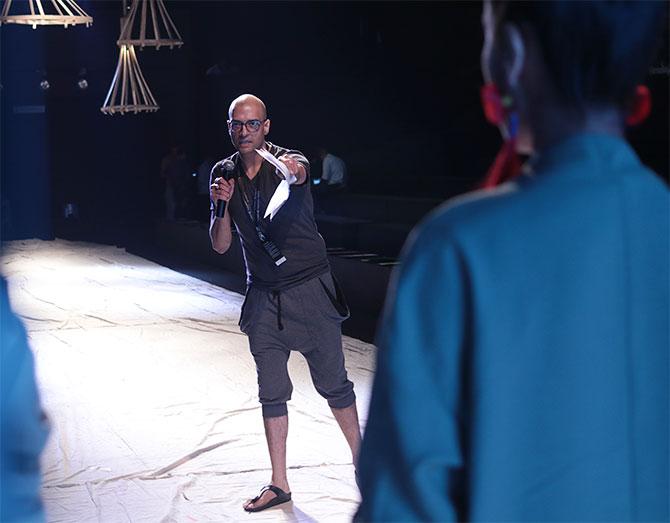 The show director is one stressed man. He needs to ensure that everything goes as per the plan.
After a few takes, these models seemed to have nailed it.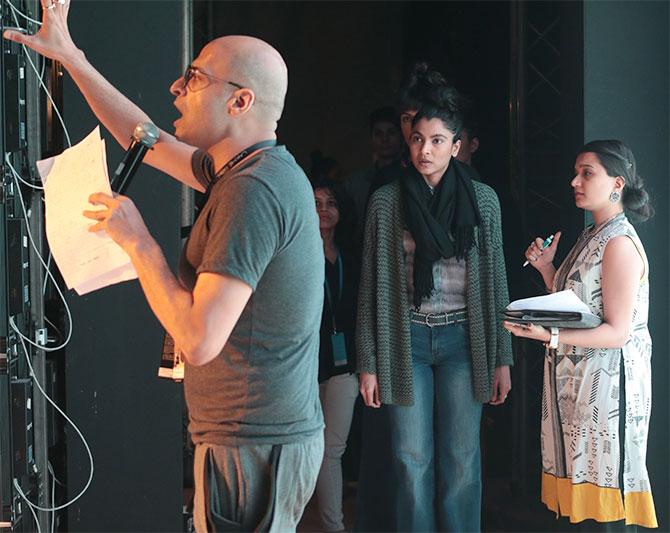 But others show signs of nervousness.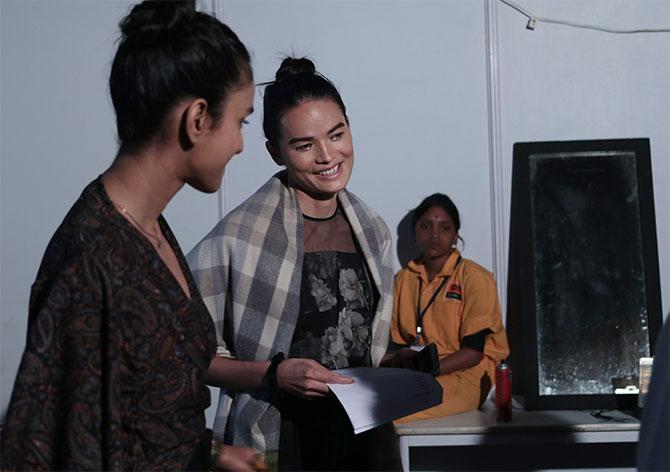 Transgender model Anjali Lama is all smiles as she watches a video of the rehearsal.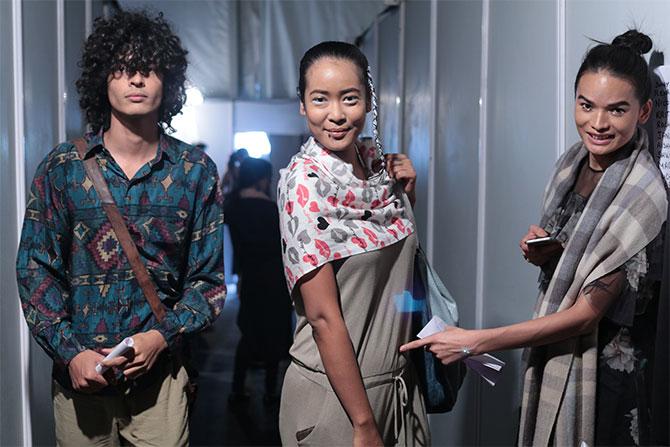 Janvi and Anjali are joined by a fellow model as they head for the dress rehearsals.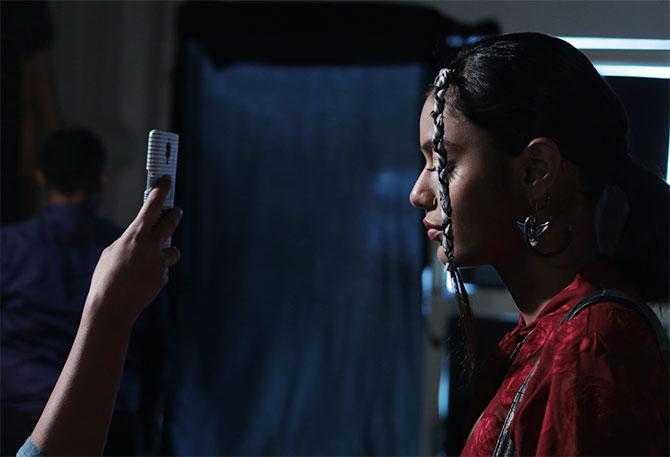 Once the hair and make up is done, it's time to pose.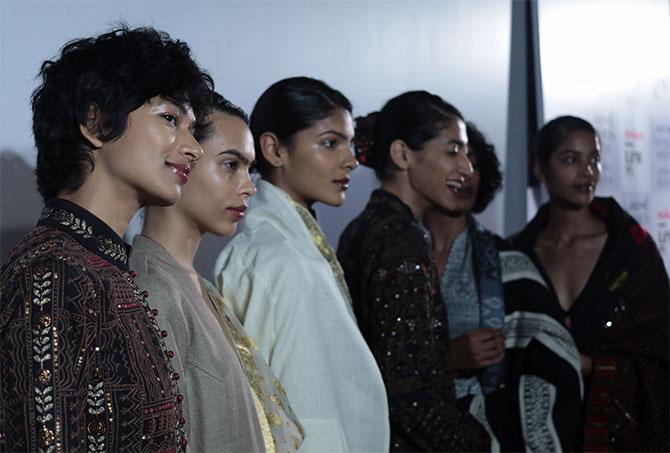 The models pose for a group pic stepping on stage for the show.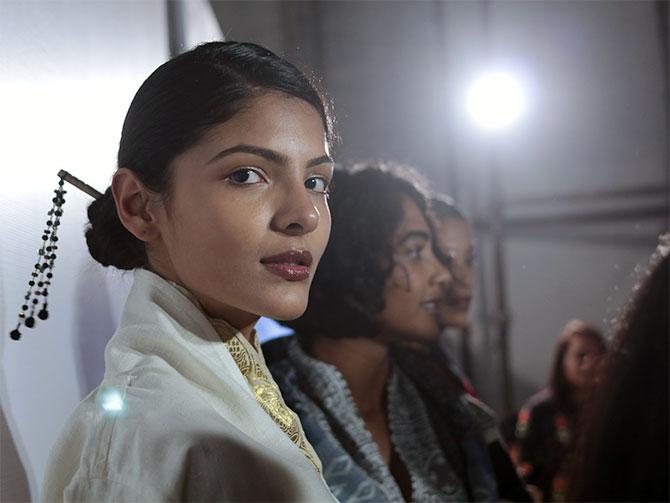 The look for the day is minimal.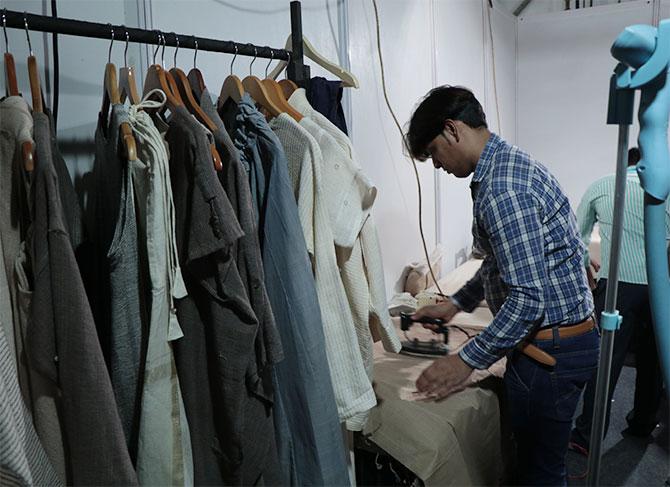 Assistants at the tailoring section struggle to iron the outfits on time.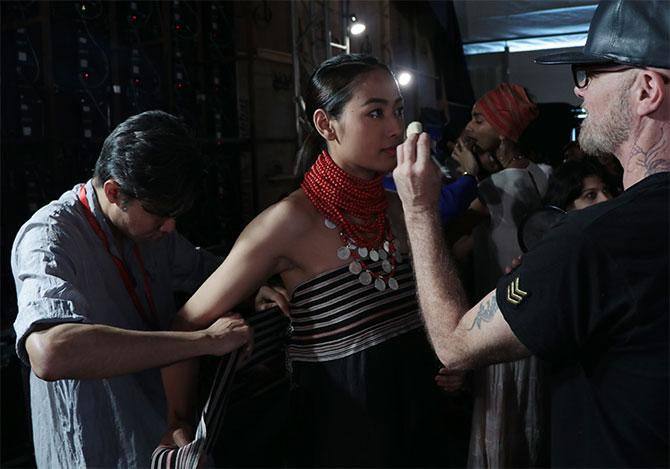 Finally, Janvi is ready to rock the show.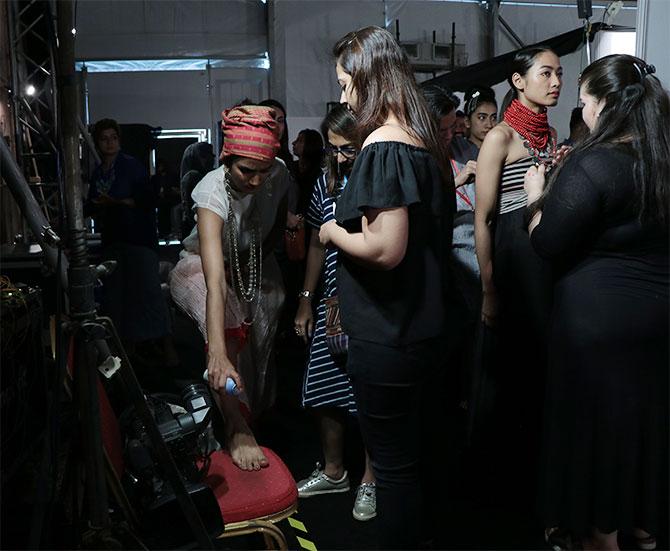 The chaos backstage minutes before the show begins.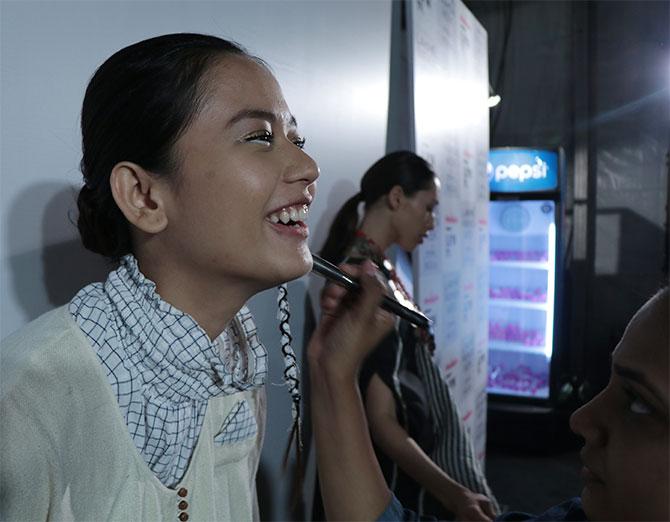 Smile please! A make up artist applies the finishing touches.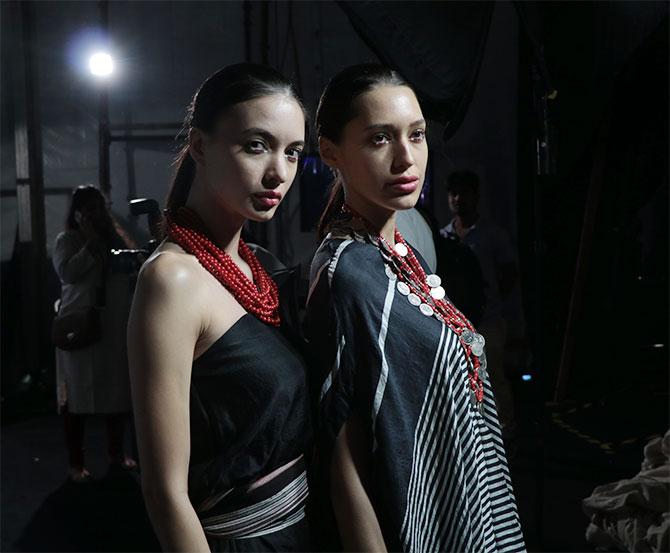 Don't they look gorgeous?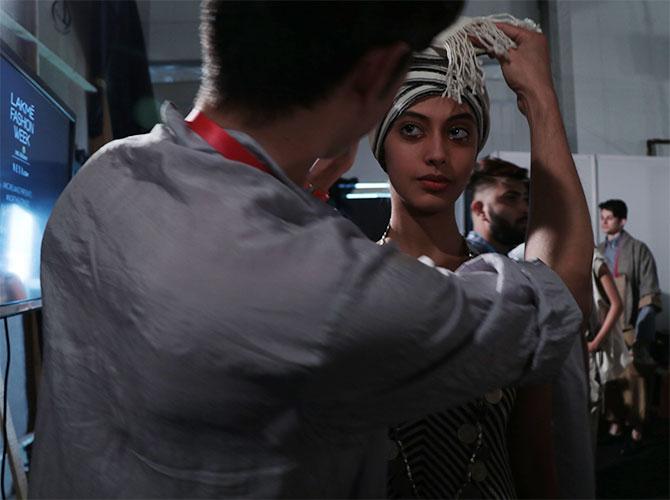 A model gets her headgear adjusted.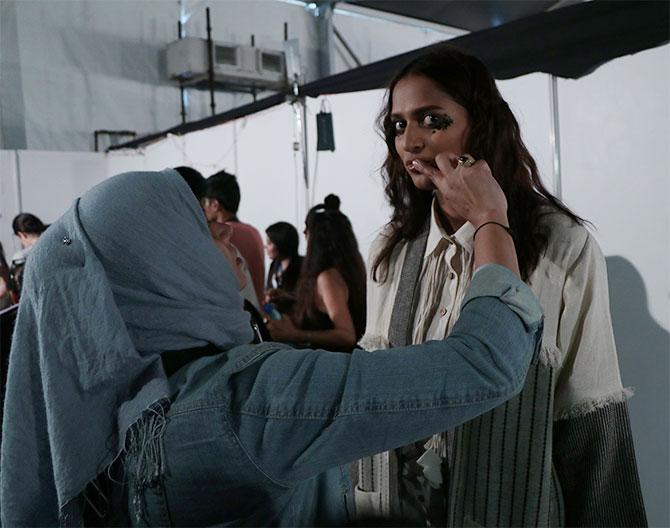 Mitali doesn't mean to scare you! That's just the get-up for the show.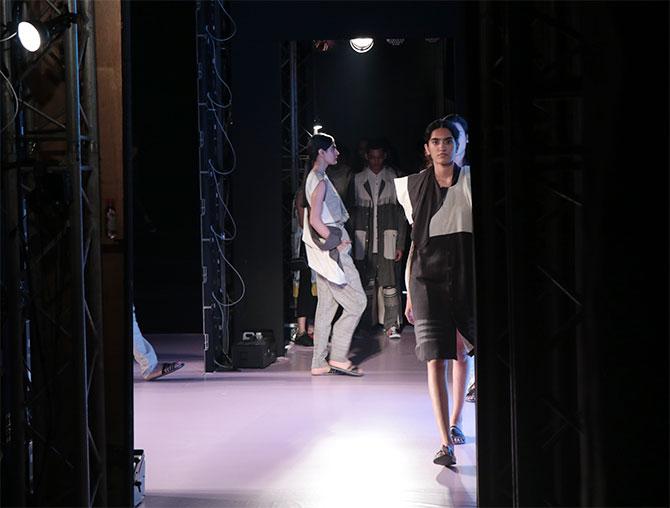 The line-up has to be perfect.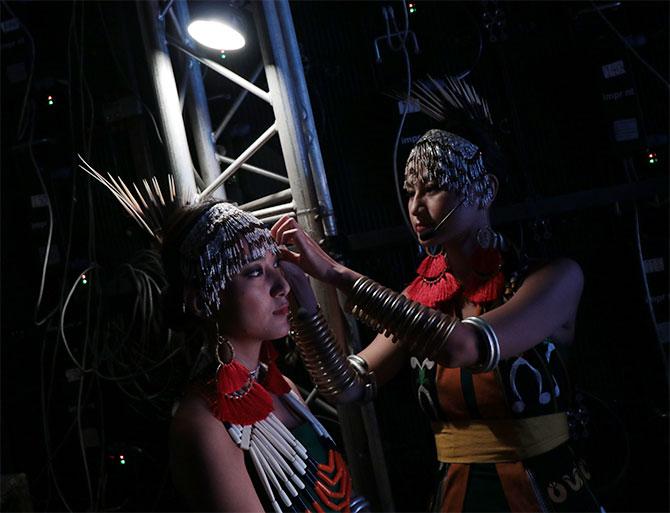 The performers made sure they don't compromise with their look.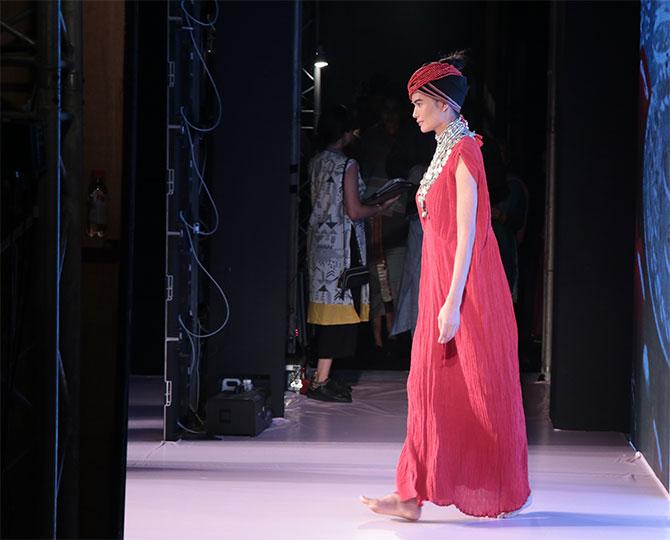 It's showtime! Anjali Lama looks fierce in a red outfit.