They are young. They are fashionable. And they made heads turn at the Lakme Fashion Week Summer/Resort 2018.
Rediff.com's Rajesh Karkera brings you the trendsetters off the ramp.
Fiona Rachel Waddell, 20, Kolkata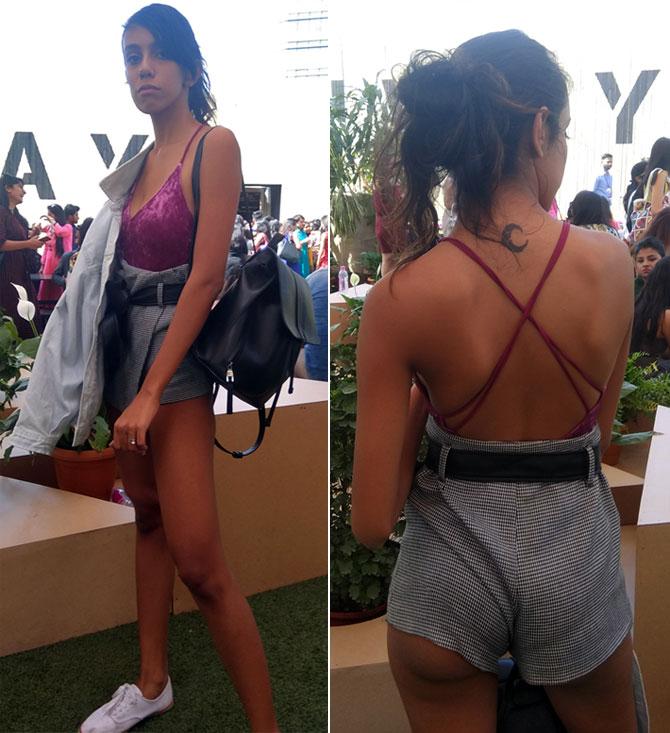 "I'm from Calcutta. My friend had his first show today in the GenNext category, so I came here to see that.
"I used to work in the fashion industry. I've worked as producer, director and writer for multiple fashion companies but right now I'm just traveling the world, getting inspired."
The outfit
Well it is summer and winter does not exist in Mumbai at all. So I'm just wearing a body suit and velvet bralet with just some pattern.
"I like to play it up with a little bit of leather 'cause that's in right now. So are my sneakers with a bit of rainbow flare."
Fashion is..
"Fashion, to me, is like a millennial extension of myself. I wouldn't call it inspiration. I don't think I'm inspired by anybody. I'm inspired by my present more.
"I'm also trying to inspire myself to eat a bit more healthier through my clothes. So, I'd say don't eat healthy, wear healthy! :)"
Watch the video here!
---
Vishakha Sodha, 25, Mumbai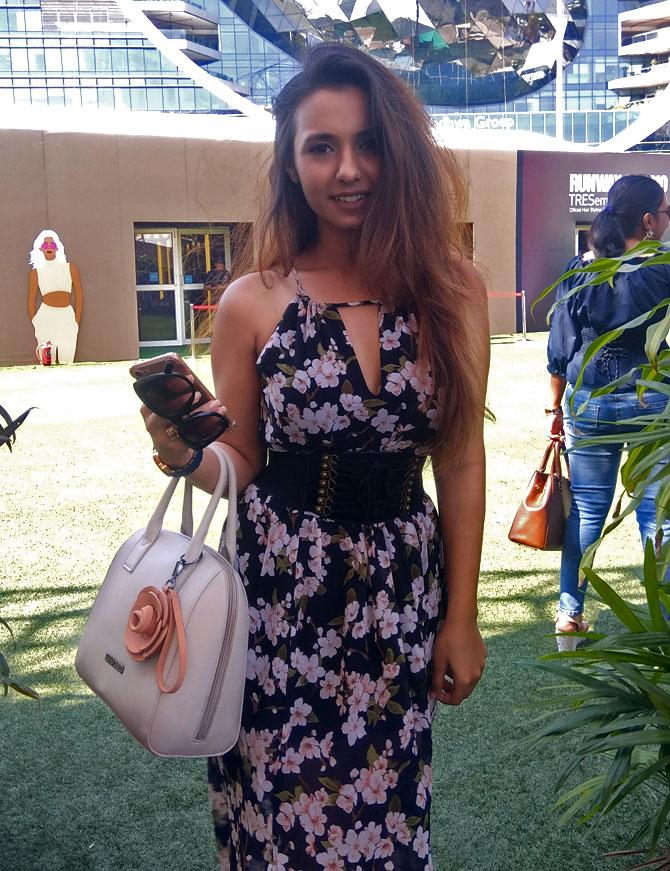 "I am an actor, influencer, voice-over artist, stylist, VJ and a live streamer!!!"
The outfit
"I'm wearing a floral print dress from Forever 21.
"Summer is coming so I did not want to pick boots or anything too much on me. This is a very nice flowy cut dress which I'm wearing with a corset belt. So that I don't look fat :)"
"My bag is from Caprese... And I'm wearing a lot of rings.. which I love."
Fashion is...
(To)Be comfortable. There's no right or wrong in fashion. I like it, I wear it.
Watch Vishakha's video:
---
Anushka Kapoor, 21, Mumbai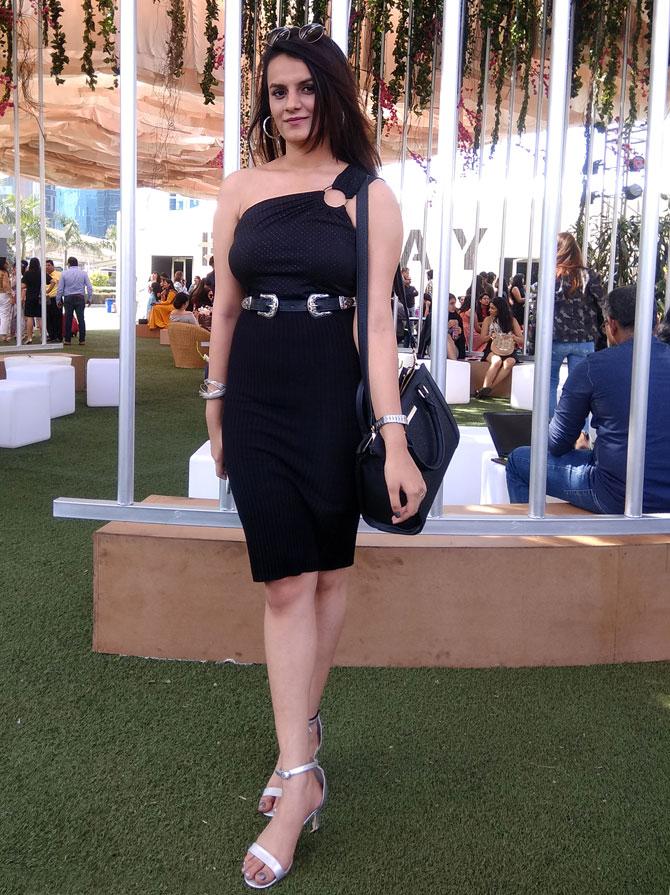 "It's my first time here at Lakme Fashion Week."
"I am an aspiring fashion stylist, studying at Mod'art International."
The outfit
"I'm wearing a one shoulder top from AND and a knitted skirt from Forever 21. The belt is from ASOS, heels from Forever New and watch is Bvlgari. My earrings and bangles are from Toniq accessories."
Fashion is...
"I love fashion. I love changing my style, my hair, my makeup.
"Everything I've done in the past has made me what I am now.
"Not everyone is going to like what I do, but I look back at everything, and it makes me smile. Just like Victoria Beckham as I adore her style the most :)