Rediff.com's Rajesh Karkera gets models to reveal how they felt walking in some of the iconic outfits at the ongoing Lakme Fashion Week.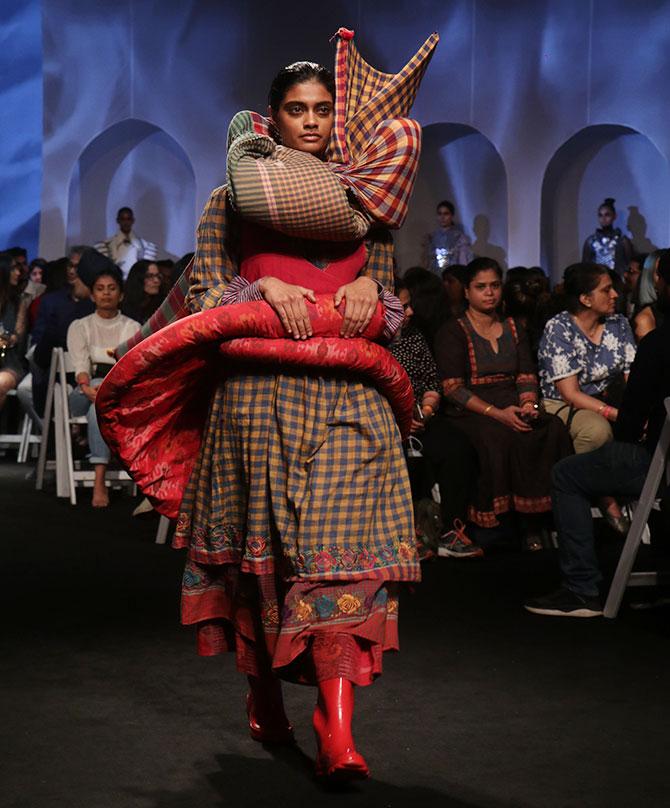 Bengaluru beauty Archana Akhil Kumar has been a part of Lakme Fashion Week since 2010.
On Tuesday, she wore a creation from Aneeth Arora's label Pero which was styled by Nikhil Dudhani along with makeup by Marianna Mukuchyan.
Although Archana said she loves Pero, anyone can imagine what a task it must have been to get this look right.
But that's where experienced models come in.
"I am always happy to be Aneeth's muse and carry off the garment with the right styling," Archana told Rajesh Karkera/Rediff.com.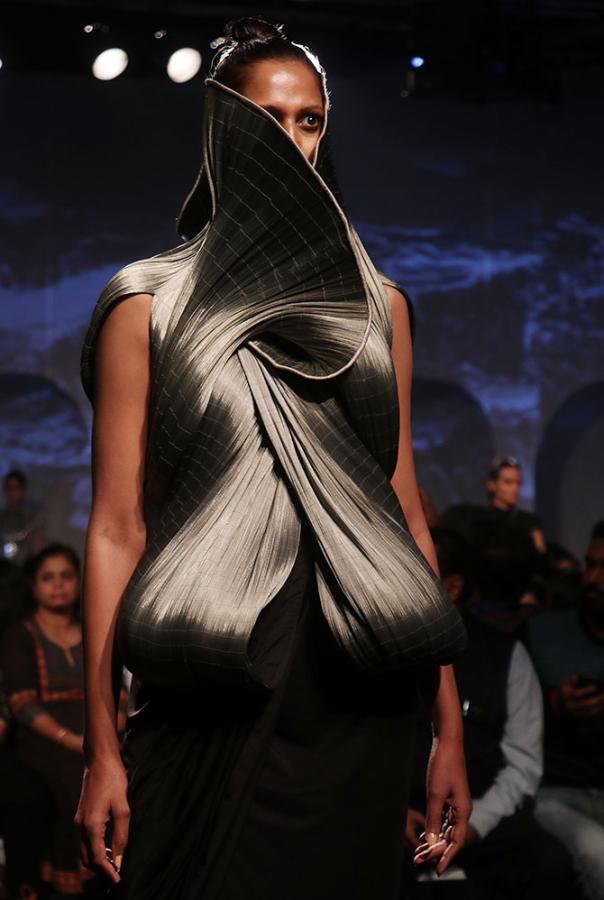 Mitali Rannorey was also excited to showcase Rimzim Dadu's structured metallic sari.
"Nikhil Dudani with his creativity made the saree and jacket look like it should be in a museum!" she described.
"He turned the textured pallu around the neck and twisted the jacket making me wear it upside down and created the entire structured futuristic vibe."
But was it comfortable?
"Now comfort very rarely comes with fashion!" the model quipped "But this was easy except for the times when it would cover my vision."
"Every garment was completely transformed from what it was and each truly looked like a piece of art. Anyone could tell that there was a lot of effort which went into making it look like what it did. It felt great to be a part of it!" she added.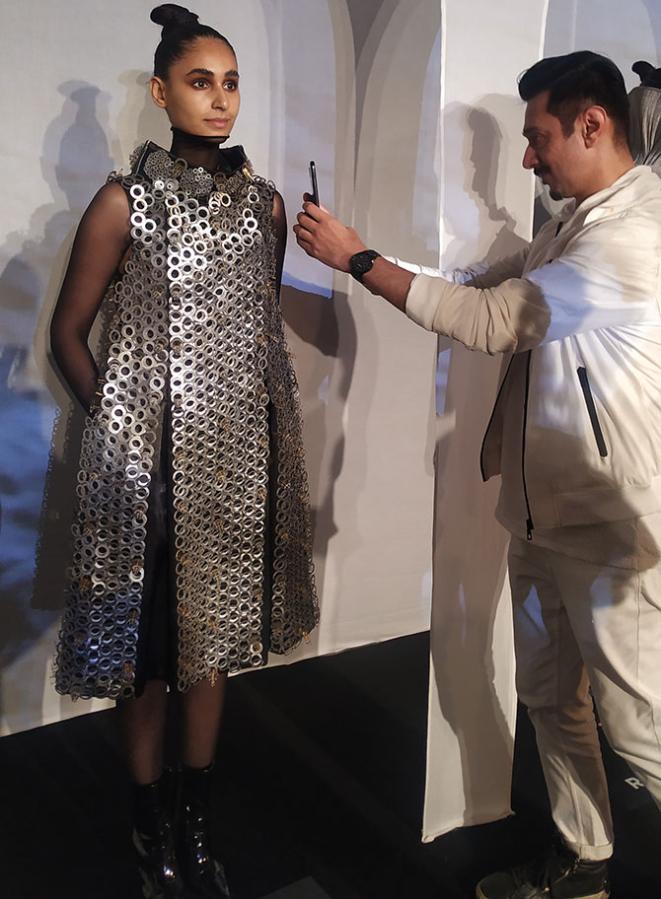 Former Miss India Earth Hasleen Kaur who walked the ramp for designer Nitin Bal felt that her outfit was futuristic.
"The detailing was so good. Nitin had used such different elements to make a dress. It gave a 3D illusion."