The actor who walked the ramp for Asa Kazingmei has some fashion tips for men.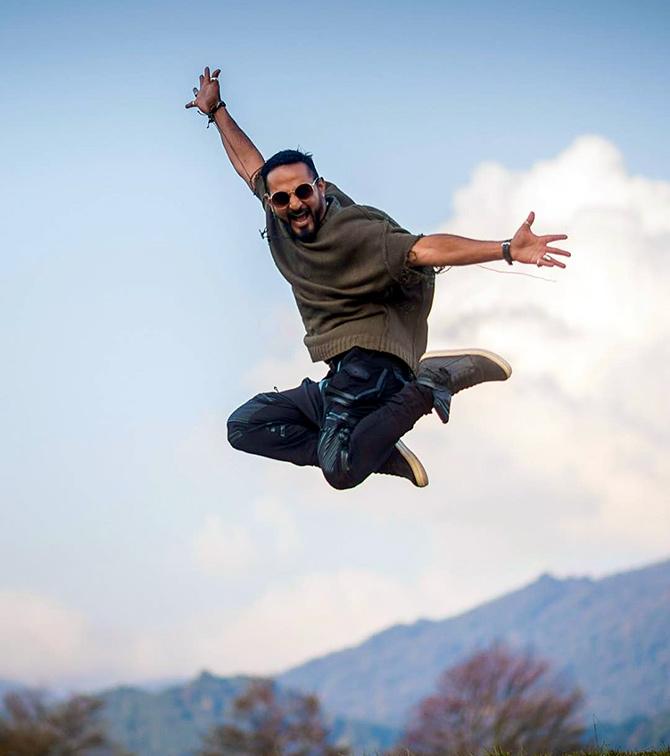 Photograph: Kind courtesy Nikhil Chinappa/Instagram
When Nikhil Chinapa walked the Lakme Fashion Week ramp in a grunge look designed by Asa Kazingmei, he could easily give some of the seasoned models a run for their money.
It was his first ramp outing at the fashion week.
Recalling the last time he walked a ramp, Nikhil revealed, "I haven't walked a ramp since the last time I was in college. That was I think 1995."
A style icon and an Instagram sensation, the Roadies Xtreme judge had some fashion tips for men.
"Just be comfortable in your own skin," he said.
Designer Asa added that it's time people started to experiment with their fashion.
"Everyone should experiment. They will see the difference and the change in their look."
Commenting about the blunder that most Indian men make, Nikhil added: "It is that they dress like characters in Bollywood films.
"You should never do that! Never! And then go to a night club and dance like a character in the Bollywood film. That makes it even worse."
Watch the video to see what Nikhil Chinapa had to say about Indian men and their fashion sense, and one attribute he'd like to change about Young India.