Models showing Tommy Hilfiger's spring collection sported white bandanas protesting the American president's executive order on immigrants.
Looks like the fashion industry is not too pleased with the Trump family.
It started with celebrity fashion designer Tom Ford refusing to dress the First Lady, Melania Trump.
India-born American designer Naeem Khan too made it clear that he would not be designing for Mrs Trump.
The latest to join in the protests is fashion designer Tommy Hilfiger, who decided to launch his spring collection in California instead of joining his peers in New York.
The designer used the fashion event to show his solidarity for the #TiedTogether movement, by getting his models to sport white bandanas in protest of Donald Trump's anti-refugee order.
The #TiedTogether movement was launched by The Business of Fashion in support of solidarity, human unity and inclusiveness. Starting from the Tommy Hilfiger show, the white bandana will be adopted by designers, photographers and bloggers/editors across the world.
Scroll down to take a look at the pics for the show.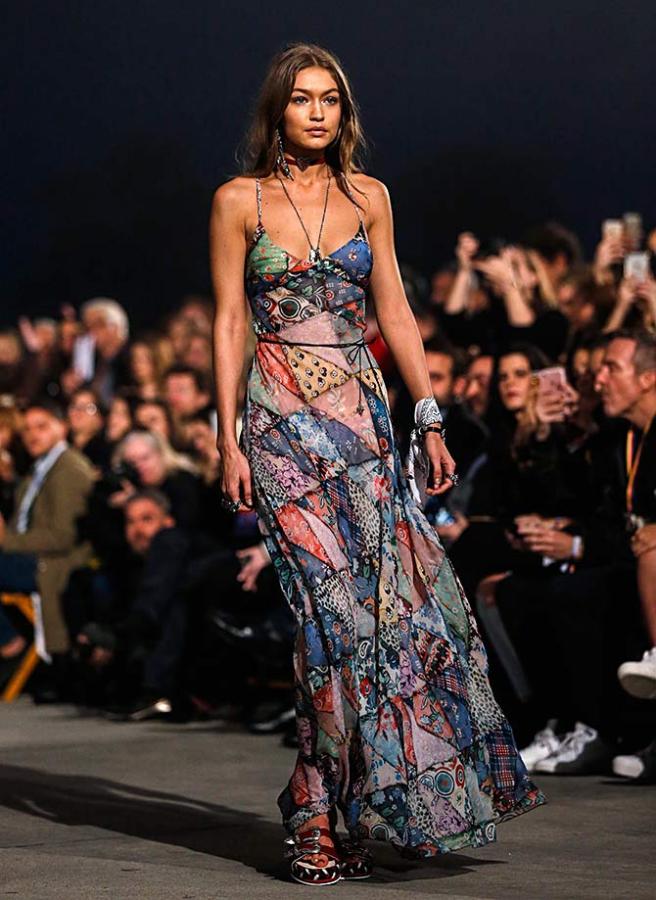 IMAGE: Model Gigi Hadid walks the runway during the 2017 Tommy Hilfiger show with a white bandana tied to her wrist.
"We believe in unity," Hilfiger told The Times, UK. "It is not political one way or the other, but we would like to wave the white flag for the world."
All photographs: Mario Anzuoni/Reuters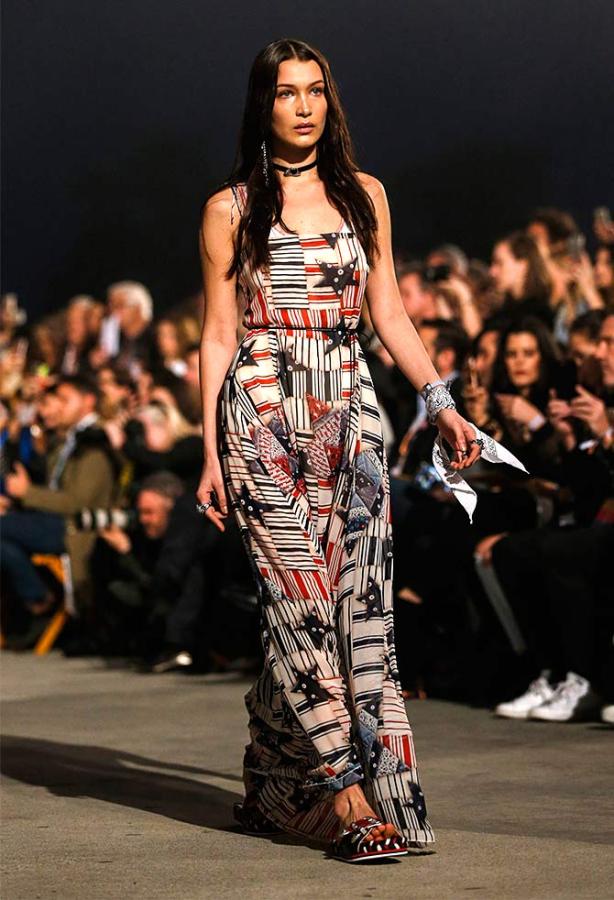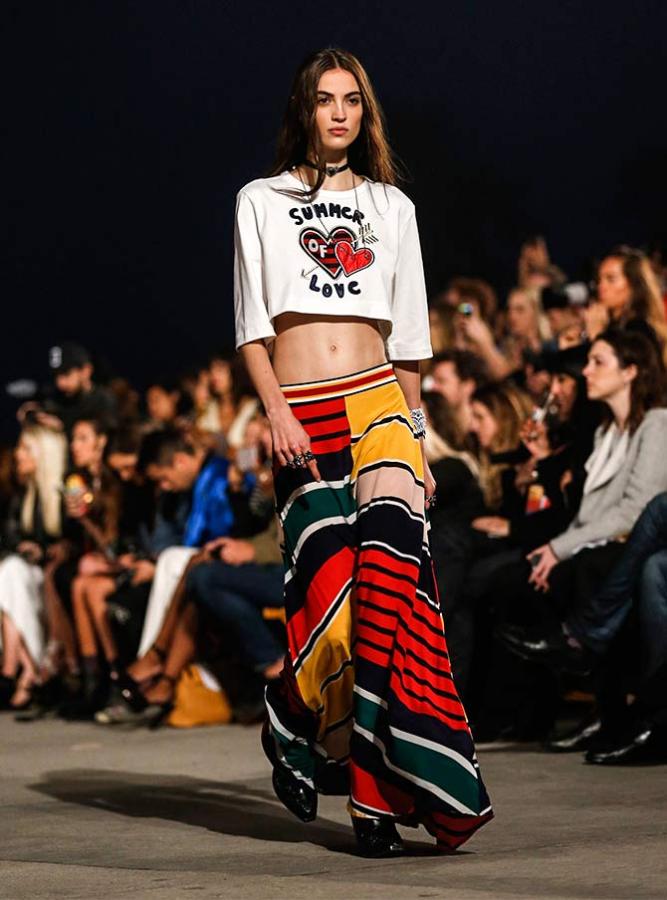 IMAGE: There were several T-shirts with logos as part of the collection and Hilfiger continued his love affair with stars and stripes.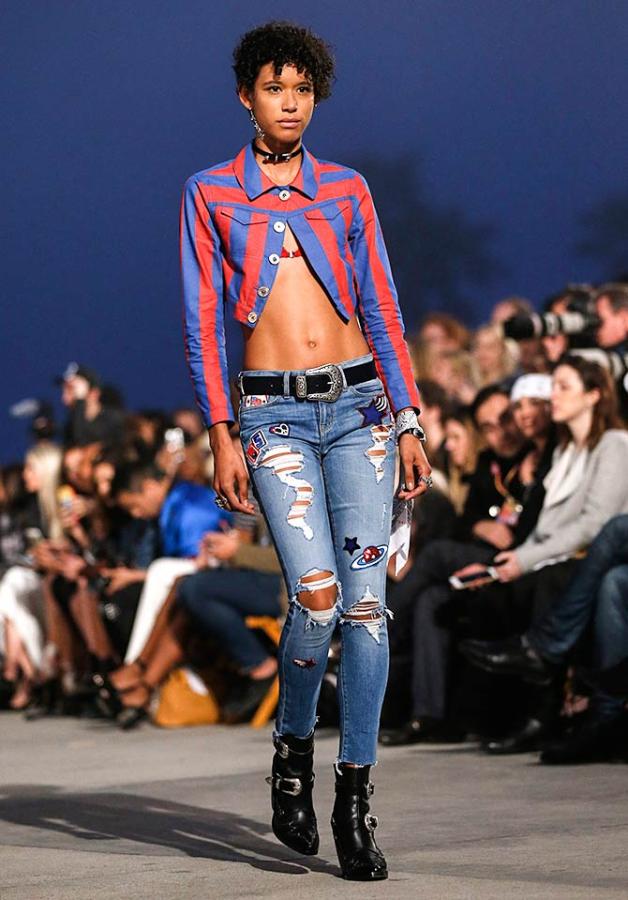 IMAGE: A model walks down the runway in embellished denims and a cropped shirt. The collection celebrated the life of a festival-goer.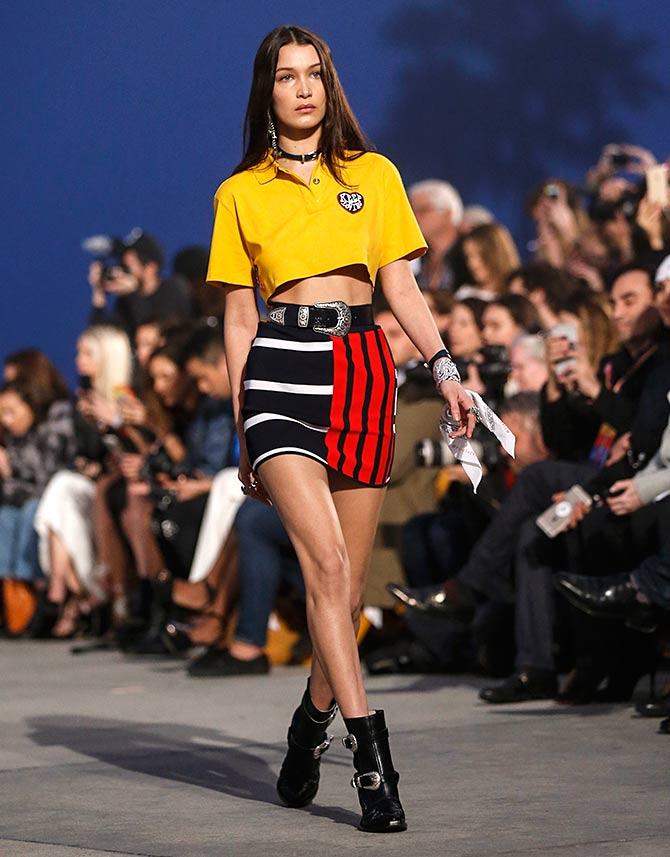 IMAGE: Bella Hadid makes another appearance in a yellow cropped top and striped mini from the collection.
IMAGE: Joan Smalls sashays down the ramp in a shirt dress.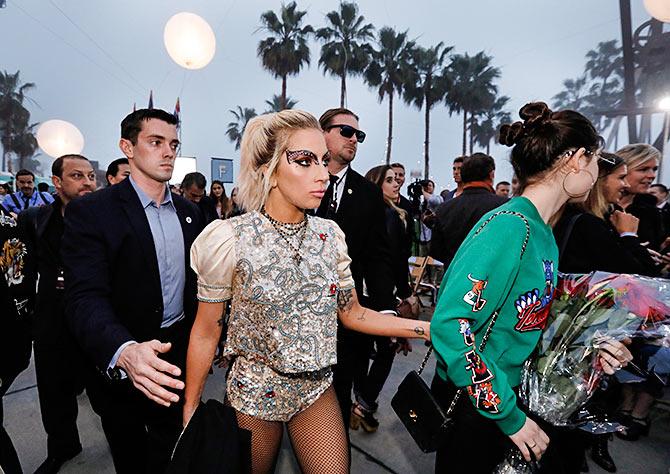 IMAGE: Singer Lady Gaga arrives to watch the 2017 Tommy Hilfiger Runway Show.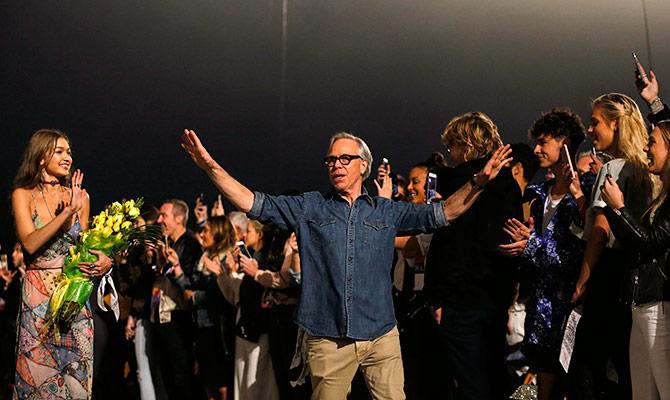 IMAGE: It's a wrap!
Designer Tommy Hilfiger and model Gigi Hadid walk on the runway.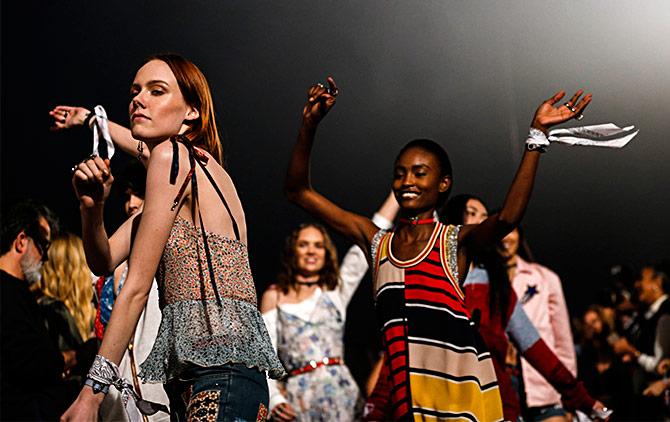 IMAGE: As a show draws to a close, models come out to celebrate, waving the white bandana.