The British supermodel reveals her skincare secrets.
Cara Delevingne strips down... again
Katie Holmes gets a new job.
And Kris Jenner says her daughter was NOT bullied at New York Fashion Week.
This and more in our weekly round-up of news from the world of glamour and fashion!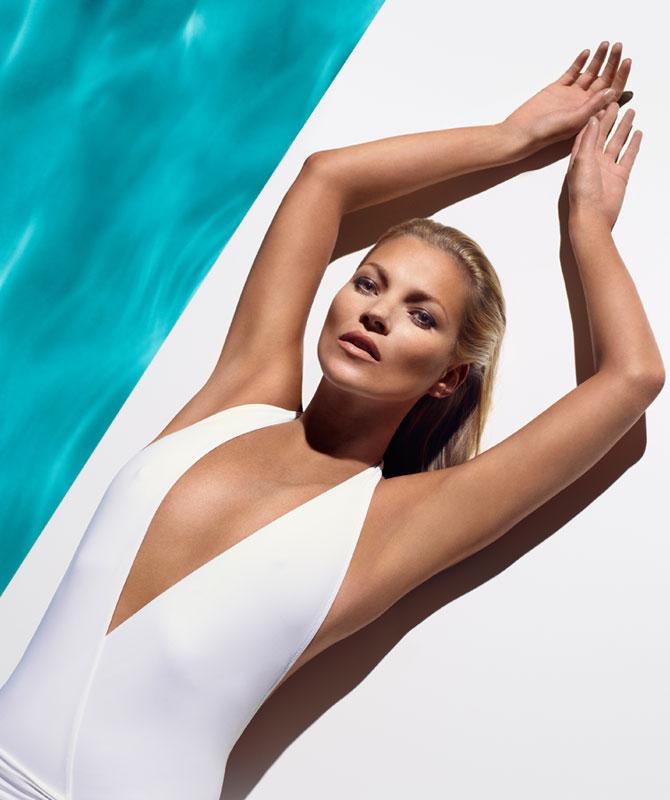 We start with Kate Moss who has revealed her skincare secret, that is, an anti-ageing tactic of "skin icing."
The 40-year-old model said that in the morning she wraps ice cubes in a cloth and rub them over her face, which reduces puffiness, wrinkles, pores and suchlike, the Guardian reported.
Moss added that she considers "exercise regime: dancing", "necessary splurge: perfume", "day-to-night look: black eyeliner" to be the "beauty essentials."
Source: ANI
Photograph: St Tropez/Getty Images
---
Cara Delevingne goes 'au naturel' for steamiest photo shoot ever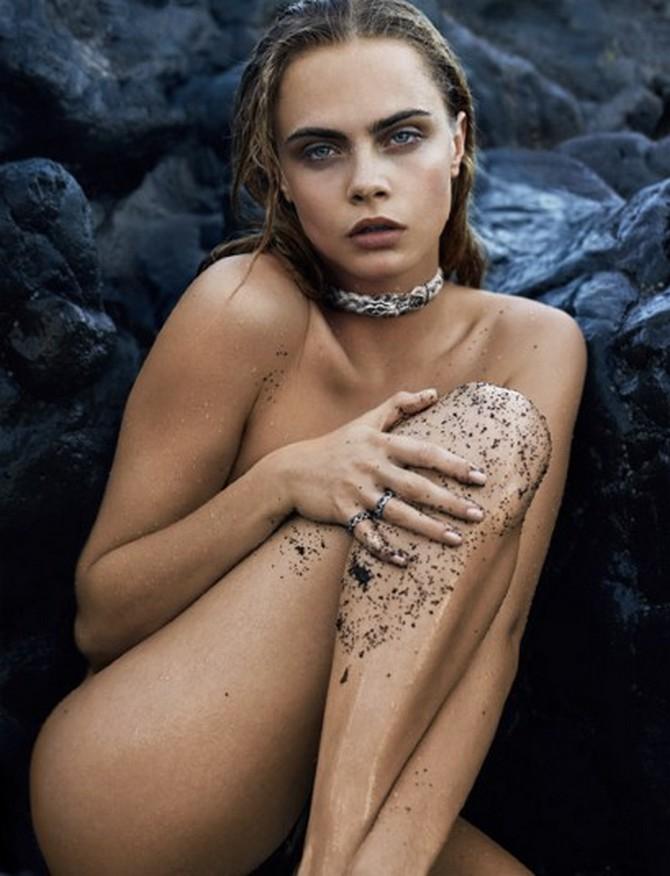 Cara Delevingne has stripped naked for her latest and raunchiest photo shoot for Allure magazine.
The image shot by iconic photographer Mario Testino features the 22-year-old model holding a swanky Chanel padlock to hide her bare breast, while with another hand, she shields her naked crotch, the Daily Star reported.
In the snap, the Kids in Love star, who captioned her pic "just a lil naked," with her straight and sleek locks blow-dried into full-on bombshell mode, is staring directly at the camera.
Source: ANI
Photograph: Cara Delevingne on Instagram
---
Katie Holmes named face of Olay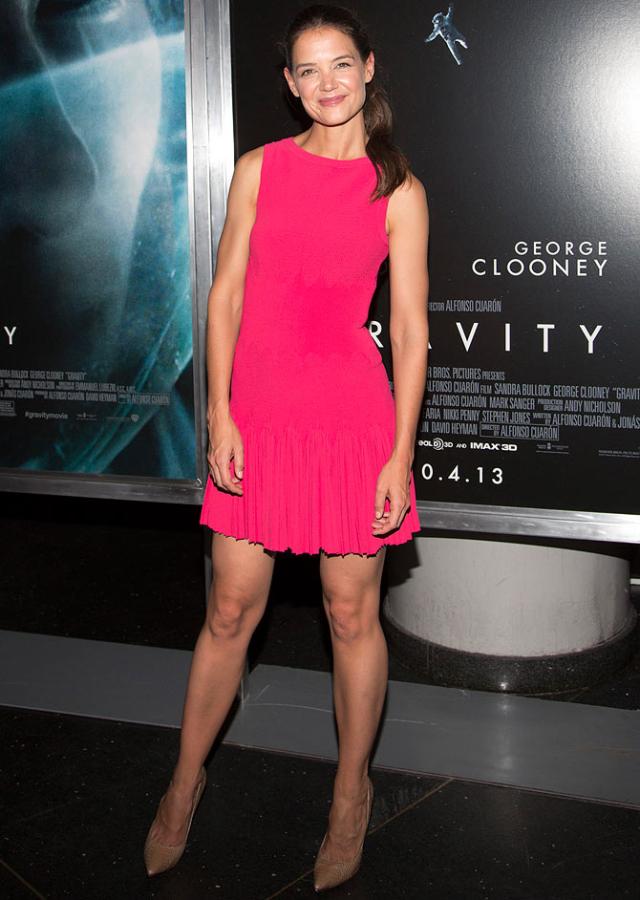 Actress Katie Holmes has been named as the first ever global spokeswoman of American skin care line Olay.
The 35-year-old mother of one, who has previously lent her famous face to Bobbi Brown Cosmetics campaigns, is currently the global ambassador for Alterna Haircare, reported E! Online.
"I'm very excited. Olay is a brand I respect, trust and believe in. I love the products and message to women to never settle and put their best face forward, every day," the actress said in a statement.
Source: PTI
Photographer: Andrew Kelly/Reuters
---
Kris Jenner claims 'Kendall was not bullied at NY Fashion Week'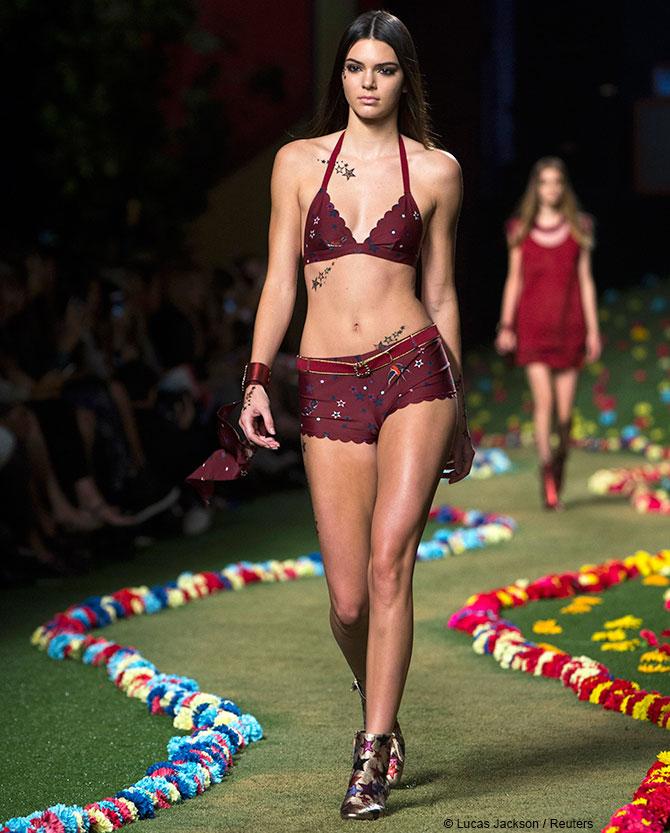 Kris Jenner has denied rumours that her daughter Kendall Jenner was bullied by other models at New York Fashion Week.
The 58-year-old American television personality shunned the "ugly rumours" and insisted that her daughter wasn't bullied by other models at the event and added that she even laughed about it with designer Tommy Hilfiger, the Mirror reported.
Contrary to the rumours, Kris claimed that Kendall was "treated like gold" and the rumors are "150 per cent not true".
Source: ANI
Photograph: Lucas Jackson/Reuters
---
Britney Spears' lingerie is all about women feeling 'sexy' without men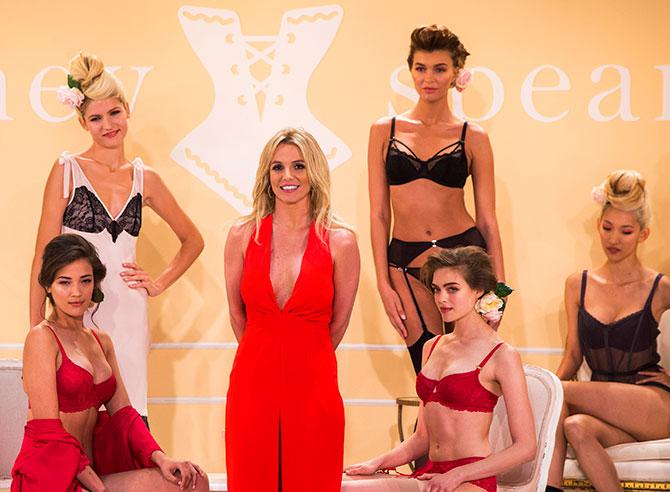 Britney Spears has revealed that her newly-launched lingerie line is all about making women feel more confident and be more loving to selves.
The 32-year-old singer said that she doesn't think that ladies need men in this world anymore, instead they just need "a little love and a bath," People magazine reported.
The Toxic singer added that she wanted this message to be universal to all her fans because she feels like it's important to be able to connect with all sizes of women in the world, for them to not feel alone and to know that every size is beautiful.
Spears continued that part of being a woman is to feel sexy and to feel loved and cherished and her line kind of does that for them.
She mentioned that she is not always confident, but she wears something that she really loves when she does feel confident to express herself in a confident way, like when she is alone, she will put on a Buttercup or Ambrosia, which makes her feel really sexy and sassy.
Source: ANI

Photograph: Lucas Jackson/Reuters
---

Kimye 'booed' by fans for turning up late at fashion show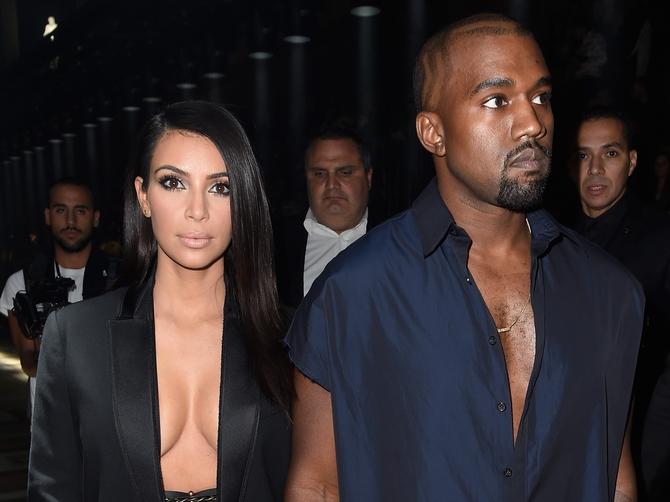 Kanye West and his wife, Kim Kardashian were criticised by the crowd for being 40 minutes late to Lavin's show recently.
However, the 37-year-old rapper hit back addressing the crowd not to "boo" at them, insisting that they weren't late but were backstage with designer Alber Elbaz, Contactmusic reported.
The show only started when the couple joined known celebrities like Anna Wintour and French actress Catherine Deneuve as audience.
The incident was preceded by another similar situation when the Keeping Up With The Kardashian star was attacked by Hollywood prankster Vitalii Sediuk on her way to the Balmain show.
Source: ANI

Photograph: Pascal Le Segretain/Getty Images
---

Emma Roberts launches jewellery line
American Horror Story star Emma Roberts has teamed up with BaubleBar for a new jewellery range.
The 23-year-old actress, who is the niece of Julia Roberts said that she was excited about her new task, reported Ace Showbiz.
"It was amazing... When BaubleBar approached me, I was just so excited because I've seen their jewellery and I really liked it... so I was like this would be so fun," she said.
When asked about the inspiration behind the collection, Emma said, "I love magazines and for the past 10 years I've been collecting cutouts from magazines-like my friends make fun of me because I literally just have shoe boxes full of different cutouts with different labels on them.
And so I basically pulled photos from years ago, from a couple of months ago."
Talking about her favourite piece from the collection, Emma said, "My favourite piece is probably one of the necklaces called the Pearl Orwell Bib.
"And it's basically like kind of feminine but also has flair to it, it has pearls but then spikes, and I kind of love that contrast.
"It's also something that you can wear daytime or night... I love a piece that you can do both with."
Source: PTI
Photograph: Theo Wargo/Getty Images