The singer demands your undivided attention on this cover.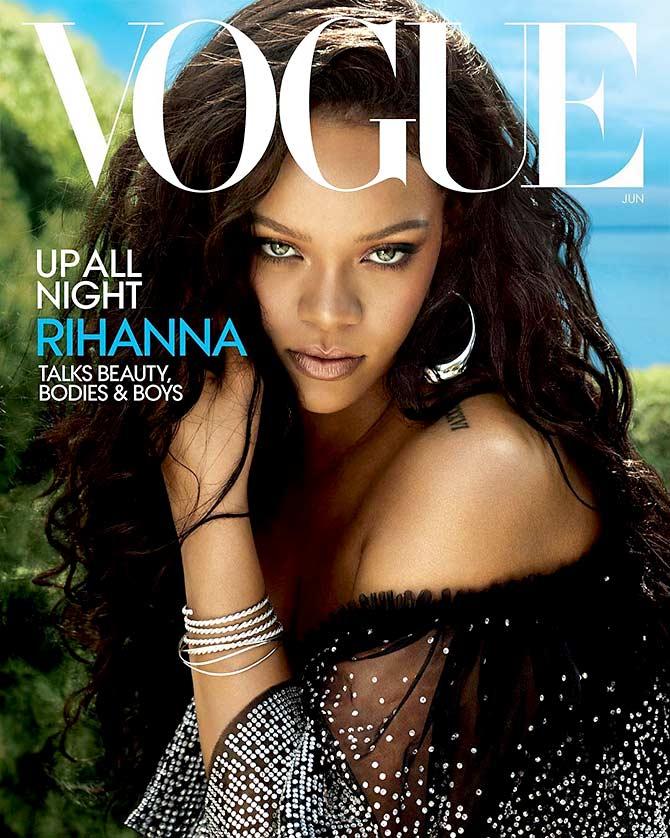 Rihanna is serving up some hot styles with her latest Vogue cover.
The singer, who turned 30 earlier this year, looks flawless on the cover in a club-ready look. She's dressed in a black off-shoulder with sequins, with her hair worn in loose waves.
While we all know how sexy a sheer off-shoulder can be, the singer proved that you can take it one step further by accessorising it with metallic bangles, matching ear loops and nude make up.
In an interview with the mag, Rihanna revealed more details about body image, her new relationship status -- it is rumoured that she is seeing a young Saudi businessman, and her upcoming music.
The cover has been shot by international photographers Mert Alas and Mac Piggott.

Scroll down to see more looks from the mag photo shoot.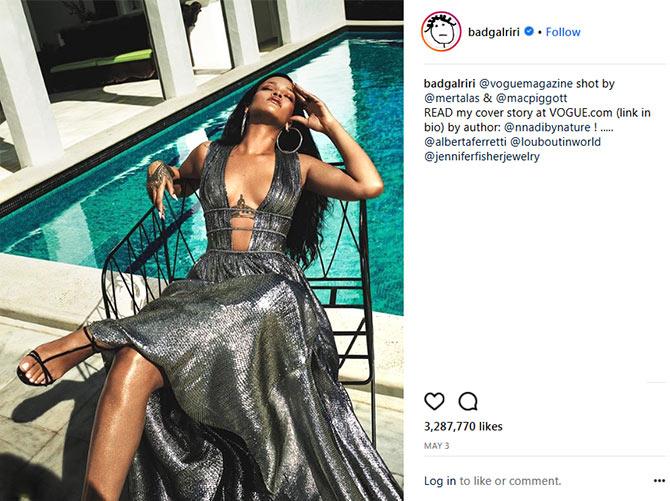 For her second look, the singer rocked a metallic dress with ample cleavage on show, flaunting the tattoo on her chest.
The pic has already garnered over 3,287,700 likes on Instagram.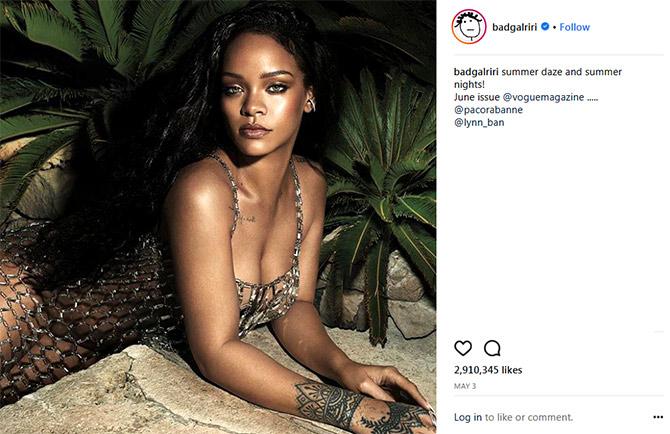 Rihanna also slipped her incredible body into a Paco Rabanne mesh dress for the third look.
She stuck to minimal make up for this look too.