The historical film Flowers of War inspired Dubai-based designer Furne One's recent show.
Dubai-based fashion brand Amato never fails to impress on the runway.
This year at the Fashion Forward March in Dubai, the designer put on a stunning show inspired by old world glamour, decadence and opulence of the past decades.
The show resembled a Mad Hatter's fashion party with models dressed in outlandish head gear.
The theme 'flowers of war' emphasised that 'war is stupid'. The collection was inspired by the historical war film Flowers of War, set in China, about woman caught in the crossfire.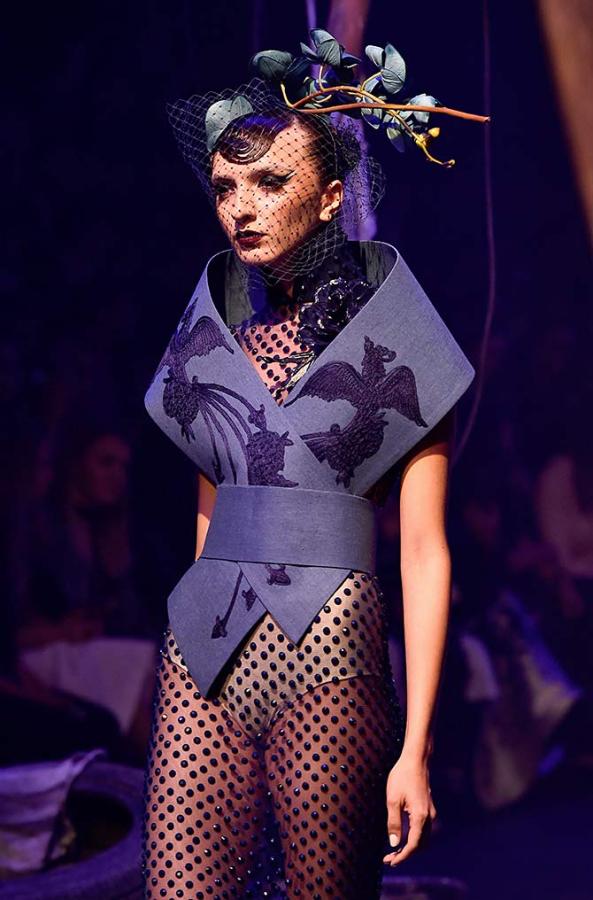 IMAGE: The highlight of the show were the netted headpieces -- which clearly outdid the outfits.
All photographs:

Ian Gavan/Getty Images
IMAGE: The creations were nothing short of opulent fashion with models dressed in embellished gowns and dresses.
Photograph:

Cedric Ribeiro/Getty Images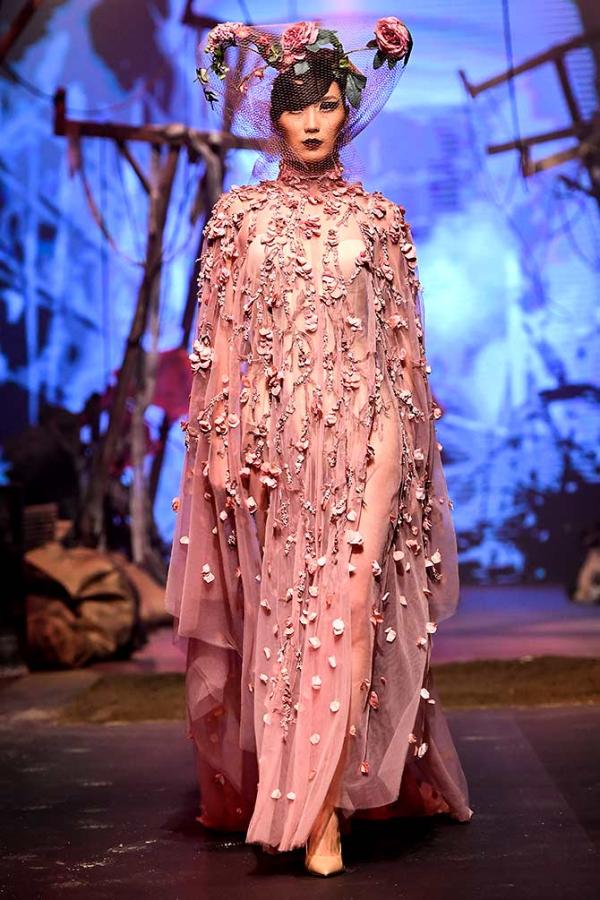 IMAGE: One of the underlying themes of the show was the clash between innocence, drama and war. The dramatic make-up and outlandish outfits did justice to the theme.
Photograph:

Cedric Ribeiro/Getty Images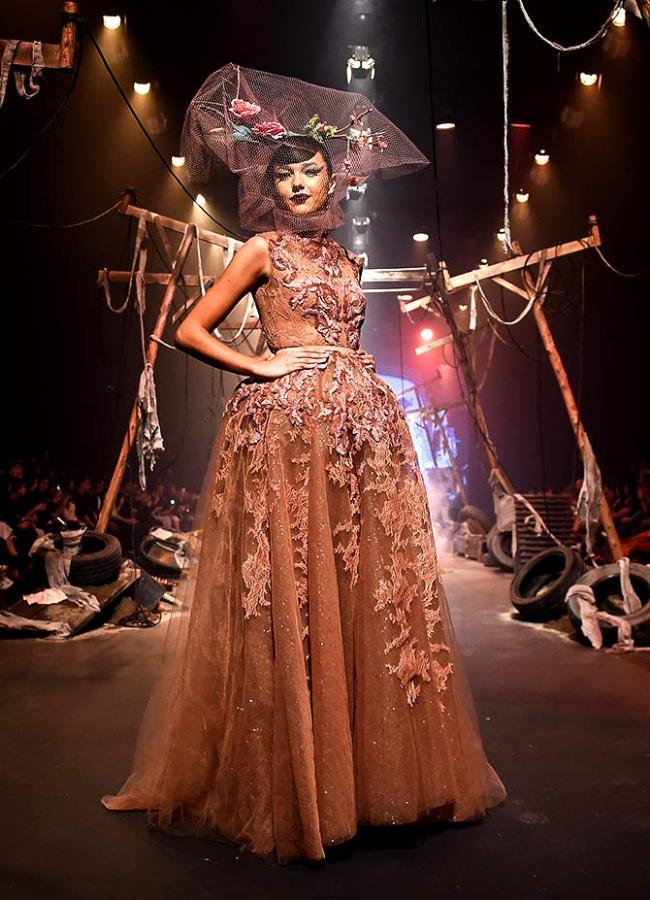 IMAGE: This model seems to be shinning through the ruins. Want to see what the background looked like? Scroll down...
Photograph:

Stuart C. Wilson/Getty Images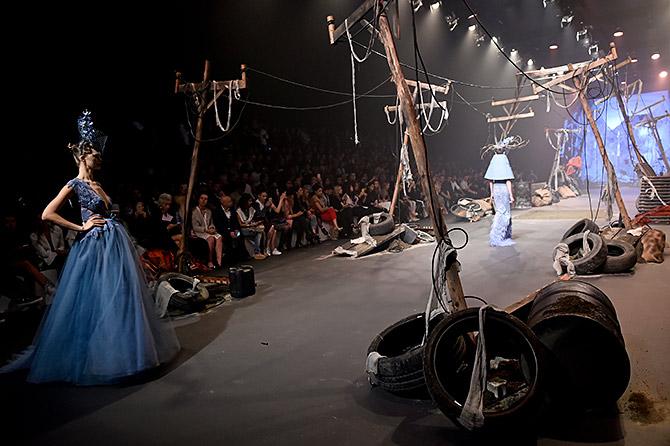 IMAGE: This is what the stage looked like with worn out tires, barrels and broken down electric poles. Designer Furne One wanted to highlight what war leaves behind.
Photograph: Cedric Ribeiro/Getty Images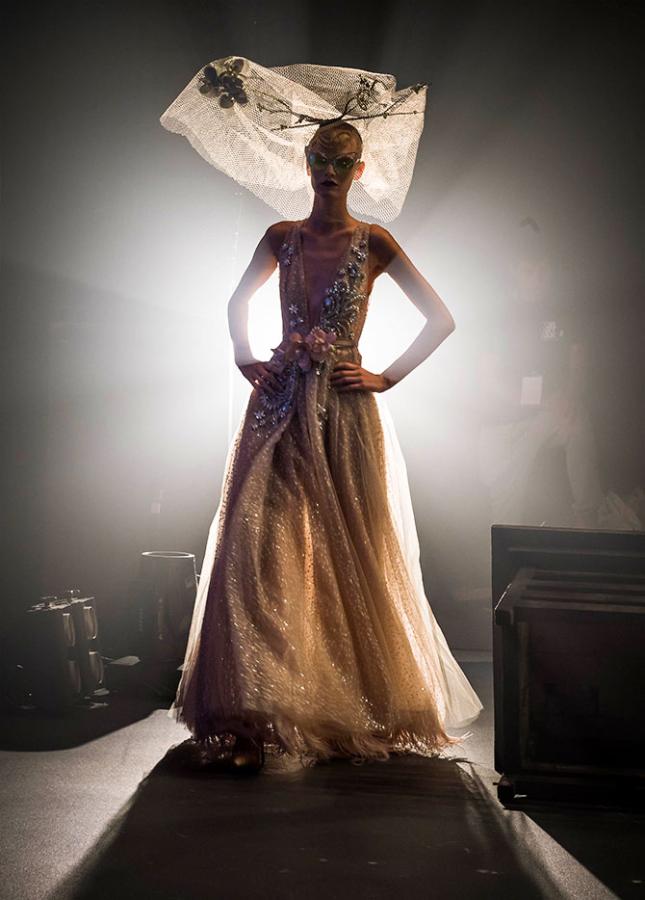 IMAGE: The designer has always been drawn to the dark side. 'My grandmother used to tell me stories about witchcraft when I was a young boy, and I loved it,' he told Vogue.
Photographer:

Ian Gavan/Getty Images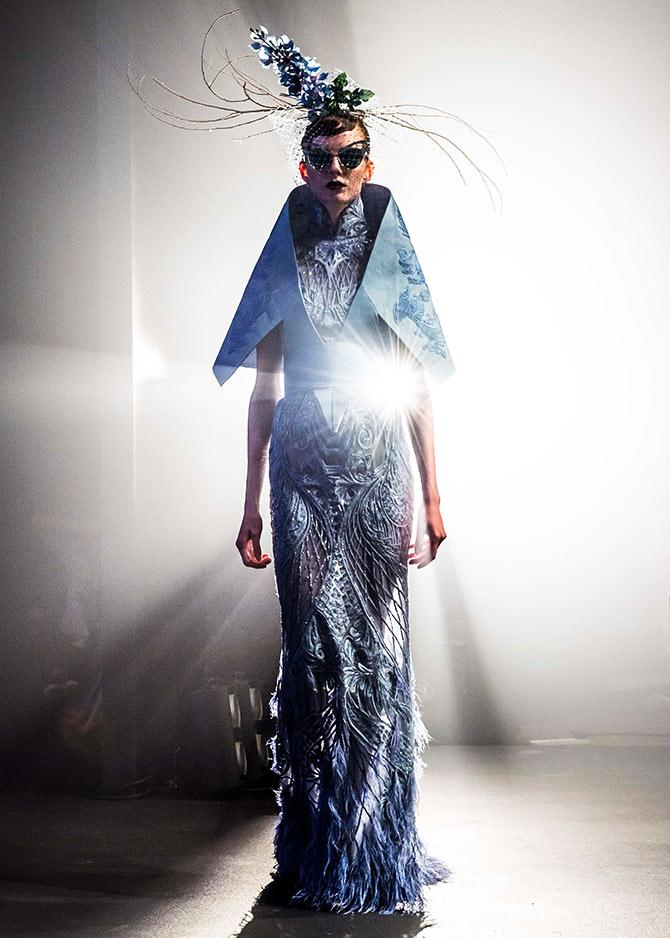 IMAGE: Flowers and ferns adorn the head of this model who is dressed in a blue outfit with a conical cape and cat-eye sunglasses. The fitting gowns and bold lips are inspired by the courtesans featured in Flowers of War.
Photograph:

Ian Gavan/Getty Images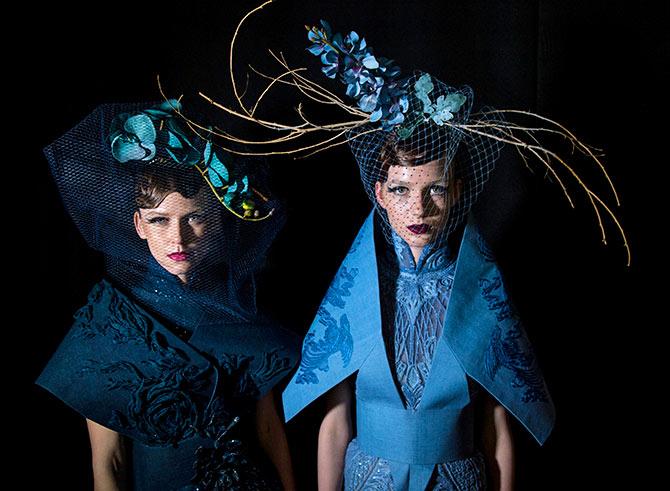 IMAGE: The floral headpieces were colour coordinated with the outfits and every model had a veil covering her face.
The show started off with pastel shades and moved on to outfits in darker shades.
Photograph:

Ian Gavan/Getty Images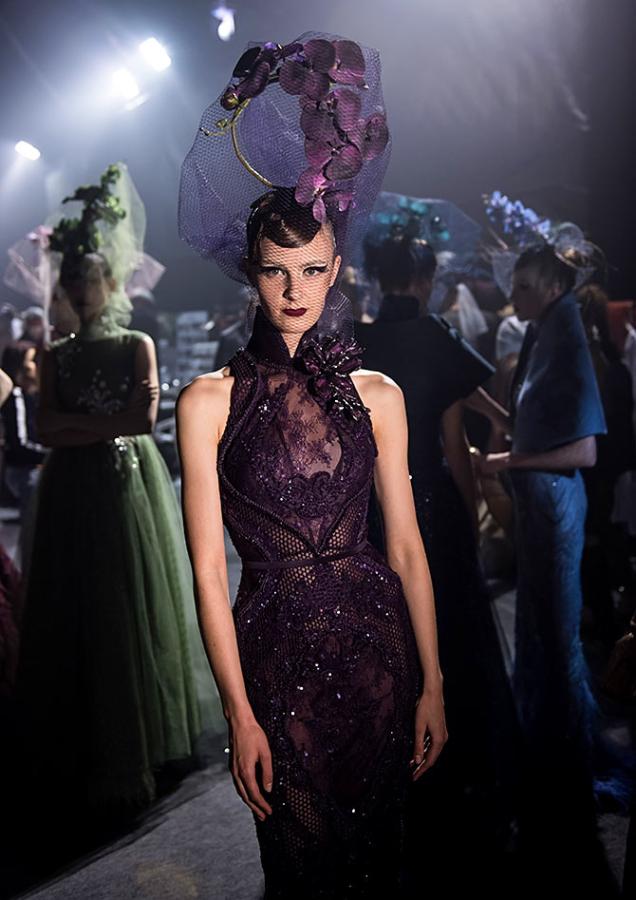 IMAGE: The hair style and make-up took us back in time.
The fabric of the outfits were mostly sheer, satin, tulle, lace and silk. The designer used floral applique, beading and embellishments on the fabric.
Photograph:

Ian Gavan/Getty Images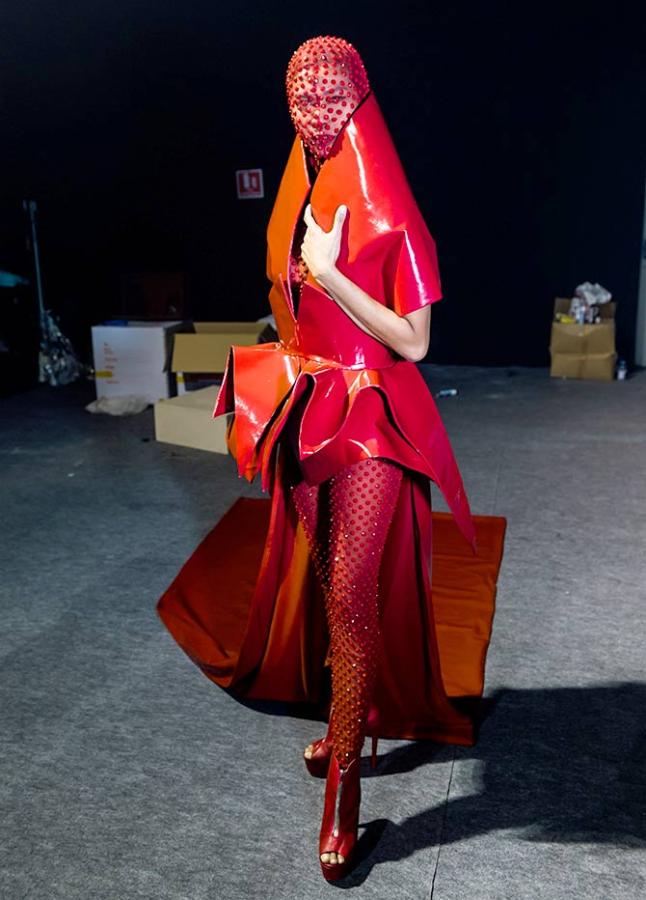 IMAGE: Meet designer Forne One's Red Woman. The red in the outfit is a metaphor for blood.
Photograph:

Ian Gavan/Getty Images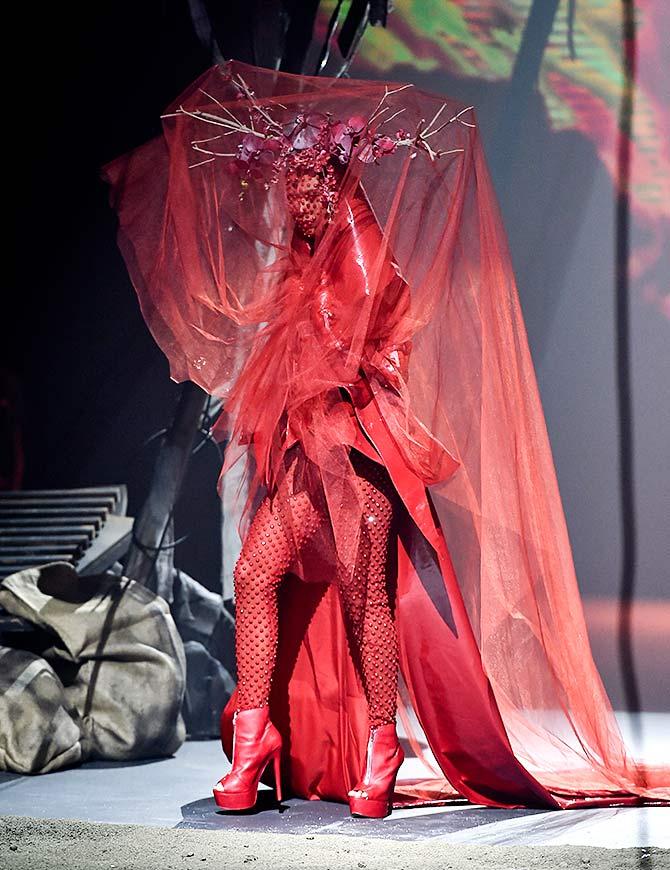 IMAGE: The Red Woman walks through ruins, gore and dust on the runway. The violence and colour is clearly depicted here. The show was clearly bold, beautiful and brutal.
Photograph: Cedric Ribeiro/Getty Images